The Holiday Season is here! Our world is once again transformed into a beautiful display of twinkling lights, decorated trees, and a Santa around every corner. The sounds of jingle bells, laughter, and classic holiday tunes fill the air. It's a time of camaraderie and sharing that can fill hearts with joy, bring laughter to children, and a smile to our face. One of my favorite things to do is enjoy a holiday movie with my family before bed. "Home Alone," "The Santa Clause," "White Christmas," "National Lampoon's Christmas Vacation" are just a sampling of the titles that will be played in our home, but one of our favorites is "It's a Wonderful Life."

Please join us in celebrating the membership anniversaries of these longtime AGCVA members!

Each month, we recognize those celebrating 50 or more years, 40 years, 25 years, 10 years, and 5 years of membership.

We applaud each of you for your commitment to AGCVA.

By virtue of your membership, you have made the AGCVA community stronger and shown tremendous leadership and dedication to the industry. We are proud to serve each of you and we thank you for your membership in AGCVA.

AGCVA members have been up to a lot in the last month! We are thrilled to recognize these accomplishments and recognitions, and we encourage you to connect with your fellow members and extend your congratulations!
The Associated General Contractors of America and Autodesk each year partner to measure the state of construction workforce shortages. The results of this year's Workforce Survey show that construction labor shortages remain severe. Ninety-one percent of firms report they are having trouble filling at least some of those positions, particularly among the craft workforce that performs the bulk of the on-site construction work.
"I don't think we're going to see a recession in the next year or longer," says Ken Simonson, Chief Economist for the Associated General Contractor of America.

On this episode of "The Dirt", Simonson explains his brighter outlook than what contractors might have been hearing. He points to a variety of tailwinds that are pushing the overall construction industry away from a major downturn and will likely lead to an acceleration in business after next year.
Diesel cost surges have put pressure on contractors, increasing claims, defaults and project costs, according to a report from Levelset, a New Orleans-based construction software company.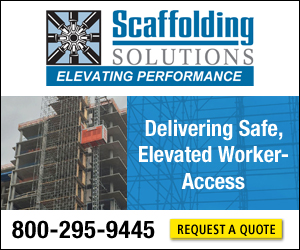 The point of contracts is to create certainty to avoid litigated or arbitrated disputes. Still, the various parties in the construction process may have different risk tolerances. For example, general contractors are often characterized as "risk-tolerant." That risk, though, is usually calculated by the contractor internally, outside the terms of the written contract, based on an assumption that the contractor can get the work done more cheaply and more quickly than the owner anticipated. Project owners typically want and expect close-to-absolute certitude—absolutely as to cost—in their construction contracts. The standard fixed-price or lump-sum construction contract is geared toward protecting that interest.
The regulations will impact all federally funded infrastructure projects in the United States, not just those that receive IIJA money.
We have all seen the stats: The industry needs hundreds of thousands more craft workers to meet demand in the next year alone. Currently, more than a third of the industry is over 50 years of age and, according to NCCER, approximately a third of the workforce will retire by 2026. This crisis is prompting everyone in the industry to place a renewed focus on workforce pipeline development.
While veterans bring their skills to a wide range of industries, some find that construction is a fantastic fit for their interests and capabilities. Click below to read more and then
register for AGCVA's Construction Workforce Summit
during the AGCVA 2023 Convention.
Virginia Values Veterans (V3)
will be in attendance (as will many other workforce partners), and you will have the opportunity to learn how to connect Veterans seeking work with openings in your organization.
The Bureau of Labor and Statistics (BLS) Office publishes statistics on nonfatal workplace injuries and illnesses from the Survey of Occupational Injuries and Illnesses (SOII) and fatal workplace injuries from the Census of Fatal Occupational Injuries (CFOI).

This information is beneficial to the construction industry, offering a huge number of statistics that can be used in many ways. One common use for these numbers is a comparison to peers by SIC/NAICS Code. This shows the most recent national average for OSHA Rec (TRIR) Days Away/Restricted Time (DART), and more.
"We cannot stand by while a silent epidemic of suicide takes place within our industry," said Stephen E. Sandherr, AGC of America's chief executive officer. "We want to reduce the stigma of mental health issues in this industry, let people know it is okay to ask for help and, ultimately, save lives."

Join us Jan. 19-22 at The Greenbrier Resort. We'll address these problems head-on, bringing some of the top industry thought leaders to you. By attending, you will expand your thinking, learn from experts, lean on the experience of others, and bolster your business.

Rather than fearing the future, we'll help you find the opportunities to innovate, fortify your organization, and take back control. We'll help you design a future where you and your business grow and thrive.

If you have not done so already, please reserve your room by contacting The Greenbrier Resort at 855-766-3431. The AGCVA room block closes Dec. 29.
| | |
| --- | --- |
| | Deadline to sponsor: March 31 |
Virtual three-part series led by a live instructor.

January 11, January 26, January 31
January 19-22 | The Greenbrier Resort

Room block deadline: December 29

Deadline to register: January 9 at 5:00 p.m.