The question Tom Barkin is asked the most these days is when the economy will return to normal. The president and CEO of the Federal Reserve Bank of Richmond has a caution for those who may be wishing for the perceived stability of the pre-pandemic economy.

"After two-and-a-half years of instability, we're all ready to get back to normal," Barkin said Wednesday. "But what's normal? I'd say normal is not going back to where we were."
Construction employment climbed in 27 states from September to October, according to a new analysis of federal employment data released by the Associated General Contractors of America today. Association officials said, however, that many more contractors would have added employees if qualified applicants were available citing data showing a surge in construction job openings. They urged federal officials to take steps – like immigration reform and boosting investments in training and education – to get more people into the construction workforce.
Brick by brick, LEGO is building a global business empire centered on the meaning of its original name in Danish – "Play well." Now it's about to add about a billion dollars of bricks and mortar to that quest with the establishment of a 1.7-million-sq.-ft. factory in Chesterfield County in the capital region of Richmond, Virginia.

How this 90-year-old company went about the process of selecting Greater Richmond is a lesson for anyone who wants to be a "master builder" of a best-in-class organization.
Plan for market conditions to get worse before they get better.

Despite battling supply chain issues since late 2020, the construction industry will see continued material price escalation over the next couple of years, according to industry sources.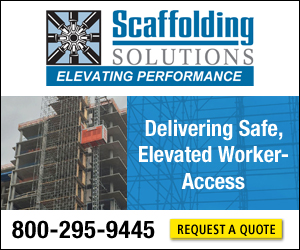 Through military service, veterans gain in-demand skills for workplace success in the private sector, including mental fortitude, flexibility, leadership and management experience, teamwork and collaboration, professionalism and discipline. Private employers need those skills and realize the value of military service in sharpening those vital capabilities.
*
Note:
one of AGCVA's workforce partners,
Virginia Values Veterans (V3)
is a great resource to help you get started.
The industry faces a gap of roughly half a million workers, a shortage that will only worsen with increased demand for labor as a result of the billions of dollars set to flow from federal infrastructure funding.

But the fact of the matter is a career in construction can offer a clear pathway to the middle class and prosperity. Learn more about the dangers of assuming people don't want to work, and how to proactively think about recruiting Generation Z and Millennials to the trades.
Authored by Ken Pracht,
Safety Director for Perry Engineering Co, Inc.

Many contractors struggle to manage project safety. It takes significant time, effort and expertise in many cases to provide a safe working environment for employees, subcontractors and others on site. It's tempting to let other priorities get pushed above safety, yet we all know how incredibly dangerous a construction site can be. How do we create a culture where safety takes precedence and is part of every decision and work plan?
It is becoming increasingly clear that the Occupational Safety and Health Administration (OSHA) is having an active year, perhaps emboldened by an administration increasingly engaged in its long-term institutional goals. Much of the discussion this past year has focused on the agency's efforts to address the hazards of heat injury and illness on the job.

However, contractors are well advised that the agency continues to focus on a broad array of matters that should be of continuing concern in the construction industry. Notably, OSHA continues to point to the construction industry as accounting for more than half of all OSHA citations.

Join us Jan. 19-22 at The Greenbrier Resort. We'll address these problems head-on, bringing some of the top industry thought leaders to you. By attending, you will expand your thinking, learn from experts, lean on the experience of others, and bolster your business.

Rather than fearing the future, we'll help you find the opportunities to innovate, fortify your organization, and take back control. We'll help you design a future where you and your business grow and thrive.
| | |
| --- | --- |
| | All entries must be received by 5 p.m. on Dec. 6. Email one (1) picture of your design to Missy Gupton at missy@agcva.org with the subject line: Food Collection & Design Challenge. |
7:30 a.m. - 5:00 p.m.

Williamsburg Hilton Garden Inn
8:00 a.m. - 4:00 p.m.

AGCVA Training & Development Center
8:00 a.m. - 4:00 p.m.

AGCVA Training & Development Center
6:30 p.m. - 9:30 p.m.

Farmington Country Club
5:30 p.m. - 7:30 p.m.

LeeHi Lanes
6:30 p.m. - 9:30 p.m.

Country Club of Virginia
Jan. 19-22

The Greenbrier Resort

*Early bird registration deadline: Dec. 1