Three jobs open for every unemployed person in state. Virginia employers added 8,000 net jobs in September, marking the first month in which total employment has exceeded pre-pandemic levels, representatives from the Federal Reserve Bank of Richmond said Friday.
The challenges in the current environment are many. Inflation and supply chain disruptions are highly detrimental to specialty trades in the mechanical, electrical, plumbing, drywall and other areas. Reports show that the construction industry, in particular, has seen an increase of over 20% in the cost of supplies and building materials in the last year alone and, in some cases, over 90% since the start of the pandemic. While these costs are passed along to the owner, the subcontractor still retains significant cash flow risk. This truth is amplified in a volatile market. As if the cost was not enough, equipment and material shortages coupled with rising interest rates only compound the problem—and tenfold for small businesses.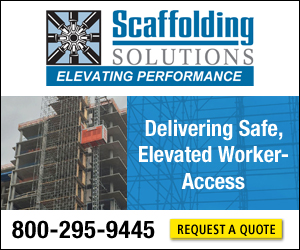 Election day is less than two weeks away! Are you wondering how results could impact you and the industry.

On this episode, AGC Chief Executive Officer Steve Sandherr, Jimmy Christianson, Vice President of Government Relations, and David Ashinoff, Director of Political Affairs discuss all things midterm elections including what congress has accomplished in the current cycle, match-up analysis, and seat predictions.
A lack of political will has stymied efforts to tap foreign-born workers for a coming flood of public and private projects, according to industry advocates.
To retain top women employees, companies must take four essential actions, Great Place to Work research showed: 1) at a minimum, offer fair pay and promotions; 2) create a psychologically healthy work culture; 3) help employees find meaning at work; and 4) be flexible with remote/hybrid options.
NCCER is celebrating the launch of its first ever podcast, The Builders' Table. Hosted by Jennifer Wilkerson, the podcast features construction industry leaders and professionals to educate, empower, and engage listeners on the importance of the industry. The Builders' Table will address the need to inspire the next generation of craft professionals through in-depth conversations and develop solutions that will move our industry forward.

This episode features Peyton Holland, executive director of the National Technical Honor Society (NTHS), who discusses career and technical education and the support NTHS provides students pursuing training.
A large majority of safety managers and coordinators have trouble ensuring workers wear their personal protective equipment, according to a recent survey conducted by PPE provider J.J. Keller Safegear.
Nearly 4 out of 5 construction employers, supervisors and workers say their organization needs training on identifying and preventing struck-by hazards, according to the results of a recent survey conducted by CPWR – The Center for Construction Research and Training.
| | |
| --- | --- |
| | Will you join the AGCVA Valley District for a little competition? A competition that will benefit your community and could give your company bragging rights! Click the button below for competition details and rules. |
5:00 p.m. - 8:00 p.m.

Deadline to register: October 27 at 5:00 p.m.
5:30 p.m. - 7:00 p.m.

Deadline to register: November 2 at 6:00 p.m.
5:00 p.m.- 8:00 p.m.

Deadline to register: November 3 at 5:00 p.m.
5:00 p.m. - 7:00 p.m.

Deadline to register: November 4 at 5:00 p.m.
5:30 p.m. - 8:00 p.m.

Deadline to register: November 9 at 5:00 p.m.
8:00 a.m. - 4:00 p.m.

AGCVA Training & Development Center
8:00 a.m. - 4:00 p.m.

AGCVA Training & Development Center