The Great Resignation calls for a shift in the way leaders see their employees, and nowhere is that more evident than in construction. The construction industry is grappling with a large amount of resignation, as well as a lack of interest in the industry by younger generations.
Equipment World reached out to Ben Johnston, chief operating officer of Kapitus, for some insight on how small to mid-sized contractors might want to approach 2022 and beyond. Click below for some of his responses.
The Port of Virginia's CEO said they came out on top when it came to supply chain issues in 2021. He credits their modern, technologically-advanced ports.
"This period is unique in how broad-based price increases are," said
Ken Simonson, chief economist for the Associated General Contractors of America
, in an interview. "Previously, we've seen just a limited number of items soaring in price. This time, it's much more extensive in the number and magnitude, long lead times, unexpected shortages and things not showing up in the quantities or times expected."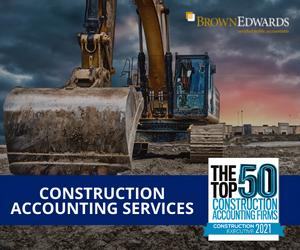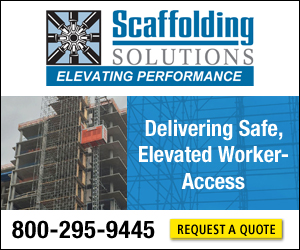 Are you a federal prime contractor or subcontractor?
If so, the federal government could be handing down a new regulation very soon that could impact your business. In a matter of days, a new regulation is expected to implement President Biden's requirement for government-mandated project labor agreements (PLAs) for federal construction projects over $35 million.
If you think this requirement will affect you, AGC of America wants your feedback with a quick 5-minute survey. Your input will reinforce AGC of America's advocacy efforts and help to promote efforts to maintain free and open competition within the industry.
The requirement, which was included in the Infrastructure Investment and Jobs Act, means all manufacturing processes for the metals, from the initial melting stage through the application of coatings, must occur in the U.S. starting May 14.
Despite the industry's reputation, some construction companies embrace technology and utilize modern solutions for daily reports, time tracking, payroll, communications and other crucial operations. The companies that use technology in this way are far more likely to attract and retain qualified young workers.
Women make up only about 3% of the construction laborer workforce, according to the Department of Labor. The worker shortage is an ongoing issue in construction, and contractors are seeking ways to bulk up the pipeline and bring in more women and people of color, who have historically been underrepresented in the industry.
Year after year, onsite accidents result in expensive medical bills, increased insurance premiums, salaries, retraining expenses and lawsuits. Slips, falls and struck-by incidents, as well as hearing loss from noise exposure are contributing factors.
Wearables have become a very fashionable topic in the construction industry, but it's not all window dressing. Every day, wearables are promoting health, safety, connectivity, productivity and accuracy on construction sites.
Deadline to register: May 2 at 12:00 p.m.

Free to members and non-members!
Unit 1 begins on May 4.

Register for individual sessions or for the full program.
| | |
| --- | --- |
| | Deadline to register: May 2 at 5:00 p.m. |
| | |
| --- | --- |
| | Deadline to register: May 6 at 5:00 p.m. |
| | |
| --- | --- |
| | Deadline to register: May 9 at 5:00 p.m. |
| | |
| --- | --- |
| | Deadline to register: May 16 at 5:00 p.m. |