Anthony Smith, Brandon Robinson and I had a jam-packed schedule in Orlando, Florida, last week where we attended AGC of America's National Chapter Leadership Conference (NCLC) followed by AGC of America's Annual Convention.
AGC of America staff and National Chapter Leaders from Puerto Rico to Alaska and everywhere in between came together to display the overwhelming value AGC offers on a national level. Every day, while we go about our business, a team of 65 at AGC of America are tirelessly advocating for our industry. That is in addition to the work being done on our behalf at AGCVA. We are not alone as members of AGC.
We are about the launch of our new website and database. This new system allows us to better serve you, providing an updated look, a more efficient event registration process, and better access to many of the member benefits you enjoy at AGCVA.

If you have not done so already, please stop by our website by clicking the button below. While you're there, please login to the AGCVA website and update your profile.

If you are unsure of your login credentials, click Forgot Credentials located at the top right of the page.
Enter your business email address and you will be sent a temporary username and password, which you can use to access our site.
The Centers for Disease Control and Prevention (CDC) recommends that all workers in the United States (U.S.) get vaccinated against COVID-19, as soon as they are eligible, to end the pandemic and help Americans return to their normal lives. AGC supports the CDC's vaccination efforts and encourages members to share important information with their staff, trade contractors, partners, and subcontractors about the benefits of vaccination and encourage them to register to get the COVID-19 vaccine.
On August 5, 2021, to ensure a safe workplace in light of COVID-19, Governor Northam issued Executive Directive 18 (ED 18), concerning disclosure of vaccination status, testing and masking. On August 14, 2021, as directed in ED 18, the Department of Human Resource Management (DHRM) issued implementing policies, procedures and guidance,
which are available on the DHRM website
. If you have a current contract with a state agency, and that contract involves workers who work on-site in facilities owned or leased by a state public body or who perform public-facing services on behalf of state agencies, then you must comply with the foregoing. If you do not have a current contract with a state agency, no action is required, but please take notice of this state policy.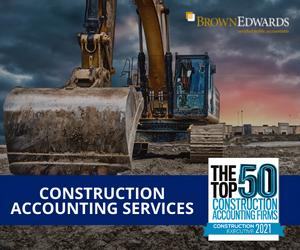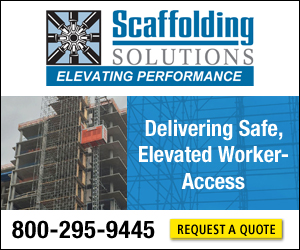 A survey by the School Superintendents Association (AASA) reveals that school districts across the country don't plan to spend much of their American Rescue Plan funds on facilities renovations or new construction. Close to half of districts indicated they would spend no more than 10 percent of ARP funding on school facilities improvements.
As rumblings of unease over President Biden's $3.5 trillion infrastructure bill emerge from the Senate, Rep. Robert C. "Bobby" Scott says he's gearing up to fight for its child care and workforce development programs — as well as a critical bricks-and-mortar need: school buildings. And coming from a state where the median age of schools is 50 years, well above the national average, it's a big concern for Scott, D-Newport News who chairs of the House Education and Labor Committee.
As baby boomers continue to retire from the construction industry along with the continued disruption caused by COVID-19, the culture around employment has made a dramatic shift. Many contractors are wondering how to make their organization more attractive to the next generation of construction professionals. A skills gap isn't necessarily a bad thing, though. A small gap in the demand and supply is an indicator of a growing industry and provides workers with an opportunity to more easily change jobs to further their careers.
The past 16 months have forced us to rethink the way we work. With the reopening of offices and our transition out of the homes that have sheltered us both physically and mentally for the last year and a half, employers need to give their staff the tools to self-manage and navigate a new emotional onboarding. Employers would be wise to recognize that the WFH experience, much like the in-person office experience, was not created equal.
With 53.2 suicides per 100,000 workers, the construction industry has among the highest suicide rate of any industry, according to the Center for Disease Control and Prevention (CDC), with deaths by suicide five times higher than all construction deaths combined. But why? A new study ponders the question of why suicide is so prevalent in construction in order to raise awareness during National Suicide Prevention Awareness Month.
Embedding tracking and communication capabilities into PPE just makes sense. Cat says its new Connected Worker system, which will be available during the first quarter of 2022, combines smart wearable technology with the power of analytics to make workers safer.
Register by Thursday, September 30.

Your registration includes access to the golf range, unlimited range balls, boxed lunch, beverages on the course, cigars, after-play cocktails, and dinner.
| | |
| --- | --- |
| | The construction industry has the highest number of suicides and the highest suicide rate of any industry. It is imperative for our industry to address suicide prevention as a safety priority. Join us for this important conversation, hosted in partnership by AGCVA Valley District, American Subcontractors Association of the Shenandoah Valley, the Construction Financial Management Association's Blue Ridge Chapter, and the Shenandoah Valley Builders Association. |
| | |
| --- | --- |
| | Join the Tidewater District for our annual Deck Party at Chick's Oyster Bar in Virginia Beach, from 5:00 p.m.-8:00p.m. Registration for this networking event includes food and beverages. |
Register by Wednesday, October 6.

Your registration includes 12 stations, 100 round shot, prizes, and lunch. Attendees are required to bring their own ammunition, ear, and eye protection.
| | |
| --- | --- |
| | Join us for this FREE OSHA training, hosted on October 13 and 14, allowing you to choose the most convenient date. |
Register by Friday, October 8.

Join us for an evening of fun, delicious food and drink...and a test of your construction trivia knowledge!
| | |
| --- | --- |
| | Join us for this FREE OSHA training, hosted on October 13 and 14, allowing you to choose the most convenient date. |
Support the Local and National Blood Supply by donating blood on October 14. Donation times are 12:00 p.m.-6:00 p.m. and appointments are strongly recommended.

Visit redcrossblood.org and enter AGCVA in the red box at the top right of the screen, then select a donation time.
| | |
| --- | --- |
| | The Richmond District Young Leaders in partnership with ACEC of Virginia present 6th Annual Pig & Oyster Roast. |
| | |
| --- | --- |
| | Join us for live music at the Pig & Oyster Roast presented by the Young Leaders. |