| | |
| --- | --- |
| | |
It was exciting to get together again with our AGCVA members, leaders, and friends from across the state for the 2021 Summer Conference. 140 members and their families were in attendance at the Omni Homestead Resort in Hot Springs, Va. A major highlight of the conference was bringing together the AGCVA Board of Directors and leaders from each district for an in-depth conversation about AGCVA's new strategic plan. This Joint Leadership Meeting offered leaders at both the state and local level a detailed view of the strategic planning process that has been underway for the past few months, as well as an opportunity to provide input, feedback, and direction to the Strategic Planning Taskforce.

The AGCVA Board of Directors met as well. This meeting included an update on the previous business plan, which is largely complete at this point, as well as information about the new strategic communications plan. A great deal of work has already taken place and is still underway to audit, plan for, and strategize the way we communicate with our members. Effective communication of important issues and of our successes in the years ahead will continue to bring value to each of you, our members.
Additionally, during the District Officers Council, each district provided an update of the many events taking place across the Commonwealth at the district level. Along with the updates provided, great dialogue took place among leaders from those districts.

We capped off our hard work with legislative updates and perspective over Lunch with Legislators. Chris Saxman, Executive Director of Virginia FREE and The Honorable Kirk Cox both spoke regarding the political outlook for Virginia in the coming year.

Whether across the table, across the bar, or in the lazy river it is always great to be with my AGCVA friends and share both lessons learned and inspirational new ideas for the days ahead. I look forward to seeing you again soon at the next AGCVA event.
Watch a recap of our Summer Conference, where AGCVA Board and District leaders came together for an in-depth look at where we stand as an association, but more importantly, setting the course for where we're headed in the next 2-3 years.
The disruption caused by COVID-19 to the construction industry was acute, especially for a highly competitive industry, in which margins can often be tight and payments by clients or principal contractors often delayed. The result was an industry that struggled to overcome one of its ever-present challenges: cash flow. For those construction companies that have survived lock-downs and canceled projects, the ability to manage cash flow will be more important than ever in the post-COVID-19 era.
The Delta variant of Covid-19 is preventing most US states from returning to pre-pandemic activity levels, the Associated General Contractors of America (AGC) has said. In July 2021, construction employment in 36 states was found to be below the pre-pandemic peak in February 2020. Construction employment increased in only 14 states as of last month, and remained stagnant in the District of Columbia.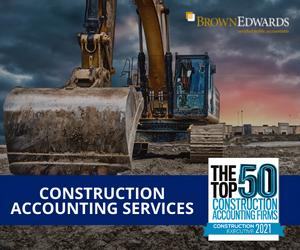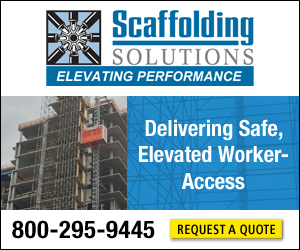 Construction was supposed to be getting back to normal by now. In June, with vaccines rolling out broadly across the U.S. and COVID-19 case numbers plummeting, Labor Day was heralded by many as the date workers would return to offices, and the pandemic would largely be a fading memory. But things aren't quite working out that way. Construction firms are scrambling to meet client requests for 100% vaccinated jobsites.
Contractors and subcontractors are constantly entering into contracts. But if they are not paying enough attention to the terms of those agreements, they may end up regretting it. There is no such thing as a standard contract; all terms may be negotiable before signing the contract but, once signed, the contractor is generally bound to the terms as written.
For job-seekers and hiring managers, the hiring process can be difficult to navigate, especially during times of market instability. The working world as we know it has undergone significant changes over the past year, and staying up to date on the best ways to ensure jobs are filled efficiently and successfully has not been easy for anyone. But there's a simple solution that can help: treat the hiring process with a sense of urgency.
As infrastructure investment finally reaches the top of the national policy agenda, industry experts test ways to make America's infrastructure workforce more inclusive. Diversity programs, an equity index and increased recruitment efforts are among the tools that transportation agencies and other groups are using to improve diversity in the infrastructure workforce.
Hazards often associated with workplace deaths in the U.S. construction industry – including falling, being struck-by or crushed by equipment or other objects, or suffering electrocution – are well known. But a recent study finds that another potential killer is taking lives in the industry at an alarming rate. In 2020, the Centers for Disease Control and Prevention found that men working in construction have one of the highest suicide rates compared to other industries. Their rate of suicide is about four times higher than the general population.
September is National Suicide Prevention Month – with Sept. 6-10 being Suicide Prevention Safety Stand-Down to raise awareness about the unique risks construction workers face.
While both men and women working in construction face many of the same risks, there are some unique issues that are of greater concern to women, according to OSHA. These safety and health hazards in construction can create barriers to women entering and remaining in this field. As of 2018, there were 1,106,919 women in the construction workforce. With this influx of new employees, comes a higher priority for safety in the workplace for women.
Register by 5:00 p.m. on August 31.

Join us at South Rudee for entertainment from the BJ Griffin Band, games, open bar, catering by Malbon Brothers BBQ, and much more!
Did you know that successful completion of CQM-C course by QC managers and their alternates is required by both USACE and NAVFAC construction contract specifications?

NAVFAC design build specifications require both construction QC managers and design QC managers to have successfully completed the course.
Building Information Modeling (BIM) is changing the way projects are constructed. Whether you are a prime contractor using BIM across an entire project or a subcontractor impacted by a specific BIM implementation, this emerging practice requires new mindsets and technological know-how in order to achieve significant improvements in efficiency and cost control.

September 9, 10, 16, & 17
| | |
| --- | --- |
| | This is your opportunity to connect with the lawmakers who represent you, and use your expertise to help them gain an understanding of the commercial construction industry. We hope you'll take part in this important conversation. |
| | |
| --- | --- |
| | What you have to say matters. While our efforts and formal meetings when the General Assembly is in session are critical, there is great power in legislators hearing directly from you, their constituents, who have a wealth of knowledge to share. |
| | |
| --- | --- |
| | Join us for a cornhole tournament, and a delicious dinner, while connecting with your friends and colleagues from the AGCVA Central District! |