| | |
| --- | --- |
| | |
The PRO Act is federal legislation and the most important legislation affecting Virginians in the construction industry. I am a Virginia Beach native, but worked for over 10 years for a company headquartered in New York City, where there is no "right-to-work" statute. Frankly, I do not want to see Virginia end up like New York, and if you agree, I would ask you to contact Senator Warner in Washington and let them know you are opposed to the PRO Act. Not only does the PRO Act get rid of Virginia's "right-to-work" status, it severely tips the scales away from open and fair competition. It will result in increased strikes, a less competitive marketplace, and ultimately harm your business, whether or not you currently are a signatory to unions or not.

In addition to our diligent advocacy efforts, AGCVA is working hard on your behalf in numerous other ways. I am excited about getting together with the strategic plan task force this week. All can agree we have made great strides in our current plan over the past four years. Our task force meetings over the next several months will be a balance of state and local district officers. We are confident we have an inclusive group to grow and better our association for all members in the years ahead.

As we do this important work, AGCVA looks forward to the summer months ahead and many of us gathering socially in groups for the first time in over a year. You will see a number of in-person events listed below. We hope that our members will keep things open, keep themselves and colleagues safe by getting vaccinated and/or wearing a mask, and following our guidelines when joining us in-person. See you soon at the next AGCVA event!
Thank you to our 2021 Richmond District Sponsors!

View the full list of sponsors by clicking the button below.
AGC of America recently released a Construction Inflation Alert, a document to inform project owners, government officials, and the public about the extreme cost increases and supply-chain disruptions affecting construction.
Seven of the leading groups representing the domestic steel industry and labor have sent a letter to President Joe Biden urging his administration to ensure steel tariffs put in place in 2018 to protect national security are preserved, according to a press statement issued by the American Institute of Steel Construction (AISC).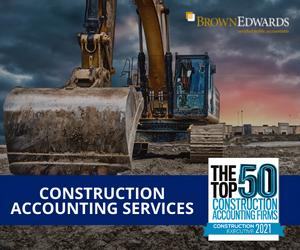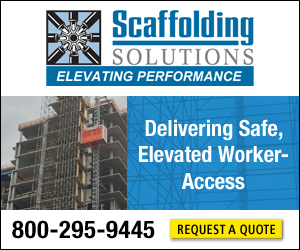 The PRO Act, which would repeal Virginia's right-to-work law, is one U.S. Senate vote away from becoming law. Senator Mark Warner (D-Va.) is a key player in that determination. Please contact him today asking him to oppose the PRO Act. Use the button below to send a pre-written letter in a matter of seconds.
Since the Paycheck Protection Program launched last spring, it has disbursed $780 billion, including more than $12 billion to U.S. contractors. Now, as the second iteration of the program winds down, borrowers are wondering how to achieve forgiveness.
As the existing workforce exits the industry and new technological innovation changes how projects are imagined and built, the industry has a unique opportunity to attract a new type of worker who may never have given construction a second thought. But who is this person, and can the industry reach and retain them?
Whether you are thinking about selling your business or passing down your legacy in the next few months, few years, or the distant future, here are some strategies to work on now that will maximize its value.
In a study by Clemson University researchers, when workers on an experimental roof were given harnesses and guardrails, they gravitated toward the edge of the roof more than when they didn't have the safety equipment.
Is your fall protection compliance ready for summer and the post-pandemic return to normalcy? Fall hazards also are one of the Occupational Safety and Health Administration's (OSHA) "Focus Four" hazards, along with struck-by, caught-in, and electrocution hazards that account for the majority of construction industry fatalities. Four of the agency's top 10 most frequently cited standards—fall protection, scaffolds, ladders, and fall protection training—involve fall hazards.
| | |
| --- | --- |
| | A convenient way to earn your Lean Certification as soon as August! |
| | |
| --- | --- |
| | Registration Deadline: June 3, 2021 |
| | |
| --- | --- |
| | Registration Deadline: June 2 |
| | |
| --- | --- |
| | Registration Deadline: June 16 |
August 13-15

Registration Deadline: June 28