The Virginia Banking eNewsletter is a monthly supplement to Virginia Banking magazine, intended to help you stay on top of industry knowledge via current trends data and insights.
In response to a recent filing by the VBA and several member banks, the State Corporation Commission has granted a stay of the Bureau of Financial Institutions' recent approval for Virginia Credit Union to add the 10,000 members of the Medical Society of Virginia to its field of membership. The next step will be for VBA and the banks to file a full petition appealing the VACU ruling and seek a hearing before the State Corporation Commission, asking the judges to overturn the Bureau's approval. Our thanks to American National Bank & Trust, Blue Ridge Bank, Chesapeake Bank, Farmers Bank, Windsor, First Bank & Trust Company, First National Bank and The Bank of Charlotte County for joining VBA on the appeal.
Read more in Virginia Business, Credit Union Times and Richmond BizSense about the VBA's objection.
Bruce Whitehurst, VBA president and CEO said, "This is the first time in Virginia a credit union has applied for something like this since it became law 20 years ago," Whitehurst said. "We obviously are going to object anytime a credit union wants to go even further than the very permissive statutes."
A recent report found that credit unions are falling short of their mission to serve households of "small means." In fact, according to the research by respected analyst Karen Shaw Petrou, credit union members are disproportionately from middle- and upper-income households, and credit unions' lack of "mission compliance" deepens U.S. economic inequality.
See more examples of VBA in the news here.
Benchmark Community Bank
Blake Shaw – Compliance/BSA Coordinator
Community Bankers' Bank
Tommy Bourque – Chief Lending Officer
First Bank & Trust Co.
Susan Upshaw – Vice President, Agricultural and Commercial Lending
Old Point National Bank
John Beahm – Branch Officer
Amber Rice – Small Business Relationship Manager
Southern Bank and Trust Company
Darian Fisher – Assistant Vice President, Branch Manager
TowneBank
Yvonne Allmond – Executive Vice President, Community Financial Engagement Officer
Laura Morgan – Senior Vice President, Corporate Banking Group
Karen Priest – Executive Vice President, Corporate Banking Group
Mandy Sharp – Assistant Vice President, Branch Manager
Shane Stevens – Executive Vice President
Charity Volman – President, Corporate Banking Group
Brian Woodell – Senior Vice President, Corporate Banking Group
Village Bank
Valenda Campbell – Vice President, Director of Marketing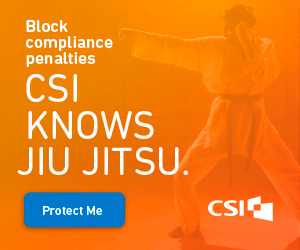 COMPLIANCE SERVICES/MORTGAGE & REAL ESTATE SERVICES
Info-Pro Lender Services
Info-Pro takes "the complex" and makes it easy. They collect and integrate data from the 24,000-plus real property tax authorities nationwide into a user-friendly software platform, enabling financial institutions to easily identify property tax delinquencies and pay escrow taxes.
CONSULTING & TRAINING
Excellence in Analysis LLC
Excellence in Analysis was founded by Deb Evans in 2018 after retiring from Bay Banks of Virginia Inc., where she held positions as chief financial officer, treasurer and chief accounting officer, among others. She is an experienced liaison with banking and SEC regulators. Her expertise lies in public reporting, financial performance, capital planning, merger accounting, internal controls, asset-liability management, pricing, investment management, employee benefit plans and core data mapping, including all related policies, programs and procedures.
CORE PROCESSING
Finastra
Finastra delivers the broadest portfolio of financial services software in the world today, including digital solutions, core banking systems, lending and mortgage solutions. Their open platform brings parties together to collaborate, innovate and build great experiences for their 4,200-plus U.S. customer base.