In light of the challenges brought about by the COVID-19 pandemic, we are bringing you our first annual Virtual Annual Conference and Tradeshow, in place of our in-person conference scheduled for Ontario, California, January 26 & 27, 2021.
This online conference will not be the same as our typical in-person conference, but, most importantly, it will still bring our compost family together, from attendee to exhibitor to speaker to young professional. It's a powerful new venue for networking and education at an economical price.
"The US Composting Council is adapting to the needs of our time. Bringing a compost family together for our annual conference is essential to the mission of the USCC. We must keep the organics recycling momentum rolling into 2021. We need your support and attendance now more than ever. The entire Council is excited to be able to host Virtual COMPOST2021: Sharing Local Solutions Globally. Join us January 26 & 27, 2021."
Frank Franciosi
Executive Director, USCC
Members can register for VIRTUAL COMPOST2021: SHARING LOCAL SOLUTIONS GLOBALLY.
Members only offer: $199 until October 14, 2020.
| | |
| --- | --- |
| | |
We have all seen the demand for both composting and compostable products grow exponentially during the past decade. It has been driven by consumers rejecting single-use plastics and increasing their awareness that compost is both a regenerative use of inedible food waste (Drawdown Solution #3) and a sink that sequesters carbon. The compost industry has watched traditional recycling push toward single stream with the consequence of driving the market into the negative. At the same time, we are intensely watchful of our own contamination problems. Yet demand is a steamroller that will not be stopped just because we say it must. We can be relevant … or we can be left behind.
The USCC Board and staff have worked hard in the past year to engage brand companies, compostable products manufacturers, The Biodegradable Products Institute (BPI), and allied groups in discussions about the push for compostable products. We have always believed that facility owners have the final decision on the feedstock they accept to make their business model work for the market they have chosen for their finished compost product. It is essential that compostable products bring in food scrap with them. They need to go to facilities that have tested them in their specific facilities. Facilities all operate differently depending on their composting method and their operational business plan. Field testing is another way of checking how and when these products breakdown and also provides a good time to check how a facility is operating within the basic composting parameters. We also encourage that field testing be done by third party certification.
Compostables identification and financial support in the form of grants and incentives for our industry's growth are two core issues for USCC right now. We are encouraged by BPI and the stakeholders, development of model labeling, and identification of compostable products and hope to see these in the coming months.
The USCC is clarifying Seal of Testing Assurance (STA) Certified Compost Program procedures as we continue to improve and grow participation. We have recently upgraded our STA map and list. Now anyone can see their STA products and derivative products listed under each of their STA facilities. Specifiers and participating laboratories will more easily be able to see which products are in the STA program and which are not. Often multiple products are enrolled by one company and, with the new website, we now show more clearly what is enrolled.
For STA participants, please ensure, when you submit your chain of custody form with your product sample to the laboratory, that the product name on the form matches what you have enrolled in STA as reflected on our webpage. The labs will not be able to give you test results on STA-branded Compost Technical Data Sheet (CTDS) paperwork if the product names do not match.
If you have any concerns or need clarifications, please contact STA Program Manager Hilary Nichols to add products or correct your STA registration.
Every tree needs strong branches if it's going to grow stronger.
The USCC just launched its plan to facilitate the successful growth of state chapters from twelve now to 20 by 2024.
Spurred by the explosive growth of chapters – doubling from three in 2013 to six by 2015 and then again to twelve in 2020, the USCC Board of Directors set chapter development and growth as a top priority in its Three-Year Strategic Plan adopted in fall 2019.
The Board began putting resources into the program, first by hiring consultant Wendy Scott to assist staff in developing the three-year sustainability plan, Chapters Beyond 2020, and then by dedicating half of a staff members' time to chapter growth.
The plan began its rollout in September, with appointment of the Chapter Advisory Committee (CAC), a decision making and board advisory group drawn from chapters representing both the interests of chapters and the national organization. Its first meeting is this month, and members are:
Heather Creevan-NECC (Nebraska Composting Council)-Heartland/Great Lakes region
Jairo Gonzalez-NJCC (New Jersey Composting Council)-Emerging Chapter
Kate Sullivan-NCCC (North Carolina Composting Council)-Senior Chapter
Ken Bannister-VCC (Virginia Composting Council)-Southeast region
Bob Schanz-Board of Directors representative
Linda Norris-Waldt-staff representative
CAC representatives are appointed for a two-year term, renewable at year one, so other chapters will be rotating in as representatives in the future.
Some of the plans ahead for chapters include a focus on financial viability,; training through online courses on chapter leadership, an online chapter-leaders only networking portal to share best practices, and a chapter training session(s) at the upcoming COMPOST2021.
Additionally, the USCC is discontinuing its "committee" designation (a process in which newly forming chapters were required after four years to become a 501 C organization or find a 501C backer), and the Illinois and MD-DC committees are now called chapters. Criteria will be developed by the CAC for newly applying chapters. There will be a limit of three new chapters per year so the USCC can focus on successfully growing existing chapters and assisting new chapters. USCC will encourage "not-yet-ready" state groups to become Special Interest groups or regional groups until they are ready to become a full chapter.
Current chapters are (some as noted above): ACP (California), MOC (Michigan), NCCC, MNCC (Minnesota), NJCC, COCC (Colorado), VCC, MD-DC, ILCC, OHOC (Ohio), TCC (Tennessee) and NECC.
For more information, contact Linda Norris-Waldt.
Hear from USCC Member NC State about their new compost facility, and from USCC and Post-Landfill Action Network (PLAN) about the Campus Composting Manual released in 2019!
Setting up a campus composting facility can be difficult, from training volunteers to managing pickups and contamination. The USCC's Young Professionals Group is here to help: Iyanu Corniel from PLAN, Matt Ball of NC State, Linda Norris-Waldt from USCC staff, and Felipe Pedrazzi, our Young Professionals Webinar Chair.
This webinar recording is free to members. Our sponsor RRS is a sustainability and recycling consulting firm that strives to create a world where resources are managed to maximize economic and social benefit while minimizing environmental harm. The firm has industry professionals, engineers, economists, technical analysts, and communication specialists who share this vision and possess core strengths in materials and recovery.
The USCC and CREF are developing COMPOST U®, a new education hub for learning about all aspects of compost manufacturing and use. Courses will range from short videos stored in the conference vault to multi-day college-level courses. With courses related to equipment management, safety, odor control, contamination management and testing this will be the go to place for compost education. More details to come.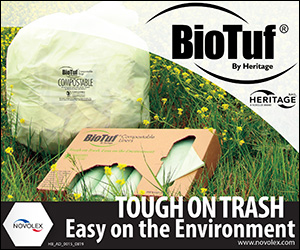 Does your community have a food scrap composting program? Please take our short survey! Your city or county can help communities that are starting or improving their food scrap composting programs through contributing your case study to the Target Organics Hub of Resources! The Target Organics Committee is asking for cities and counties that have food scrap composting programs to take this quick survey. The survey should take no more than 10 minutes to complete.
Survey responses will be used to develop case studies of food scrap composting programs with different collection programs (yard waste and organics or organics alone, public owned and operated or public/private partnerships), fee structures, materials accepted, etc. Help out other cities and counties!
Thank you in advance for your help from the Target Organics Committee and communities looking to start new composting programs! Here is the survey.
Atlas Organics's new facility- Indian River
Bioenergy Innovation Center
Evergro Organic Recycling, Inc.
Resource Myakka
I have been in the position of Operations Manager at the West Contra Costa Sanitary Landfill for Republic Services for a little over three years now. This role includes the management of an 80,000 TPY mixed green waste and food waste composting operation. Prior to my current position, I spent the first seven years of my career in the scrap metal recycling industry.
I committed to pursuing my CCOM certification following my completion of the Compost Operations Training Course offered by USCC. The CCOM certification offered me the opportunity to validate my education and experience in the field of compost operations in the eyes of my colleagues and local regulators.
USCC Career Center is free to members. This webpage receives thousands of unique views every month. Follow this link to post your job openings on the job portal.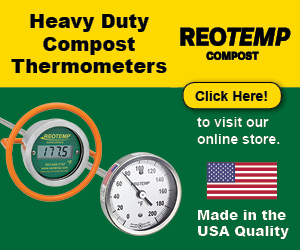 Felipe Pedrazzi with @fezverde is a USCC member from Brazil. FAZ VERDE opened its organics facility this month! The USCC is thrilled to see Felipe standing on a portion of his 880 cubic meters collected since they opened one month ago.
From FAZ VERDE: "We take care of large green areas, parks, closed neighborhoods. We've been working with yard waste composting projects since 2009 and now have our own facility!"
Felipe is the chair of the Young Professionals Group's Webinar Committee at the US Composting Council.
USCC member Walz Scale from Peoria, Illinois, offers a new way of scanning operational volume. Volumetric scanning can be recorded directly to a PC, laptop, smartphone or tablet. Rather than utilizing a static scale system for measuring materials travelling down a conveyor belt, volumetric scanners measure load data using advanced 3D imaging software.
This system can provide automatic volumetric calculations of material production from a simple, easy to install piece of equipment, and send that data directly to operators or job overseers.
By Jason Starr, Williston Observer
Williston's Development Review Board last week approved an expansion of the Chittenden Solid Waste District's composting operation on Redmond Road.
The district plans to expand its composting space from 8 acres to 13 acres, use new equipment and create a trucking entrance separate from the public food scrap dropoff area. Earlier this year, the district stopped selling small quantities of compost to retail customers to focus on wholesaling large quantities to commercial customers.
By Chris Seney
As one of the nation's largest recycling and waste services providers, Republic Services is committed to protecting our planet, and extending the life of the materials we recover from the waste stream is a priority. Green waste is no exception. Last year, our organics facilities processed 1.7 billion pounds of food and yard waste into 275,000 tons of compost.
We are proud to announce that for these efforts, we have been named 2020 Organics Recycler of the Year by the National Waste & Recycling Association (NWRA). The annual industry awards honor innovators and leaders in the industry who have made substantial contributions to recycling.
Republic Services currently operates 11 compost facilities in five states, and a 12th is scheduled to open this year. Many of our facilities are technologically advanced, using mechanical aeration to speed up the biological process and reduce odors. Our compost facility at Otay Landfill in Chula Vista, Calif., is an innovative example – it's completely off the grid, using solar-powered fans and a Gore cover technology that requires little energy consumption and traps odors, dust and emissions. In the future, we see a continued trend toward technologically advanced composting.
Our Otay facility is one of six in California, where there is a greater demand due to legislation mandating the diversion of organic waste from landfills. California disposes of approximately 20 million tons of organics each year, and current legislation requires that 75% of the organics be diverted from the landfill by 2025. In coming years, similar requirements are expected in more markets – meaning even more food and yard waste will need to be processed.
In Southern California, Republic also runs an organics pre-processing operation that removes contamination from food waste derived from restaurants and grocers, and maintains a robust food recovery program that diverts safe and edible food from the waste stream.
The organics industry offers tremendous potential for us to both grow our business and strengthen the circular economy. As a leader in this area, Republic is working to create more commercially viable and environmentally sound alternatives for organic waste.
Chris Seney is Director of Organics Operations for Republic Services, a member of the U.S. Composting Council and the Association of Compost Producers. Seney also serves on the Board of Directors for the Association of Compost Producers.
A CCREF-endorsed paper, Soluble Salts in Compost and their Effects on Soil and Plants: A Review, was recently published in Compost Science & Utilization (CS&U). Published by Taylor & Francis, this type of publication in such an internationally recognized peer-reviewed research journal gives the work an extra level of recognition in the scientific community and reinforces CCREF's commitment to understanding and communicating the science involved in composting. To underscore the commitment to sharing research on compost, CCREF is offering this paper open access to anyone who wants to read it. The paper can be found here:
This paper is a review looking at some of these key points plus more:
Soluble salts refer to soluble ions such as Ca2 , K , Mg2 , and Na in compost and are measured indirectly and cumulatively through electrical conductivity (EC); compost salinity is commonly measured using a method referred to as EC5 whereas soils are measured using an ECe.
Some ions contributing to EC are also plant essential nutrients.
In appropriate proportions, quality compost with a high EC5 mixed with soil or media can enhance plant growth and yields.
Labeling composts and developing appropriate application methods could allay concerns associated with composts where EC5 > 5 dS m-1 and promote compost use and sustainable farming practices.
Due to COVID-19-mandated changes in New Jersey, the originally scheduled Compost Operations Training Course (COTC) was canceled, as is the scheduled COTC for Colorado in November. The good news is that a modified new training was able to be held September 15-17 in Elizabeth, New Jersey. Compost Manufacturing: Principles and Practices, the latest training course from CCREF, was developed to provide a solid foundation for those who want to expand and refresh their knowledge of the compost production process, from feedstock delivery to product distribution. Designed for those that need an in-depth understanding of the composting process, this is a precursor to the five-day Compost Operations Training Course (COTC). In New Jersey, this course was a two-day training, offered in-person or live-streamed, and also had an optional third day self-driving tour of four composting facilities. CCREF worked with the support of the New Jersey Composting Council on offering this new training.
All entries are welcome to enter the 2021 ICAW Poster Contest and the new ICAW Video Contest (for children in grades 4-8). You have to be 14 or older to enter the poster contest. All the details on how to enter can be found here.
Please help CCREF and the ICAW Committee get the message out about these contests. It's a great way to let lots of people and children know about ICAW, learn about the message behind the new theme – Grow, Eat…COMPOST… Repeat – and, most importantly, help with the overall goal of ICAW, which is building awareness on the benefits of compost use and organics recycling.
Kiss the Ground produced The Compost Story in 2017. The USCC helped fundraise for this project. Now Kiss the Ground is releasing a feature-length documentary on soil, climate change, and compost. Join the global watch party for Kiss the Ground at 6 p.m., September 22, 2020 PST on Netflix. Rosario Dawson's award-winning documentary is one that many are calling the environmental film the world has been waiting for. With the planet on the brink of ecological disaster, and chronic disease rates skyrocketing, this is a story of real-world SOLUTIONS.
By Emily Nonko
When Melissa Kozakiewicz, chief innovation officer for the city of Jersey City, helped launch the citywide compost program, she assumed her office would have to invest heavily in teaching people how to compost.
| | |
| --- | --- |
| | Time: 4 p.m. This by-members, for-members event is happening today. Register (login required) |
September 28-October 2
The Future Starts Here! Register for our northern neighbors annual conference. This all virtual summit kicks of September 28.
| | |
| --- | --- |
| | October 21, 2020, 2 p.m. |
| | |
| --- | --- |
| | Friday, November 6, 2020 |
December 3, 2020
Time: 2-3 p.m.
Cost: free
Speakers: Greg Thompson, City of Eagan; Kala Fisher, City of St. Louis Park Curbside Collection Organic Coordinator; Chuck Joswick, SET/MNCC Board Member
| | |
| --- | --- |
| | January 26 & 27, 2021 |
| | |
| --- | --- |
| | March 15-19, 2021 Santa Rosa, California |