Did you know that registration for the TIA 2022 Technovations Conference is open! Hosted in Phoenix, Arizona October 26-28, TIA's Technovations Conference will feature sessions with innovators and industry analysts to help you implement, understand, and take control of the technology changes affecting your business. Make sure to register today to learn more about innovative solutions for your business! Register now
The Second Quarter 2022 TIA 3PL Market Report is now available. Don't miss out on this new and updated report. We are pleased to announce FTR is now providing analysis and commentary. In addition to eight-quarter trends, fuel price comparisons, 3PLs and industry observers will view how the industry is performing as well as to compare their business to companies of a similar size. Additionally, the report includes detailed 3PL activities by transportation mode and measures comparative volume, revenue, margin and margin percentages, quarterly and year over year. Click here to secure access to the report!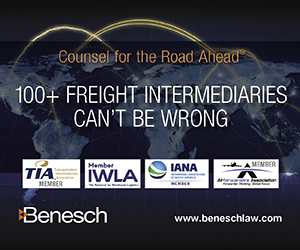 Transportation Intermediaries Association (TIA) announces the launch of Marketing and Sales Management: Tools for Helping your 3PL make a Quantum Leap, an all-new interactive Marketing and Sales Management program. Instructed by Jim Kenny, This workshop offering nine exercises divided into two distinct categories that are designed to aid you in auditing and improving your 3PL's marketing and sales management activities. Register now!
The TIA 2023 Capital Ideas Exhibit Hall has a few remaining spots. Don't delay, click here to reserve your spot in the best freight-based exhibit hall! Your customers will be there, will you? If you have questions, contact meetings@tianet.org.
| | |
| --- | --- |
| | Take your intermodal knowledge to the next level with TIA's Intermodal Bundle! This bundle consists of 12 learning modules across the Intro to Intermodal and Advanced Intermodal courses. This course bundle includes both the Intro to Intermodal Course and Advanced Intermodal Course. TIA Members save $100 compared to buying each course individually. Register today! |
| | |
| --- | --- |
| | Financial management can be a challenge for any company, big or small. With the TIA Finance 101 course, you'll be able to define key financial terms to provide information on financial matters, understand the importance of credit, receivables, payables, gross and net sales, methods of payment, non-payment, debt, effective expense management for the successful operations of a transportation brokerage, and share tips and processes to provide insight on what to review when establishing a new account, managing an existing account, approving customers for credit, collecting due or overdue payments and maximizing cash flow. |
| | |
| --- | --- |
| | The meaning of ethics can be hard to pin down and harder still to define with precision. Developed by Dr. John Drea, TIA's Ethics in Transportation Brokerage Course is the only course focused specifically on current ethical issues impacting 3PLs. |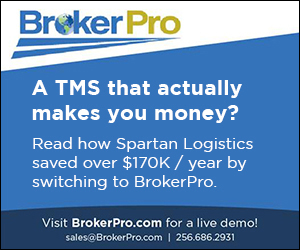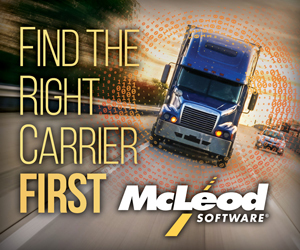 Marketplace Tips
We have just updated the Member Resource Library with a new section devoted exclusively to whitepapers TIA has produced over the years. These resources are designed to help our members gain a better understanding of issues, trends, and developments in the industry as they navigate an increasingly crowded 3PL marketplace. The Member Resource Library also includes a collection of guidelines and frameworks, contracts, legal cases, and other resources to provide TIA Members with a knowledge bank for 3PL success.

You must be logged into the TIA website to access this library. Contact a member of TIA staff at
703.299.5700 if you need assistance.
TIA's new Member Referral Program is designed to help grow TIA's membership and representation within the 3PL industry.

Each month, TIA will hold a drawing for rewards and prizes to those individuals who submitted completed referral forms for the previous month. We will also hold quarterly drawings for larger rewards and prizes, so keep the referrals coming to increase your chances of winning!