Did you know that the 2022 TIA 3PL Policy Forum begins on Monday next week? Whether you are a seasoned veteran of the Policy Forum or a potential first-time attendee, join fellow TIA Members in helping shape the future of the industry in the nation's capital. Very few groups in Washington, D.C. rival the strong support that TIA receives from its members or hold as many personal meetings with the Members of Congress themselves. Don't miss your chance to come! Register now
The Second Quarter 2022 TIA 3PL Market Report is now available. Don't miss out on this new and updated report. We are pleased to announce FTR is now providing analysis and commentary. In addition to eight-quarter trends, fuel price comparisons, 3PLs and industry observers will view how the industry is performing as well as to compare their business to companies of a similar size. Additionally, the report includes detailed 3PL activities by transportation mode and measures comparative volume, revenue, margin and margin percentages, quarterly and year over year. Click here to secure access to the report!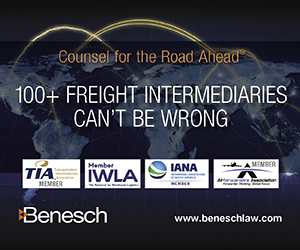 Next week is the week you can help shape the future of the industry at the 2022 TIA 3PL Policy Forum September 19-21, 2022. Register now!
If you are looking to define your technology need, select the right vendor, or implement, scale, or manage the technology "department", TIA's 2022 Technovations Conference will have the answers. Join Mike Mellancamp and the Nuts & Bolts panel October 26-28 in Phoenix. Register now
The TIA 2023 Capital Ideas Exhibit Hall has a few remaining spots. Don't delay, click here to reserve your spot in the best freight-based exhibit hall! Your customers will be there, will you? If you have questions, contact meetings@tianet.org.
This workshop, which is a pre-conference seminar that will take place on-site at the 2022 Technovations Conference, offers nine exercises that are divided into two distinct categories designed to aid you in auditing and improving your 3PL's marketing and sales management activities.

The Marketing and Sales Management Program will be instructed by Dr. Jim Kenny, who has taught and researched in the areas of strategic marketing, professional selling, and sales management at Western Illinois University. He has been nominated Teacher of the Year 12 times and won twice during his 25-year career.
| | |
| --- | --- |
| | We're excited to announce the relaunch of the Partnership Selling in the Supply Chain (PSSC) online course, which has been completely revamped with all new content and videos. Designed to address the unique characteristics of selling in the 3PL industry, this online course combines printed text with online assignments, study guides, videos and quizzes. With the PSSC Course from TIA, you'll become a relationships expert—and the first call carriers and shippers make. |
| | |
| --- | --- |
| | Financial management can be a challenge for any company, big or small. With TIA's Finance 101 course, you'll be able to define key financial terms to provide information on financial matters, understand the importance of credit, receivables, payables, gross and net sales, methods of payment, non-payment, debt, and effective expense management for the successful operations of a transportation brokerage, and share tips and processes to provide insight on what to review when establishing a new account, managing an existing account, approving customers for credit, collecting due or overdue payments, and maximizing cash flow. |
| | |
| --- | --- |
| | TIA Members have grown their businesses from small start-ups to mulit-billion-dollar companies. These are the men and women who invented the 3PL industry and are the ones who wrote this Independent Contractor Course. Take advantage of their 30+ years of 3PL experience and knowledge. Register today! |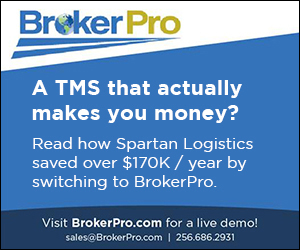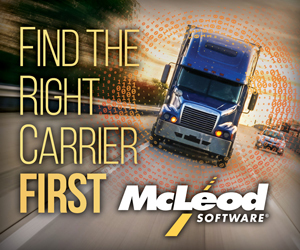 Marketplace Tips
We have just updated the Member Resource Library with a new section devoted exclusively to whitepapers TIA has produced over the years. These resources are designed to help our members gain a better understanding of issues, trends, and developments in the industry as they navigate an increasingly crowded 3PL marketplace. The Member Resource Library also includes a collection of guidelines and frameworks, contracts, legal cases, and other resources to provide TIA Members with a knowledge bank for 3PL success.

You must be logged into the TIA website to access this library. Contact a member of TIA staff at
703.299.5700 if you need assistance.
TIA's new Member Referral Program is designed to help grow TIA's membership and representation within the 3PL industry.

Each month, TIA will hold a drawing for rewards and prizes to those individuals who submitted completed referral forms for the previous month. We will also hold quarterly drawings for larger rewards and prizes, so keep the referrals coming to increase your chances of winning!