Did You Know that the the 4th annual National Logistics Day is June 28? TIA's Membership Appreciation Month campaign highlighting the logistics industry will culminate in the celebration of the 4th Annual National Logistics Day on June 28, 2022–an annual day to recognize and appreciate the importance of the logistics industry in the global and our national economies.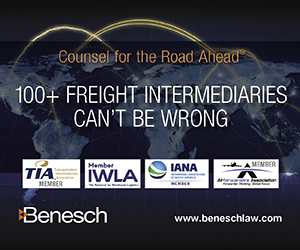 Join the TIA leadership at the 2022 TIA Policy Forum. As President John F. Kennedy stated, "If not us, who? If not now, when?" As our Chairman of the Board, Mike Riccio perfectly points out in this video, now is the time for TIA members to have their voices heard on important issues that could have massive impacts on our industry and your business like "rate transparency." This issue will affect every member of TIA regardless of the size of your company. We need more members than ever before to attend the 2022 Policy Forum to have your voices heard!
Join us October 26-28 at the JW Marriott Desert Ridge Resort & Spa for education sessions designed to help you implement, understand, and take control of the technology changes affecting your business; three Showcases with 21 presenters giving a "TECH TALK" on innovations that will advance the industry; and introducing TIA Shark Tank! Industry leading technology startups will join us as they make their pitches to our panel of experts. Register today!
TIA 2023 Capital Ideas Conference & Exhibition booths are available! After the record-breaking 2022 conference, we anticipate booth space to sell out in 2023. As the industry's marquee annual event, this is a once-a-year opportunity for you to interact with hundreds of freighter brokerages from across North America.
APRIL 19-22, 2023
Lowes Royal Pacific Resort
ORLANDO, FLORIDA
Act now to reserve your booth in the TIA 2023 Capital Ideas Exhibition Hall. Click here for additional details or to view the exhibit hall floorplan.
TIA Call to Action: TIA Members, as you know over the last year and a half we have been working diligently on your behalf to include DOT licensed property brokers in the C-TPAT program, a public/private partnership focused on hardening the supply chain. Department of Homeland Security's decision more than 10 years ago to exclude you from C-TPAT has cost you all countless business opportunities.
We have legislation to start to fix this. S.2322 has been passed in the Senate, and H.R. 6826 in the House of Representatives will allow 10 TIA members to be included in this program through a pilot program. This starts the process of opening up C-TPAT to any 3PL who would like to join.
Use this link, with a pre-written note, to call on your elected leaders in the House of Representatives to co-sponsor and support H.R 6826.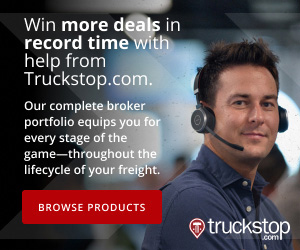 | | |
| --- | --- |
| | Is your Sales Team still using features and benefits based sales model? If so, they are losing ground to your competitors. Training and coaching that never teaches how the buyer makes a decision and how a salesperson needs to work within these parameters will come up short in today's 3PL marketplace. This seminar uses research that teaches how a shipper buys 3PL services, what process they expect from a professional salesperson, and how to incorporate a question-based sales approach over the phone. Register now for How Role-Plays Increase Both Management & Performance!, which will take place on July 12, 14, 19, & 21. |
| | |
| --- | --- |
| | Financial management can be a challenge for any company, big or small. With the TIA Finance 101 course, you'll be able to define key financial terms to provide information on financial matters, understand the importance of credit, receivables, payables, gross and net sales, methods of payment, non-payment, debt, and effective expense management for the successful operations of a transportation brokerage, and share tips and processes to provide insight on what to review when establishing a new account, managing an existing account, approving customers for credit, collecting due or overdue payments, and maximizing cash flow. |
| | |
| --- | --- |
| | The Temperature Control Transport Course is geared toward individuals looking to understand the critical issues and concepts involved in transferring perishable loads. The course covers important topics such as industry characteristics, heat and trailer conditions, impact of packaging, loading of perishable products and inspections. |