Did You Know that the June Virtual Instructor-Led Training will focus on marketing your freight brokerage? Join TIA and John Drea, the creator of TIA's Marketing Transportation Brokerage Services course for Marketing Freight Brokerage Services in an Age of Disruption. This four-part series will show how, despite chaos in the marketplace, your company can evaluate your current marketing efforts and learn how to position and align your business to thrive in the coming years. Register now for this training, which will take place on June 14, 16, 21, & 23.
TIA Marketplace is a destination dedicated to facilitating member access to innovative technology, products, and valuable services. Look for informative videos, read the latest Marketplace Digest article, request a demo and follow participating Associate Member partners on social media who help support 3PL Member business needs.Contact Wendy Emerson at emerson@tianet.org for additional information.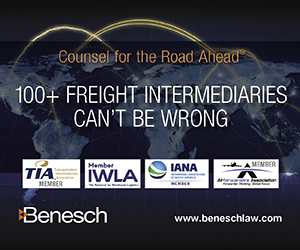 Make plans to join fellow TIA Members in helping shape the future of the industry in the nation's capital at the 2022 TIA 3PL Policy Forum September 19-21, 2022. This is your opportunity to help shape the future of the 3PL industry. Register now!
TIA 2023 Capital Ideas Conference & Exhibition booths are available! After the record-breaking 2022 conference, we anticipate booth space to sell out in 2023. As the industry's marquee annual event, this is a once-a-year opportunity for you to interact with hundreds of freighter brokerages from across North America.
APRIL 19-22, 2023
Lowes Royal Pacific Resort
ORLANDO, FLORIDA
Act now to reserve your booth in the TIA 2023 Capital Ideas Exhibition Hall. Click here for additional details or to view the exhibit hall floorplan.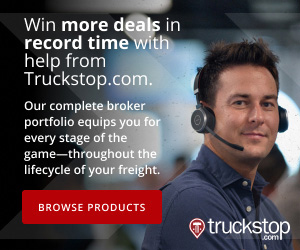 TIA Call to Action: TIA Members, as you know over the last year and a half we have been working diligently on your behalf to include DOT licensed property brokers in the C-TPAT program, a public/private partnership focused on hardening the supply chain. Department of Homeland Security's decision more than 10 years ago to exclude you from C-TPAT has cost you all countless business opportunities.
We have legislation to start to fix this. S.2322 in the Senate and H.R. 6826 in the House of Representatives will allow 10 TIA members to be included in this program through a pilot program. This starts the process of opening up C-TPAT to any 3PL who would like to join.
Use this link, with a pre-written note, to call on your elected leaders to co-sponsor and support S.2322 and H.R 6826.
The Transportation Intermediaries Association (TIA) released the following statement following the U.S. Senate's passage of TIA's priority legislation, S.2322, the "C-TPAT Pilot Program Act of 2021," the bill was approved with overwhelming bipartisan support and now goes to the House of Representatives for further action.
| | |
| --- | --- |
| | Now is your chance to register for TIA's Second Trimester 2022 CTB Online Course that opened on May 2. Take your 3PL career to the next level with the industry's highest professional designation, the Certified Transportation Broker (CTB). By earning your CTB, it shows you have the knowledge base, professional integrity, and professional commitment that elevates you above your industry peers–resulting in increased recognition. Note the online exam will be held August 20, 2022. Register now! |
The newest version of Marketing Transportation Brokerage Services (MTBS) is now available! Don't miss out on the updated content, videos, and interactive segments in this revamped course.

By investing a few hours of your time in this online self-study course, you can level-up your marketing efforts with the help of industry expert Dr. John Drea. Create a deeper understanding of the strategic marketing approaches needed to promote your 3PL.
If you have any questions, please contact the TIA Education Team at education@tianet.org.
The most recent 3PL Market Report reflects that we are now in the second consecutive quarter of slow growth in freight.
The report shows that for Q122, total revenue and invoice amount per shipment improved by 3.2% and 3.7%; however, total shipments declined .5% compared to Q421.
"The first quarter reveals that freight volumes are not achieving the dizzying heights of the last two years. However, it's important to note that volumes remain elevated, and the marketplace continues to be strong, said TIA President & CEO Anne Reinke. "TIA members continue to be well-positioned to handle the freight and help to unwind the persistent clogs in the supply chain." Reinke said.
Want access to the full Q122 3PL Market Report + the next three quarterly reports? Subscribe today and secure your access to the Q122 - Q422 reports!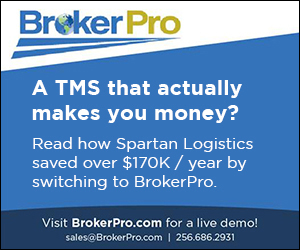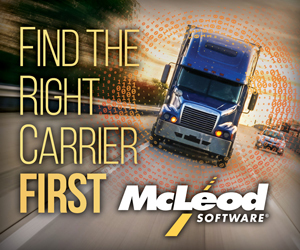 TIA's new Member Referral Program is designed to help grow TIA's membership and representation within the 3PL industry.

Each month, TIA will hold a drawing for rewards and prizes to those individuals who submitted completed referral forms for the previous month. We will also hold quarterly drawings for larger rewards and prizes, so keep the referrals coming to increase your chances of winning!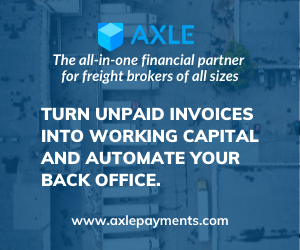 We have just updated the Member Resource Library with a new section devoted exclusively to whitepapers TIA has produced over the years. These resources are designed to help our members gain a better understanding of issues, trends, and developments in the industry as they navigate an increasingly crowded 3PL marketplace. The Member Resource Library also includes a collection of guidelines and frameworks, contracts, legal cases, and other resources to provide TIA Members with a knowledge bank for 3PL success.

You must be logged into the TIA website to access this library. Contact a member of TIA staff at
703.299.5700 if you need assistance.