Did You Know that the 2022 TIA 3PL Policy Forum is only 4 months away? Whether you are a seasoned veteran of the Policy Forum or a potential first-time attendee, join fellow TIA Members in helping shape the future of the industry in the nation's capital. Very few groups in Washington, D.C. rival the strong support that TIA receives from its members or hold as many personal meetings with the Members of Congress themselves. Registration is now open!
TIA Marketplace is a destination dedicated to facilitating member access to innovative technology, products, and valuable services. Look for informative videos, read the latest Marketplace Digest article, request a demo and follow participating Associate Member partners on social media who help support 3PL Member business needs.Contact Wendy Emerson at emerson@tianet.org for additional information.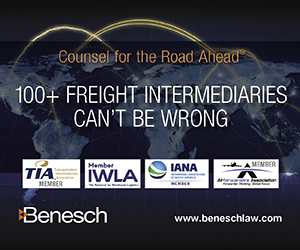 Make plans to join fellow TIA Members in helping shape the future of the industry in the nation's capital at the 2022 TIA 3PL Policy Forum September 20-21, 2022. This is your opportunity to help shape the future of the 3PL industry. Register now!
TIA 2023 Capital Ideas Conference & Exhibition booths are available! After the record-breaking 2022 conference, we anticipate booth space to sell out in 2023. As the industry's marquee annual event, this is a once-a-year opportunity for you to interact with hundreds of freighter brokerages from across North America.
APRIL 19-22, 2023
Lowes Royal Pacific Resort
ORLANDO, FLORIDA
Act now to reserve your booth in the TIA 2023 Capital Ideas Exhibition Hall. Click here for additional details or to view the exhibit hall floorplan.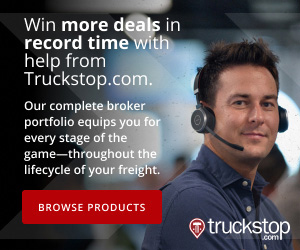 TIA Call to Action: TIA Members, as you know over the last year and a half we have been working diligently on your behalf to include DOT licensed property brokers in the C-TPAT program, a public/private partnership focused on hardening the supply chain. Department of Homeland Security's decision more than 10 years ago to exclude you from C-TPAT has cost you all countless business opportunities.
We have legislation to start to fix this. S.2322 in the Senate and H.R. 6826 in the House of Representatives will allow 10 TIA members to be included in this program through a pilot program. This starts the process of opening up C-TPAT to any 3PL who would like to join.
Use this link, with a pre-written note, to call on your elected leaders to co-sponsor and support S.2322 and H.R 6826.
TIA Member, Trinity Logistics will be testifying before Congress this week. The Subcommittee on International Trade, Customs, and Global Competitiveness under the Senate Finance Committee will be hosting this important hearing that will examining the status of the supply chain and the continued disruptions. Mr. Doug Potvin, Chief Financial Officer of Trinity Logistics will be testifying on behalf of Trinity Logistics at the hearing.
The hearing entitled, "Supply Chain Resiliency: Alleviating Backlogs and Strengthening Long-Term Security." The hearing comes at a time when an unprecedented number of shipping vessels continue to be backlogged waiting to unload at ports, gas prices continue to rise, and major products like baby formula face national shortages. Mr. Potvin offers 30 years of experience on this topic and there is no better expert to deliver these updates to lawmakers.
TIA Vice-President of Government Affairs Chris Burroughs said this at the hearing, "between a failed cross border vaccine mandate and our legislation on C-TPAT which is authored by the Chair and Ranking Member of the Subcommittee, the Members on this panel will get a rare insight from an industry leading 3PL in Trinity Logistics who is facing these issues head on."
If you wish to watch the hearing, please click here on Wednesday, May 25th at 3:00 PM EST.
| | |
| --- | --- |
| | Now is your chance to register for TIA's Second Trimester 2022 CTB Online Course that opened on May 2. Take your 3PL career to the next level with the industry's highest professional designation, the Certified Transportation Broker (CTB). By earning your CTB, it shows you have the knowledge base, professional integrity, and professional commitment that elevates you above your industry peers–resulting in increased recognition. Note the online exam will be held August 20, 2022. Register now! |
| | |
| --- | --- |
| | Employee onboarding can be challenging, costly, and time-consuming, but the New Employee Orientation Course from Transportation Intermediaries Association eases the burden providing an overview of rules/regulations, business ethics, how to sell, and more! |
| | |
| --- | --- |
| | The meaning of ethics can be hard to pin down and harder still to define with precision. Developed by Dr. John Drea, TIA's Ethics in Transportation Brokerage Course is the only course focused specifically on current ethical issues impacting 3PLs. |
The most recent 3PL Market Report reflects that we are now in the second consecutive quarter of slow growth in freight.
The report shows that for Q122, total revenue and invoice amount per shipment improved by 3.2% and 3.7%; however, total shipments declined .5% compared to Q421.
"The first quarter reveals that freight volumes are not achieving the dizzying heights of the last two years. However, it's important to note that volumes remain elevated, and the marketplace continues to be strong, said TIA President & CEO Anne Reinke. "TIA members continue to be well-positioned to handle the freight and help to unwind the persistent clogs in the supply chain." Reinke said.
Want access to the full Q122 3PL Market Report + the next three quarterly reports? Subscribe today and secure your access to the Q122 - Q422 reports!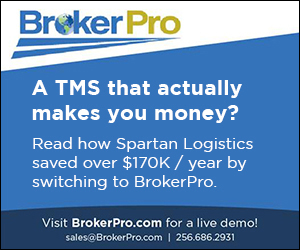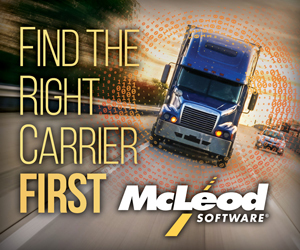 TIA's new Member Referral Program is designed to help grow TIA's membership and representation within the 3PL industry.

Each month, TIA will hold a drawing for rewards and prizes to those individuals who submitted completed referral forms for the previous month. We will also hold quarterly drawings for larger rewards and prizes, so keep the referrals coming to increase your chances of winning!
We have just updated the Member Resource Library with a new section devoted exclusively to whitepapers TIA has produced over the years. These resources are designed to help our members gain a better understanding of issues, trends, and developments in the industry as they navigate an increasingly crowded 3PL marketplace. The Member Resource Library also includes a collection of guidelines and frameworks, contracts, legal cases, and other resources to provide TIA Members with a knowledge bank for 3PL success.

You must be logged into the TIA website to access this library. Contact a member of TIA staff at
703.299.5700 if you need assistance.