Did You Know that we are currently accepting nominations for the 2022 Distinguished Woman in Logistics Award (DWLA)? Presented by the Women In Trucking Association, the DWLA recognizes outstanding women for their achievements and leadership in logistics. Sponsored by Truckstop.com and TIA, the award is open to high-performing women in any field related to logistics, including supply chain management, third-party logistics, and trucking. The finalists and winner will be announced live at the TIA 2022 Capital Ideas Conference & Exhibition, taking place April 6-9 in San Diego. Submit nominations today.
Thank you to all members who have renewed for 2022! If your company has not renewed its membership yet, you can renew today by logging into the TIA website and completing your payment online, by calling us at 703.299.5700, or by mailing a check along with the renewal invoice sent to your office. Act now, as your membership expired on Dec. 31, 2021. QUESTIONS? Contact membership@tianet.org. Thank you for your continued support of TIA!
The TIA 3PL Market Report for Q321 is now available. We are now in the sixth quarter of the most substantial surge in goods consumption in recent history. By now, the boon has reached a plateau with reductions in Q321. Is this the inevitable fallback from this unsustainable boon or just a pause? Want access to the full TIA 3PL Market Report for Q321 + the next three quarterly reports? Subscribe today and secure your access to the Q321-Q222 reports!
The cornerstone of the TIA 2022 Capital Ideas Conference & Exhibition is providing attendees with a myriad of unique and varied networking opportunities over the course of three-plus days, where lifelong friendships and long-term partnerships are forged.
Join over 1,200 freight brokers from across North America at the industry's flagship event, featuring nightly receptions, luncheons, a golf outing, and other opportunities for attendees to connect with their 3PL peers after nearly two years of virtual interactions over Zoom.
Register now—early bird pricing is currently available. We look forward to seeing you April 6-9 in San Diego.
POWERED BY: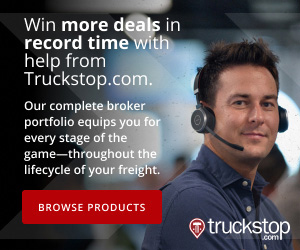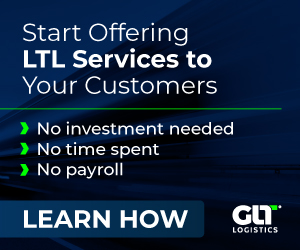 | | |
| --- | --- |
| | Employee onboarding can be challenging, costly, and time-consuming, but the New Employee Orientation Course from Transportation Intermediaries Association eases the burden providing an overview of rules/regulations, business ethics, how to sell, and more! |
| | |
| --- | --- |
| | The Temperature Control Transport Course is geared toward individuals looking to understand the critical issues and concepts involved in transferring perishable loads. The course covers important topics such as industry characteristics, heat and trailer conditions, impact of packaging, loading of perishable products and inspections. |
| | |
| --- | --- |
| | TIA Members have grown their businesses from small start-ups to mulit-billion-dollar companies. These are the men and women who invented the 3PL industry and are the ones who wrote this Independent Contractor Course. Take advantage of their 30+ years of 3PL experience and knowledge. Register today! |
Beth Carroll and her team at the Prosperio Group are collecting data for the 2021 Compensation Survey. Participants who provide their compensation data will receive three-months of complimentary access to the online report. During these unprecedented times, it is more vital to know what other companies are paying or you could lose your top talent or be left behind in your recruiting efforts. Please Note: We have moved to an all-digital format for the Compensation Survey and will no longer produce printed versions. What you need to do to participate:
Download the excel pay file.
Complete pay file and return to measureup@prosperiogroup.com
Register your company at measure-up.net.
As always, we adhere to all DOJ rules in regard to compensation surveys. The more participation we have the more valuable the tool is for everyone. If you have any questions, please reach out to me at beth.carroll@prosperiogroup.com or 815-302-1030.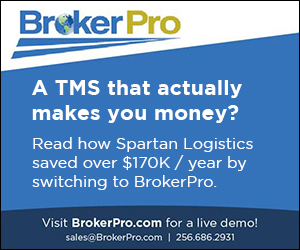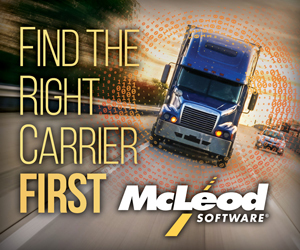 TIA's new Member Referral Program is designed to help grow TIA's membership and representation within the 3PL industry.

Each month, TIA will hold a drawing for rewards and prizes to those individuals who submitted completed referral forms for the previous month. We will also hold quarterly drawings for larger rewards and prizes, so keep the referrals coming to increase your chances of winning!
We have just updated the Member Resource Library with a new section devoted exclusively to whitepapers TIA has produced over the years. These resources are designed to help our members gain a better understanding of issues, trends, and developments in the industry as they navigate an increasingly crowded 3PL marketplace. The Member Resource Library also includes a collection of guidelines and frameworks, contracts, legal cases, and other resources to provide TIA Members with a knowledge bank for 3PL success.

You must be logged into the TIA website to access this library. Contact a member of TIA staff at
703.299.5700 if you need assistance.