Did You Know that Women In Trucking Association, Truckstop.com, and TIA are currently seeking nominations for the 2022 Distinguished Woman in Logistics Award (DWLA), which recognizes high-performing women in any field related to logistics, including supply chain management, 3PL, and trucking? Awarded to an outstanding woman for their achievements, contributions, and leadership in logistics, the winner of the 2022 DWLA will be announced on Friday, April 8 during the TIA 2022 Capital Ideas Conference & Exhibition in San Diego. Nominations are due February 10, 2022.
Angela Eliacostas—AGT Global Logistics (2021)
Sue Spero—Carrier Services of Tennessee (2020)
Judy McReynolds—ArcBest (2019)
Thank you to all members who have renewed for 2022! If your company has not renewed its membership yet, you can renew today by logging into the TIA website and completing your payment online, by calling us at 703.299.5700, or by mailing a check along with the renewal invoice sent to your office. Act now, as your membership will expire on Dec. 31, 2021. QUESTIONS? Contact membership@tianet.org. Thank you for your continued support of TIA!
The TIA 3PL Market Report for Q321 is now available. We are now in the sixth quarter of the most substantial surge in goods consumption in recent history. By now, the boon has reached a plateau with reductions in Q321. Is this the inevitable fallback from this unsustainable boon or just a pause? Want access to the full TIA 3PL Market Report for Q321 + the next three quarterly reports? Subscribe today and secure your access to the Q321-Q222 reports!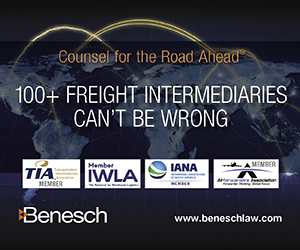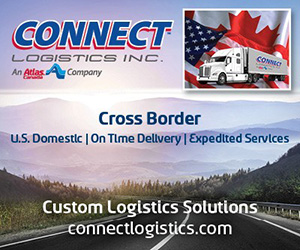 Connect with over 1,200 of your 3PL peers at varied and unique networking events across each day at the TIA 2022 Capital Ideas Conference & Exhibition, taking place April 6-9 in San Diego. From a pre-conference golf outing and nightly receptions to exclusive networking luncheons and built-in breaks throughout each day, the industry's marquee annual event is designed specifically for freight brokers of all sizes to learn, share, grow, and connect—personally and professionally. Register now to receive early bird pricing.
Please tell your Senators to support S. 2322, the "C-TPAT Pilot Program Act of 2021" on the Senate floor. TIA is proud to announce that S.2322 was approved by the Committee with unanimous support. There continues to be no opposition to the legislation.
Use this link to contact your Senator today!
| | |
| --- | --- |
| | TIA Members have grown their businesses from small start-ups to mulit-billion-dollar companies. These are the men and women who invented the 3PL industry and are the ones who wrote this Independent Contractor Course. Take advantage of their 30+ years of 3PL experience and knowledge. Register today! |
| | |
| --- | --- |
| | Less-Than-Truckload (LTL) have you stumped? TIA's LTL course has you covered. Developed by leading transportation & freight brokerage professionals with extensive LTL experience, this online, on-demand course consists of four (4) modules and final exam. Register today! |
| | |
| --- | --- |
| | A broker's Introduction to Intermodal Transportation was jointly developed by several of TIA's railroad associate members and provides a general overview of the intermodal mode. This course is perfect for transportation and freight brokerage professionals looking to expand into intermodal services. |
If you have any questions, please contact the TIA Education Team at education@tianet.org.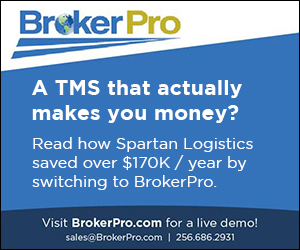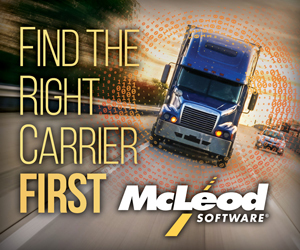 TIA's new Member Referral Program is designed to help grow TIA's membership and representation within the 3PL industry.

Each month, TIA will hold a drawing for rewards and prizes to those individuals who submitted completed referral forms for the previous month. We will also hold quarterly drawings for larger rewards and prizes, so keep the referrals coming to increase your chances of winning!
We have just updated the Member Resource Library with a new section devoted exclusively to whitepapers TIA has produced over the years. These resources are designed to help our members gain a better understanding of issues, trends, and developments in the industry as they navigate an increasingly crowded 3PL marketplace. The Member Resource Library also includes a collection of guidelines and frameworks, contracts, legal cases, and other resources to provide TIA Members with a knowledge bank for 3PL success.

You must be logged into the TIA website to access this library. Contact a member of TIA staff at
703.299.5700 if you need assistance.