Did You Know that there is still time to enroll in the TIA Leadership Academy's Fall 2021 Cohort? The TIA Leadership Academy is an Executive MBA-style program that includes three, three-day classroom sessions over the course of five months held at TIA Headquarters in Alexandria, VA. In addition to the in-person sessions—lead by industry-leading subject matter experts—the TIA Leadership Academy also includes online distance learning in each subject area coupled with hands-on practical applications. Don't just take our word for it, though. See what members of the TIA Leadership Academy Beta Cohort have to say about the program and how it has positioned them for continued growth and success—while also building a close-knit peer network they intend to lean on for years to come. Space is limited to just 15 participants in each cohort, so act now to ensure your spot!
Attention TIA Watchdog users: We are seeking feedback on your carrier vetting strategies and needs and would be grateful if you took a few minutes to complete a brief survey about TIA Watchdog and how your brokerage utilizes the platform. Your feedback will be instrumental in helping us maintain the platform and develop solutions that address your opportunities and challenges. Thank you in advance for participating!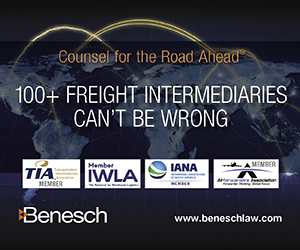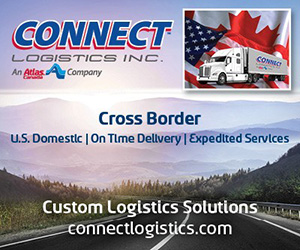 We are just one month away from the 2021 TIA 3PL Policy Forum. We are excited to bring back this significant in-person event, where TIA Members from across the United States travel to Washington, D.C., to lobby on behalf of their business, TIA and the 3PL industry. The 2021 Policy Forum allows TIA Members to partake in the legislative process and advocate on critical issues that directly impact how our Members do business. This year, one of the key issues will be the U.S. Customs and Border Protection's (CBP) Customs-Trade Partnership Against Terrorism (C-TPAT) Program.
This is your Association, and we need your voice! Please register today to join us in Washington, D.C., on September 28-29.
With the onset of the COVID-19 pandemic in early 2020, we have continued to see a shift in the supply and demand of carrier capacity across markets, resulting in rising market rates as brokers struggle to find the carriers needed to transport goods across modes. The industry has experienced significant disruptions to supply chains. We have also seen a growing backlog of ships and containers waiting to be unloaded in ports up and down both coasts. During the 3PLXTEND Opening Session, moderated by TIA Board Chair Mike Riccio, CTB, our panel of experts will discuss how freight brokers can leverage technology to better understand ongoing carrier capacity volatility, including utilizing technology platforms that can track and report on capacity in real time. Register today!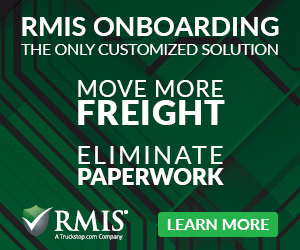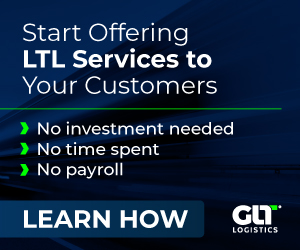 It is time to reserve your booth for the TIA 2022 Capital Ideas Conference & Exhibition taking place April 6-9, 2022, at the San Diego Marriott Marquis Marina. This is your opportunity to exclusively connect with the TIA community. Questions? Contact meetings@tianet.org.
| | |
| --- | --- |
| | TIA is excited to announce the relaunch of the TIA Leadership Academy, an Executive MBA-style program that offers the latest methods and strategies for students, offering a thorough and efficient understanding of all facets of running a successful transportation brokerage. Visit us online to learn more and view interviews with recent Cohort Participants Mark Fiorini (Westgate Global Logistics), Sheila Weatherly (Knichel Logistics), and Ryan Griffiths (FedEx Custom Critical) about why YOU should enroll today! |
The newest version of Marketing Transportation Brokerage Services (MTBS) is now available! Don't miss out on the updated content, videos, and interactive segments in this revamped course.

By investing a few hours of your time in this online self-study course, you can level-up your marketing efforts with the help of industry expert Dr. John Drea. Create a deeper understanding of the strategic marketing approaches needed to promote your 3PL.
If you have any questions, please contact the TIA Education Team at education@tianet.org.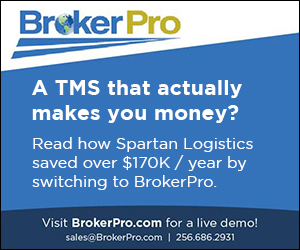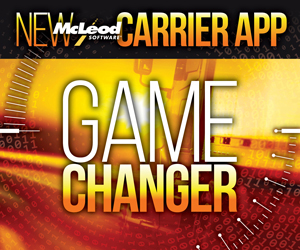 TIA's new Member Referral Program is designed to help grow TIA's membership and representation within the 3PL industry.

Each month, TIA will hold a drawing for rewards and prizes to those individuals who submitted completed referral forms for the previous month. We will also hold quarterly drawings for larger rewards and prizes, so keep the referrals coming to increase your chances of winning!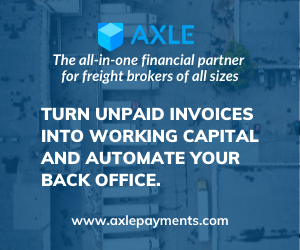 We have just updated the Member Resource Library with a new section devoted exclusively to whitepapers TIA has produced over the years. These resources are designed to help our members gain a better understanding of issues, trends, and developments in the industry as they navigate an increasingly crowded 3PL marketplace. The Member Resource Library also includes a collection of guidelines and frameworks, contracts, legal cases, and other resources to provide TIA Members with a knowledge bank for 3PL success.

You must be logged into the TIA website to access this library. Contact a member of TIA staff at
703.299.5700 if you need assistance.