Did You Know that TIA just launched a new online program focused on providing small brokerages with the training and guidance needed to grow and scale their business? The Small Broker Coaching Program provides participants with 3PL professional coaching services from industry-leading trainers Ben Kowalski and Nate Cross of Freight360, and #TheFreightCoach Chris Jolly, and covers everything from lead generation and financial management to negotiation tactics, motivation, and accountability for long-term growth, structure and planning, and more. Learn more or enroll today!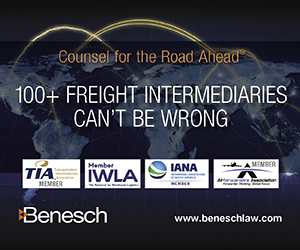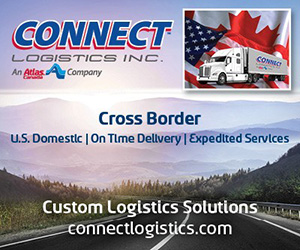 Time is running out to register for the TIA Policy Forum Members-Only event, September 28-29, 2021. We would love to have you join us, so what are you waiting for, register today! Once registered, you'll receive the hotel reservation link for the JW Marriott, Washington, DC. We have a special room rate for our attendees, but rooms are filling up quickly so be sure to register on or before August 28, 2021 to ensure your spot in the room block.
Technology, Science & Selling: Forecasting the Future of the 3PL Sales Environment
Artificial intelligence, BOTS, data analytics, cloud computing, social media, software specialization, and outsourced operations teams are now the norm in the 3PL world. However, what happens when these tools are coupled with scientific behavior research in the sales realm? This session, presented by Dr. Jim Kenny, will discuss how the convergence of technology and behavioral science are completely reshaping the professional sales process, salesforce design, training, coaching, recruiting, and sales management. Register today!
It is time to reserve your booth for the TIA 2022 Capital Ideas Conference & Exhibition taking place April 6-9, 2022, at the San Diego Marriott Marquis Marina. This is your opportunity to exclusively connect with the TIA community. Questions? Contact meetings@tianet.org.
TIA is seeking to better understand the financial impacts of double-brokering on the 3PL industry and specifically, TIA Members.
TIA uses the term "double brokering" in the sense of illegal brokerage activities. For example, a TIA Member hires a motor carrier to haul their customers' freight; unbeknownst to the TIA Member, the load is then re-brokered or "double brokered" to another carrier. The carrier could have brokerage authority or not, but the contract clearly stated that the relationship was that of a broker and a carrier.
Any information you provide will directly contribute to the advocacy efforts of the TIA Government Affairs Team as we work toward ending this unlawful brokerage activity within the industry. All responses are anonymous and confidential. If double-brokering is an issue affecting your business, please take this brief survey.
Thank you for your time and support!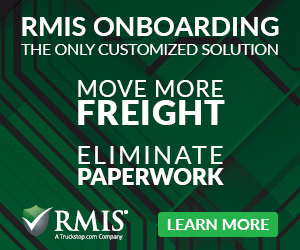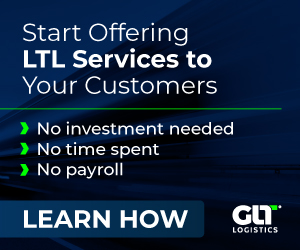 | | |
| --- | --- |
| | Employee onboarding can be challenging, costly, and time-consuming, but the New Employee Orientation Course from Transportation Intermediaries Association eases the burden, providing an overview of rules/regulations, business ethics, how to sell and more! |
| | |
| --- | --- |
| | A broker's Introduction to Intermodal Transportation was jointly developed by several of TIA's railroad associate members and provides a general overview of the intermodal mode. This course is perfect for transportation and freight brokerage professionals looking to expand into intermodal services. |
If you have any questions, please contact the TIA Education Team at education@tianet.org.
We have just updated the Member Resource Library, with a new section devoted exclusively to whitepapers TIA has produced over the years. These resources are designed to help our members gain a better understanding of issues, trends, and developments in the industry as they navigate an increasingly crowded 3PL marketplace. The Member Resource Library also includes a collection of guidelines and frameworks, contracts, legal cases, and other resources to provide TIA Members with a knowledge bank for 3PL success.

You must be logged into the TIA website to access this library. Contact a member of TIA staff at
703.299.5700 if you need assistance.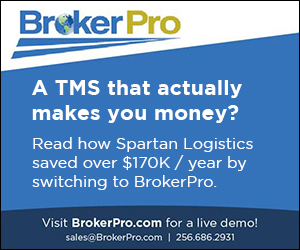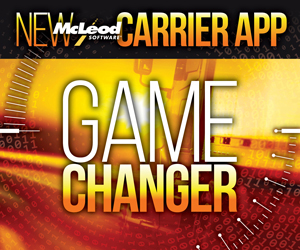 TIA's new Member Referral Program is designed to help grow TIA's membership and representation within the 3PL industry.

Each month, TIA will hold a drawing for rewards and prizes to those individuals who submitted completed referral forms for the previous month. We will also hold quarterly drawings for larger rewards and prizes, so keep the referrals coming to increase your chances of winning!
Are you still dealing with cabin fever? Ready to book an upcoming trip or getting ready for back to school? The Transportation Intermediaries Association (TIA) has two new premier global medical transport and crisis response programs through MedJet.