Did You Know that registration for the 2021 TIA 3PL Policy Forum is now open? Join us September 28-29 in Washington, D.C. for TIA's first in-person event in nearly two years, as we come together for two days of advocacy on Capitol Hill in support of TIA Members and their businesses. Whether you are a 3PL Policy Forum veteran or a potential first-time attendee, this is your opportunity to learn more about key legislative issues impacting 3PLs, meet directly with Members of Congress and their staff, and attend exclusive networking events with industry peers. Register now for this members-only event!
Join fellow TIA Members in helping shape the future of the industry in the nation's capital at the 2021 TIA 3PL Policy Forum September 28-29, 2021. This is your opportunity to help shape the future of the 3PL industry featuring in-person and virtual registration options. Make sure to register today!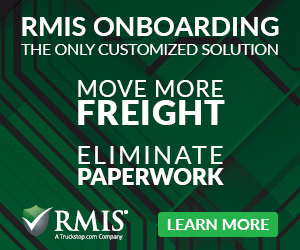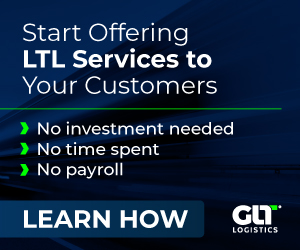 Now is the perfect time to visit your TIA profile to ensure we have the right information about your company. Your member profile is connected to TIA's Membership Directory & Resource Guide and our Online Directory and Buyers' Guide. An up-to-date member profile helps others find your company more easily.
As part of our efforts during TIA Member Appreciation Month, we want to take this opportunity to thank our Associate Members, those providing 3PLs with the industry-leading services and solutions they rely on to grow their brokerages. Representing nearly 10% of TIA's overall membership, Associate Members play a vital role in supporting TIA and its efforts to serve 3PLs of all sizes. THANK YOU for your membership, and we look forward to working together in the years to come as we grow this influence of our incredible industry!
We also want to recognize our Director's Circle members, those Associate Members who have made additional financial and other commitments to the Association and serve on the TIA Board of Directors. Members of the TIA Director's Circle are instrumental to the further advancement and development of TIA and play a crucial role in supporting the ongoing educational, advocacy, and professional development initiatives of the Association.
2021 TIA Director's Circle Members: Avalon Risk Management | DAT | Descartes Systems (USA,) LLC | Lean Solutions Group | McLeod Software | Roanoke Insurance Group | Trimble, Inc. | TriumphPay | Trucker Tools LLC | Truckstop.com
Don't miss the last chance to register for our latest Virtual Instructor-Led Training (VILT), Strategy, Execution & Measurement: Marketing Freight Brokerage Services in 2021.

The past year has seen several disrupting forces—from COVID-19 to technological advancements and legislation—that have created chaos in the marketplace. With chaos, however, comes opportunity, and this is your opportunity to evaluate your current marketing efforts and learn how to position and align your business to thrive in the coming years.

This four-day virtual instructor-led training is presented by John Drea, DBA, Professor of Business at Illinois College, and the creator of TIA's Marketing Transportation Brokerage Services online course.

DATES: June 15, 17, 22 & 24 at 2:00 PM ET
| | |
| --- | --- |
| | Financial management can be a challenge for any company, big or small. With the TIA Finance 101 course, you'll be able to define key financial terms to provide information on financial matters, understand the importance of credit, receivables, payables, gross and net sales, methods of payment, non-payment, debt, and effective expense management to the successful operations of a transportation brokerage, and share tips and processes to provide insight on what to review when establishing a new account, managing an existing account, approving customers for credit, collecting due or overdue payments, and maximizing cash flow. |
If you have any questions, please contact the TIA Education Team at education@tianet.org.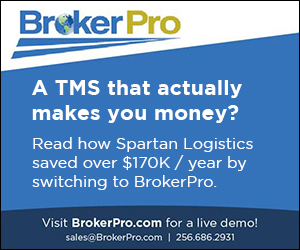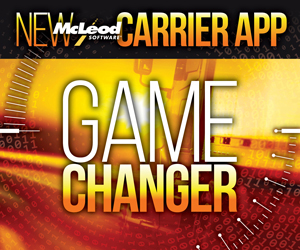 TIA's new Member Referral Program is designed to help grow TIA's membership and representation within the 3PL industry.

Each month, TIA will hold a drawing for rewards and prizes to those individuals who submitted completed referral forms for the previous month. We will also hold quarterly drawings for larger rewards and prizes, so keep the referrals coming to increase your chances of winning!
We have just updated the Member Resource Library, with a new section devoted exclusively to whitepapers that TIA has produced over the years. These resources are designed to help our members gain a better understanding of issues, trends, and developments in the industry as they navigate an increasingly crowded 3PL marketplace. The Member Resource Library also includes a collection guidelines and frameworks, contracts, legal cases, and other resources to provide TIA Members with a knowledge bank for 3PL success.

You must be logged into the TIA website to access this library. Contact a member of TIA staff at
703.299.5700 if you need assistance.