Did You Know that as part of our Member Appreciation Month campaign, TIA Members can enter to win a chance to attend an exclusive virtual luncheon with TIA's Executive Leadership team? This is your opportunity to meet directly with TIA President & CEO Anne Reinke, Board Chairman Mike Riccio, CTB, and other key members of TIA leadership to ask questions, provide suggestions, or just get to know them better. Visit us online for details or to enter for your chance to win!
Join fellow TIA Members in helping shape the future of the industry in the nation's capital at the 2021 TIA 3PL Policy Forum September 28-29, 2021. This is your opportunity to help shape the future of the 3PL industry featuring in-person and virtual registration options. Make sure to register today!
Now is the perfect time to visit your TIA profile to ensure we have the right information about your company. Your member profile is connected to TIA's Membership Directory & Resource Guide and our Online Directory and Buyers' Guide. An up-to-date member profile helps others find your company more easily.
The House Transportation & Infrastructure Committee led by Chairman Peter DeFazio (D-4th/OR) released the INVEST Act on Friday, which is the surface transportation re-authorization bill. There are several provisions included in the legislation that TIA staff are keeping a close eye on that could potentially impact our members. TIA has scored a major victory by having language included in the base text that requires the Department of Transportation to issue guidance to clarify the definition and roles of brokers and bona fide agents.
The Federal Maritime Commission (FMC) is now accepting applications for its newly created National Shipper Advisory Committee. This new advisory group opens for applications just days after TIA's Airfreight and International Conference Committee met with Commissioner Carl Bentzel, who spoke about his role in the Federal Government, what issues are facing the supply chain and answered questions directly from TIA members.
| | |
| --- | --- |
| | TIA's Second Trimester 2021 CTB Online Course is open now! Take your 3PL career to the next level with the industry's highest professional designation, the Certified Transportation Broker (CTB). By earning your CTB, it shows that you have the knowledge base, professional integrity, and professional commitment that elevates you above your industry peers–resulting in increased recognition. Note the online exam will be held August 21, 2021. Register now! |
Join TIA beginning Tuesday, June 15 for our latest Virtual Instructor-Led Training (VILT), Strategy, Execution & Measurement: Marketing Freight Brokerage Services in 2021.

The past year has seen several disrupting forces—from COVID-19 to technological advancements and legislation—that have created chaos in the marketplace. With chaos, however, comes opportunity, and this is your opportunity to evaluate your current marketing efforts and learn how to position and align your business to thrive in the coming years.

This four-day virtual instructor-led training is presented by John Drea, DBA, Professor of Business at Illinois College, and the creator of TIA's Marketing Transportation Brokerage Services online course.

DATES: June 15, 17, 22 & 24 at 2:00 PM ET
| | |
| --- | --- |
| | TIA is excited to announce the relaunch of the TIA Leadership Academy, an Executive MBA-style program that offers the latest methods and strategies for students, offering a thorough and efficient understanding of all facets of running a successful transportation brokerage. Visit us online to learn more and view interviews with recent Cohort Participants Mark Fiorini (Westgate Global Logistics), Sheila Weatherly (Knichel Logistics), and Ryan Griffiths (FedEx Custom Critical) about why YOU should enroll today! |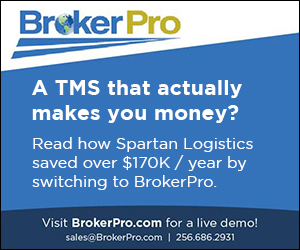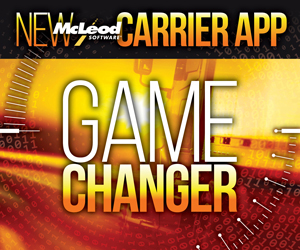 TIA's new Member Referral Program is designed to help grow TIA's membership and representation within the 3PL industry.

Each month, TIA will hold a drawing for rewards and prizes to those individuals who submitted completed referral forms for the previous month. We will also hold quarterly drawings for larger rewards and prizes, so keep the referrals coming to increase your chances of winning!
The Member Resource Library is a collection of guidelines and frameworks, contracts, legal cases, and other resources to provide TIA Members with a knowledge bank for 3PL success. Be sure to check out the latest additions to the library, including the recently updated Carrier Selection Framework and Framework to Combat Fraud.

You must be logged into the TIA website to access this library. Contact a member of TIA staff at
703.299.5700 if you need assistance.