Did You Know that TIA is relaunching the TIA Leadership Academy, an Executive MBA-style program that offers the latest methods and strategies for students, offering a thorough and efficient understanding of all facets of running a successful transportation brokerage? Visit us online to learn more and view interviews with recent Cohort Participants Mark Fiorini (Westgate Global Logistics), Sheila Weatherly (Knichel Logistics), and Ryan Griffiths (FedEx Custom Critical) about why YOU should enroll today!
Now is the perfect time to visit your TIA profile to ensure we have the right information about your company. Your member profile is connected to TIA's Membership Directory & Resource Guide and our Online Directory and Buyers' Guide. An up-to-date member profile helps others find your company more easily.
The COVID-19 global pandemic has arguably changed our lives forever. Please join us on this important panel to hear directly from shippers on the lessons learned from the pandemic. What has changed in terms of communications, relationships, access to capacity, and the tools they utilized with brokers that helped them through the pandemic.
Join us at the TIA 2021 Capital Ideas Conference for Shippers Panel: Lessons Learned from COVID on May 13 at 11:00 AM ET as presenters talk about the way this global pandemic has impacted the supply chain. Register today!
Please take a few minutes to review the list of TIA Member Candidates for May. If you have any information as to why a candidate should not be accepted into membership, please contact TIA immediately. Opposition or inquiries must be submitted in writing. A copy of the inquiry will be sent to the Candidate.
If you have any questions or objections, please contact by email at membership@tianet.org or call 703.299.5700.
We have heard from many members about states assessing taxes on transactions within those states based on 1099s issued to carriers within those states. Upon review, our attorneys have reported the following:
Today we are excited to announce the rollout of our top priority legislation, H.R. 3042, the "Motor Carrier Safety Standard Selection Act." This legislation will stop the confusion when it comes to selecting a carrier and increase safety on our highways. Thank you for all your support in this process.
We are asking all Members to reach out to their Member of Congress today to urge them to support H.R. 3042. Please use this link and contact you Member of Congress today!
Please see TIA's Letter of Support here!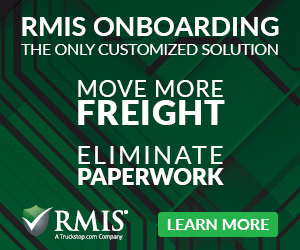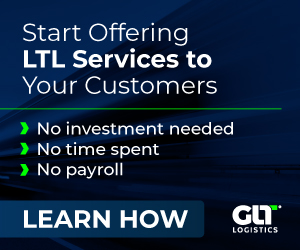 | | |
| --- | --- |
| | Employee onboarding can be challenging + costly + time-consuming, but the New Employee Orientation Course from Transportation Intermediaries Association eases the burden, providing an overview of rules/regulations, business ethics, how to sell and more! |
| | |
| --- | --- |
| | Financial management can be a challenge for any company, big or small. With the TIA Finance 101 course, you'll be able to define key financial terms to provide information on financial matters, understand the importance of credit, receivables, payables, gross and net sales, methods of payment, non-payment, debt, and effective expense management to the successful operations of a transportation brokerage, and share tips and processes to provide insight on what to review when establishing a new account, managing an existing account, approving customers for credit, collecting due or overdue payments, and maximizing cash flow. |
If you have any questions, please contact the TIA Education Team at education@tianet.org.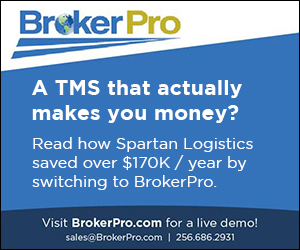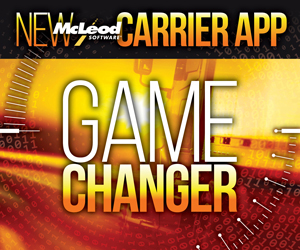 TIA's new Member Referral Program is designed to help grow TIA's membership and representation within the 3PL industry.

Each month, TIA will hold a drawing for rewards and prizes to those individuals who submitted completed referral forms for the previous month. We will also hold quarterly drawings for larger rewards and prizes, so keep the referrals coming to increase your chances of winning!
The Member Resource Library is a collection of guidelines and frameworks, contracts, legal cases, and other resources to provide TIA Members with a knowledge bank for 3PL success. Be sure to check out the latest additions to the library, including the recently updated Carrier Selection Framework and Framework to Combat Fraud.

You must be logged into the TIA website to access this library. Contact a member of TIA staff at
703.299.5700 if you need assistance.
TIA is proud to serve our members by making available a BOC-3 Process Service Program through Logistec/TTS.
Logistec/TTS has been an FMCSA registered Process Service Agency since 1993 and know the ins-and-outs of the licensing and permitting business better than anyone, anywhere.
The FMCSA requires all transportation companies (motor carriers, brokers, and freight forwarders) to have a BOC-3 Process Service on file. The BOC-3 filing designates a transportation company's process service agent on record for every state in which they operate or have contracts. Not having a valid BOC-3 on record with the FMCSA can jeopardize your authority to operate.
With more than 50,000 processed applications and 25+ years of industry experience, Logistec/TTS has designed a discounted program for TIA Members to support business success through their knowledgeable team of experts who'll help you navigate through cumbersome state and federal registration requirements and forms to obtain and maintain your operating authority.
We know you and other TIA members are looking for tools and support to help you meet today's business challenges. You can find the promotional flyer for TIA Members here. For additional information on this program, you can visit the TIA Member Advantage Page or contact info@tianet.org.