Did You Know that TIA's Q420 3PL Market Report is available now? The most recent report reflects that Q420 data covered the gamut of brokerage activity, with rail (intermodal) and ocean transport benefiting from a surge in imports as supply chains struggle to recover from shortages caused by the first-half of 2020 SARS-COV-2 lockdowns, reports TIA Chief Economist Noël Perry. Learn more or subscribe today!
Now is the perfect time to visit your TIA profile to ensure we have the right information about your company. Your member profile is connected to TIA's Membership Directory & Resource Guide and our Online Directory and Buyers' Guide. An up-to-date member profile helps others find your company more easily.
Less than 50 tickets remain for the TIAPAC 2021 Shotgun Raffle. Act now to get your ticket. Learn more about this incredible opportunity to support TIAPAC.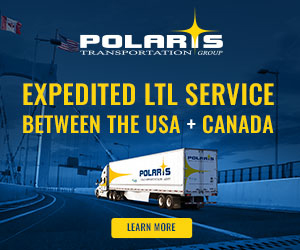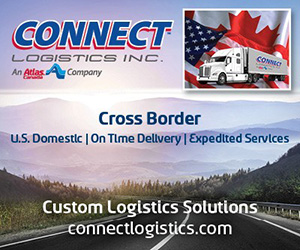 Digital Freight Management (DFM) is the latest hot tech trend for brokers and carriers. There are literally dozens of apps purporting to automate the highly manual process of finding trucks and matching them to loads. How do you evaluate these services, eliminate the pretenders, and validate those technology offerings that deliver proven automation, speed, data accuracy, and timeliness and convenience to the process?
Join us on May 12 at 1:15 PM ET during the TIA 2021 Capital Ideas Conference for our newly announced session "Separating the Wheat From the Chaff: How to Ensure Value From Digital Freight Management Apps" featuring Geoff Turner, CTB of Choptank Transport, Ben Schuchart of Schneider Logistics, Russ Felker of GlobalTranz and Prasad Gollapalli of Trucker Tools.
The TIA 2021 Capital Ideas Conference is the only event specifically designed for the brokerage-based 3PL industry. Registration is currently available for the event taking place May 11-13, 2021, exclusively online.
We have heard from many members about states assessing taxes on transactions within those states based on 1099s issued to carriers within those states. Upon review, our attorneys have reported the following:
Join TIA on March 24 at 2:00 PM ET for our latest Member Benefit Webinar, Reducing Leading Time Killers in Brokered Freight. In this sponsored webinar, the team from Transflo will provide attendees with an overview of how Transflo's Driver App plugs in seamlessly with the Velocity+ digital ecosystem. With the combined systems, you'll be able to: gain freight visibility, eliminating check calls; capture documents at the point of delivery; minimize contact and make life easy for drivers; stop waiting for documents, start billing instantly; eliminate indexing and save office staff hours; and run a leaner, more profitable operation (remotely if need be). Register now!
Join us beginning April 20 for a four-day session as we review some common freight broker compensation structures to examine how they are affected by external market economics in ways that are not always intended. We'll also review some simple changes to your existing compensation plans (whatever they are) that you can put into place quickly to reduce pay variations driven by non-performance-based factors while at the same time ensuring you are able to retain, motivate and reward your best talent (as always). Learn more or register now!
| | |
| --- | --- |
| | TIA's Second Trimester 2021 CTB Online Course opens on May 3! Take your 3PL career to the next level with the industry's highest professional designation, the Certified Transportation Broker (CTB). By earning your CTB, it shows that you have the knowledge base, professional integrity, and professional commitment that elevates you above your industry peers–resulting in increased recognition. Note the online exam will be held August 21, 2021. Register now! |
| | |
| --- | --- |
| | Financial management can be a challenge for any company, big or small. With the TIA Finance 101 course, you'll be able to define key financial terms to provide information on financial matters, understand the importance of credit, receivables, payables, gross and net sales, methods of payment, non-payment, debt, and effective expense management to the successful operations of a transportation brokerage, and share tips and processes to provide insight on what to review when establishing a new account, managing an existing account, approving customers for credit, collecting due or overdue payments, and maximizing cash flow. |
| | |
| --- | --- |
| | We're excited to announce the relaunch of the Partnership Selling in the Supply Chain (PSSC) online course, which has been completely revamped with all new content and videos. Designed to address the unique characteristics of selling in the 3PL industry, this online course combines a printed text with online assignments, study guides, videos and quizzes. With the PSSC Course from TIA, you'll become a relationships expert—and the first call carriers and shippers make. |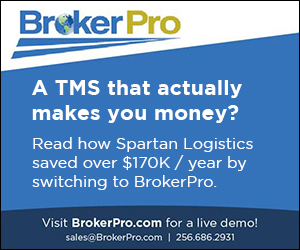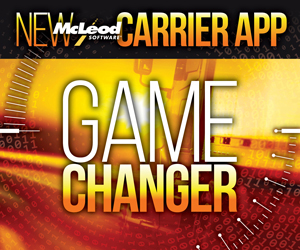 TIA's new Member Referral Program is designed to help grow TIA's membership and representation within the 3PL industry.

Each month, TIA will hold a drawing for rewards and prizes to those individuals who submitted completed referral forms for the previous month. We will also hold quarterly drawings for larger rewards and prizes, so keep the referrals coming to increase your chances of winning!
The Member Resource Library is a collection of guidelines and frameworks, contracts, legal cases, and other resources to provide TIA Members with a knowledge bank for 3PL success. Be sure to check out the latest additions to the library, including the recently updated Carrier Selection Framework and Framework to Combat Fraud.

You must be logged into the TIA website to access this library. Contact a member of TIA staff at
703.299.5700 if you need assistance.