Did You Know that the U.S. Senate is currently taking up a bill that could threaten the independent contractor model that much of the 3PL industry relies upon to operate? H.R. 842, the "PRO Act," is the most anti-business legislation of the 117th Congress, is essentially a shopping list for the labor unions, and is anti-worker flexibility, anti-business, and anti-independent contractors. Accordingly, we encourage all TIA Members to click here to contact their Senators today and tell them to "VOTE NO PRO."
Now is the perfect time to visit your TIA profile to ensure we have the right information about your company. Your member profile is connected to TIA's Membership Directory & Resource Guide and our Online Directory and Buyers' Guide. An up-to-date member profile helps others find your company more easily.
Less than 50 tickets remain for the TIAPAC 2021 Shotgun Raffle. Act now to get your ticket. Learn more about this incredible opportunity to support TIAPAC.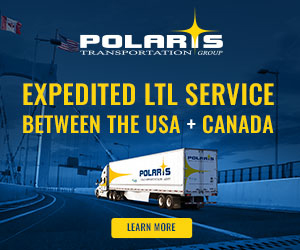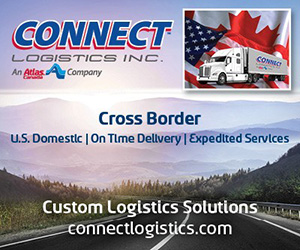 Join us on May 13 at 2:00 PM ET during the TIA 2021 Capital Ideas Conference for our closing keynote address "Leadership & Risk Management: Taking Command" with Admiral William H. McRaven, a retired U.S. Navy Four-Star Admiral and the individual credited with developing the plan and leading the mission that killed Osama bin Laden in 2011.
During his closing keynote address, sponsored by DAT, Admiral McRaven will discuss the keys to effective leadership honed over a nearly four-decade career in the United States Navy and then as Chancellor of the University of Texas System, overseeing 14 higher educational institutions throughout the state.
The TIA 2021 Capital Ideas Conference is the only event specifically designed for the brokerage-based 3PL industry. Registration is currently available for the event taking place May 11-13, 2021, exclusively online.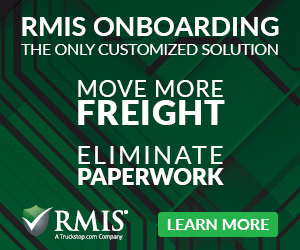 We have heard from many members about states assessing taxes on transactions within those states based on 1099s issued to carriers within those states. Upon review, our attorneys have reported the following:
On behalf of the more than 1,600 member companies of the Transportation Intermediaries Association (TIA), we are writing to express our support for broadening the Customs-Trade Partnership Against Terrorism (C-TPAT) program to include companies with a significant involvement in the international supply chain. Specifically, we would urge Customs and Border Protection (CBP) to expand the program's eligibility criteria to include Third-Party Logistics Providers (3PLs), which are Department of Transportation (DOT) licensed brokers and forwarders involved in cross border freight movement. Secondly, we respectfully ask that you review trucking companies that service U.S. ports and intermodal rail ramps but do not cross borders. These changes to the program are a top legislative and regulatory priority of ours and have been for many years as it puts our members at competitive disadvantage and creates a huge safety gap in the supply chain.
| | |
| --- | --- |
| | TIA's Second Trimester 2021 CTB Online Course opens on May 3! Take your 3PL career to the next level with the industry's highest professional designation, the Certified Transportation Broker (CTB). By earning your CTB, it shows that you have the knowledge base, professional integrity, and professional commitment that elevates you above your industry peers–resulting in increased recognition. Note the online exam will be held August 21, 2021. Register now! |
| | |
| --- | --- |
| | Employee onboarding can be challenging + costly + time-consuming, but the New Employee Orientation Course from Transportation Intermediaries Association eases the burden, providing an overview of rules/regulations, business ethics, how to sell and more! |
| | |
| --- | --- |
| | The meaning of ethics can be hard to pin down and harder still to define with precision. Developed by Dr. John Drea, TIA's Ethics in Transportation Brokerage Course is the only course focused specifically on current ethical issues impacting 3PLs. |
If you have any questions, please contact the TIA Education Team at education@tianet.org.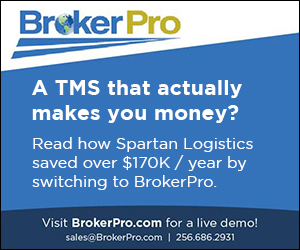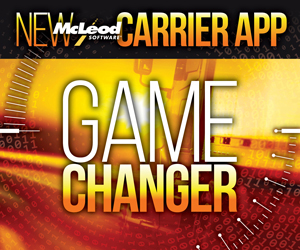 TIA's new Member Referral Program is designed to help grow TIA's membership and representation within the 3PL industry.

Each month, TIA will hold a drawing for rewards and prizes to those individuals who submitted completed referral forms for the previous month. We will also hold quarterly drawings for larger rewards and prizes, so keep the referrals coming to increase your chances of winning!
The Member Resource Library is a collection of guidelines and frameworks, contracts, legal cases, and other resources to provide TIA Members with a knowledge bank for 3PL success. Be sure to check out the latest additions to the library, including the recently updated Carrier Selection Framework and Framework to Combat Fraud.

You must be logged into the TIA website to access this library. Contact a member of TIA staff at
703.299.5700 if you need assistance.