Did You Know that #TheFreightCoach's Chris Jolly will be moderating the 2021 Carrier Panel LIVE at TIA 2021 Capital Ideas Conference? Join us May 11-13 for this incredible virtual event and hear from one of the industry's top coaches as he takes attendees on a deep dive into broker-carrier interactions to find out what carriers look for from brokers, and how 3PLs can build beneficial and lasting relationships with their carrier partners. Learn more or register now!
Please note that this is the last call to renew your TIA Membership for 2021. Members who do not renew by March 1, 2021 will have their memberships suspended and access to member-only benefits and resources—including TIA Watchdog—will be terminated. Click here or call 703.299.5700 today to renew!
Now is the perfect time to visit your TIA profile to make sure we have the right information about your company. Your member profile is connected to TIA's Membership Directory & Resource Guide and our Online Directory and Buyers' Guide. An up-to-date member profile helps others find your company more easily.
Less than 80 tickets remain for the TIAPAC 2021 Shotgun Raffle. Act now to get your ticket. Learn more about this incredible opportunity to support TIAPAC.
Join your friends and colleagues for an in-depth look at today's issues confronting the 3PL industry at the TIA 2021 Capital Ideas Conference, delivered virtually May 11-13, 2021!
As brokers, we always speak about how important carrier partnerships are, but have you sat down with them and discussed what they need? During this LIVE session, #TheFreightCoach's Chris Jolly will be asking the tough questions to find out what carriers look for in relationships with brokers that grow into long-term mutually beneficial partnerships.
Taking place May 11-13, the TIA 2021 Capital Ideas Conference will include 20+ hours of virtual content across three days, featuring keynotes, general sessions, panel sessions, learning labs and networking opportunities. Additionally, all attendees will have on-demand access to all sessions for one year after the event. REGISTER NOW!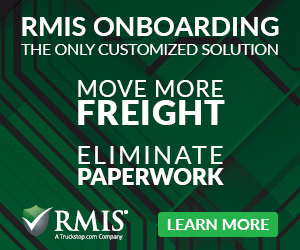 We have heard from many members about states assessing taxes on transactions within those states based on 1099s issued to carriers within those states. Upon review, our attorneys have reported the following:
| | |
| --- | --- |
| | Employee onboarding can be challenging + costly + time-consuming, but the New Employee Orientation Course from Transportation Intermediaries Association eases the burden, providing an overview of rules/regulations, business ethics, how to sell and more! |
| | |
| --- | --- |
| | Financial management can be a challenge for any company, big or small. With the TIA Finance 101 course, you'll be able to define key financial terms to provide information on financial matters, understand the importance of credit, receivables, payables, gross and net sales, methods of payment, non-payment, debt, and effective expense management to the successful operations of a transportation brokerage, and share tips and processes to provide insight on what to review when establishing a new account, managing an existing account, approving customers for credit, collecting due or overdue payments, and maximizing cash flow. |
| | |
| --- | --- |
| | A broker's Introduction to Intermodal Transportation was jointly developed by several of TIA's railroad associate members and provides a general overview of the intermodal mode. This course is perfect for transportation and freight brokerage professionals looking to expand into intermodal services. |
If you have any questions, please contact the TIA Education Team at education@tianet.org.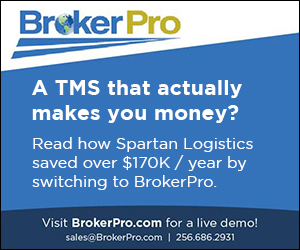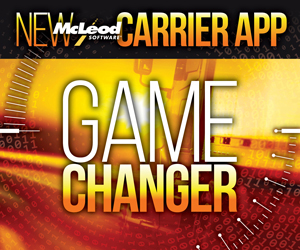 TIA's new Member Referral Program is designed to help grow TIA's membership and representation within the 3PL industry.

Each month, TIA will hold a drawing for rewards and prizes to those individuals who submitted completed referral forms for the previous month. We will also hold quarterly drawings for larger rewards and prizes, so keep the referrals coming to increase your chances of winning!
The Member Resource Library is a collection of guidelines and frameworks, contracts, legal cases, and other resources to provide TIA Members with a knowledge bank for 3PL success. Be sure to check out the latest additions to the library, including the recently updated Carrier Selection Framework and Framework to Combat Fraud.

You must be logged into the TIA website to access this library. Contact a member of TIA staff at
703.299.5700 if you need assistance.