Did You Know that February's Virtual Instructor-Led Training begins next week? Mastering Communication and The Power of Your Leadership Presence is a four-part series led by Ankha Marza, an internationally renowned executive coach and strategist in communication, public speaking, and leadership presence. Regardless of your position within a logistics company, this is an opportunity for you to take action and step into the best of who you are as a leader and communicator. Learn more or register now.
Your TIA Membership is valuable now more than ever with exclusive access to resources, tools, data, information, education, training and exclusive discounts as well as making sure you are represented on Capitol Hill. We are looking forward to serving you, and with your support, we will continue to be the leader and voice of the third-party logistics industry! To renew your membership log into your TIA account, call 703-299-5700, or mail a check to: Transportation Intermediaries Association, 1625 Prince Street, Suite 200, Alexandria, VA 22314, USA. Don't miss out! Renew Today!
Now is the perfect time to visit your TIA profile to make sure we have the right information about your company. Your member profile is connected to TIA's Membership Directory & Resource Guide, and our Online Directory and Buyers' Guide, so an up-to-date member profile will help others find your company more easily.
TIA's new Member Referral Program is designed to help grow TIA's membership and representation within the 3PL industry.

Each month, TIA will hold a drawing for rewards and prizes to those individuals who submitted completed referral forms for the previous month. We will also hold quarterly drawings for larger rewards and prizes, so keep the referrals coming to increase your chances of winning!
The Member Resource Library is a collection of guidelines and frameworks, contracts, legal cases, and other resources to provide TIA Members with a knowledge bank for 3PL success. Be sure to check out the latest additions to the library, including the recently updated Carrier Selection Framework and Framework to Combat Fraud.

You must be logged into the TIA website to access this library. Contact a member of TIA staff at
703.299.5700 if you need assistance.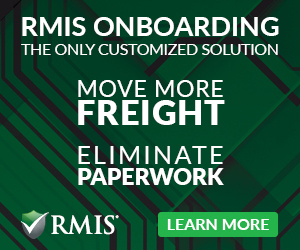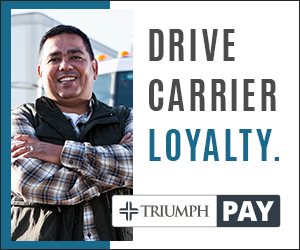 We have heard from many members about states assessing taxes on transactions within those states based on 1099s issued to carriers within those states. Upon review, our attorneys have reported the following:
| | |
| --- | --- |
| | TIA's First Trimester 2021 CTB Online Course is now open! Take your 3PL career to the next level with the industry's highest professional designation, the Certified Transportation Broker (CTB). By earning your CTB, it shows that you have the knowledge base, professional integrity, and professional commitment that elevates you above your industry peers–resulting in increased recognition. Note the online exam will be held April 24, 2021. Register now! |
The newest version of Marketing Transportation Brokerage Services (MTBS) is now available! Don't miss out on the updated content, videos, and interactive segments in this revamped course.

By investing a few hours of your time in this online self-study course, you can level up your marketing efforts with the help of industry expert Dr. John Drea. Create a deeper understanding of the strategic marketing approaches needed to promote your 3PL.
If you have any questions, please contact Sean Tucker, TIA Education Manager, at tucker@tianet.org.