Did You Know that nominations are currently open for the 2021 Distinguished Woman in Logistics Award (DWLA)? The DWLA is intended to acknowledge and honor the contributions and accomplishments of an outstanding individual acknowledged by her peers for achievement and leadership in the field of logistics in North America. Previous DWLA winners include Sue Spero (2020), Judy McReynolds (2019) and Renee Krug (2018). Nominations must be received no later than February 10, 2021. Submit your nominations today!
Your TIA Membership is valuable now more than ever with exclusive access to resources, tools, data, information, education, training and exclusive discounts as well as making sure you are represented on Capitol Hill. We are looking forward to serving you, and with your support, we will continue to be the leader and voice of the third-party logistics industry!
To renew your membership log into your TIA account, call 703-299-5700, or mail a check to:
Transportation Intermediaries Association
1625 Prince Street, Suite 200, Alexandria, VA 22314, USA
TIA is primed to take even larger strides in advancing, protecting, and strengthening your business in 2021.
Don't miss out! Renew Today!
TIA's new Member Referral Program is designed to help grow TIA's membership and representation within the 3PL industry.

Each month, TIA will hold a drawing for rewards and prizes to those individuals who submitted completed referral forms for the previous month. We will also hold quarterly drawings for larger rewards and prizes, so keep the referrals coming to increase your chances of winning!
The Member Resource Library is a collection of guidelines and frameworks, contracts, legal cases, and other resources to provide TIA Members with a knowledge bank for 3PL success. Be sure to check out the latest additions to the library, including the recently updated Carrier Selection Framework and Framework to Combat Fraud.

You must be logged into the TIA website to access this library. Contact a member of TIA staff at
703.299.5700 if you need assistance.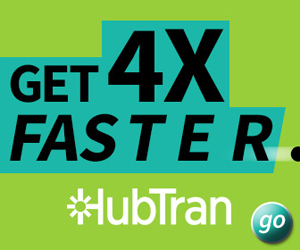 A Hybrid Event Featuring In-Person & Virtual Conference Built Just for 3PLs
Join your friends and colleagues for an in-depth look at today's issues confronting the 3PL industry at the TIA 2021 Capital Ideas Conference & Exhibition, May 17-20 in Phoenix, AZ and online!
TIA's flagship event is the premier conference geared to third-party logistics providers. It is a once-a-year opportunity for you to engage with representatives throughout North America and abroad in one location. You will not want to miss this unique opportunity to experience the industry's premier 3PL event. Select from more than 100 unbeatable 3PL educational sessions!
It's what you know, who you know, and how you put it all together that gets you ahead, and that's exactly what the TIA 2021 Capital Ideas Conference & Exhibition is all about.
Click HERE to Register
Exhibit at #TIA2021CON
Don't delay and lose the spot you want in the 2021 Exhibit Hall. The deadline for the second round of booth assignments has now passed, and assignments will now be made on a first-come, first-served basis. Click here to reserve a booth today! If you have questions, contact meetings@tianet.org.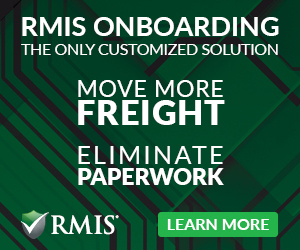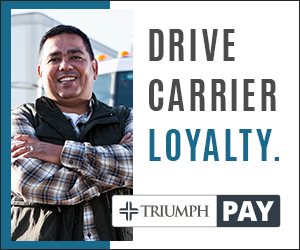 | | |
| --- | --- |
| | TIA's First Trimester 2021 CTB Online Course is now open! Take your 3PL career to the next level with the industry's highest professional designation, the Certified Transportation Broker (CTB). By earning your CTB, it shows that you have the knowledge base, professional integrity, and professional commitment that elevates you above your industry peers–resulting in increased recognition. Note the online exam will be held April 24, 2021. Register now! |
| | |
| --- | --- |
| | We're excited to announce the relaunch of the Partnership Selling in the Supply Chain (PSSC) online course, which has been completely revamped with all new content and videos. Designed to address the unique characteristics of selling in the 3PL industry, this online course combines a printed text with online assignments, study guides, videos and quizzes. With the PSSC Course from TIA, you'll become a relationships expert—and the first call carriers and shippers make. |
| | |
| --- | --- |
| | Financial management can be a challenge for any company, big or small. With the TIA Finance 101 course, you'll be able to define key financial terms to provide information on financial matters, understand the importance of credit, receivables, payables, gross and net sales, methods of payment, non-payment, debt, and effective expense management to the successful operations of a transportation brokerage, and share tips and processes to provide insight on what to review when establishing a new account, managing an existing account, approving customers for credit, collecting due or overdue payments, and maximizing cash flow. |
If you have any questions, please contact Sean Tucker, TIA Education Manager, at tucker@tianet.org.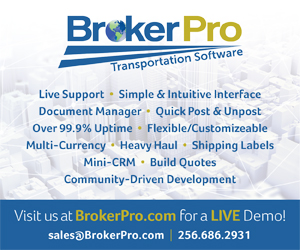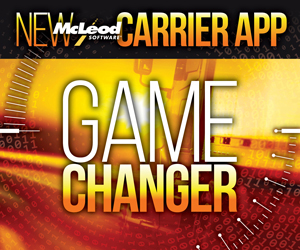 TIA is proud to serve our members by making available a New BOC-3 Process Service Program through Logistec/TTS, a premiere trade organization for third-party logistics companies in North America.