Did You Know TIA just Launched TIA Connect, a new online platform designed exclusively for TIA Members to exchange ideas, ask questions, share resources, and build long-term relationships with industry peers? With TIA Connect, members join or create online communities, facilitating connections over topics, shared interests, operating lanes, demographics, and more. Each community includes the ability to post discussions, share resources, and easily find others in the community. What are you waiting for? Connect today!
Your TIA Membership is valuable now more than ever with exclusive access to resources, tools, data, information, education, training, and exclusive discounts as well as making sure you are represented on Capitol Hill. We are looking forward to serving you, and with your support we will continue to be the leader and voice of the third-party logistics industry!
To renew your membership log into your TIA account, call 703-299-5700, or mail a check to:
Transportation Intermediaries Association
1625 Prince Street, Suite 200, Alexandria, VA 22314, USA
TIA is primed to take even larger strides in advancing, protecting, and strengthening your business in 2021.
Don't miss out! Renew Today!
TIA's new Member Referral Program is designed to help grow TIA's membership and representation within the 3PL industry.

Each month, TIA will hold a drawing for rewards and prizes to those individuals who submitted completed referral forms for the previous month. We will also hold quarterly drawings for larger rewards and prizes, so keep the referrals coming to increase your chances of winning!
The Member Resource Library is a collection of guidelines and frameworks, contracts, legal cases, and other resources to provide TIA Members with a knowledge bank for 3PL success. Be sure to check out the latest additions to the library, including the recently updated Carrier Selection Framework and Framework to Combat Fraud.

You must be logged into the TIA website to access this library. Contact a member of TIA staff at
703.299.5700 if you need assistance.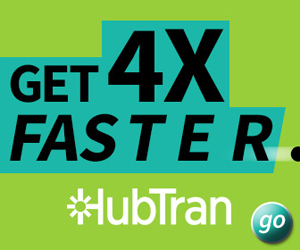 A Hybrid Event Featuring In-Person & Virtual Conference Built Just for 3PLs
Join your friends and colleagues for an in-depth look at today's issues confronting the 3PL industry at the TIA 2021 Capital Ideas Conference & Exhibition, April 7-10, 2021 in Phoenix, AZ and online!
TIA's flagship event is the premier conference geared to third-party logistics providers. It is a once-a-year opportunity for you to engage with representatives throughout North America and abroad in one location. You will not want to miss this unique opportunity to experience the industry's premier 3PL event. Select from more than 100 unbeatable 3PL educational sessions!
It's what you know, who you know, and how you put it all together that gets you ahead. And that's exactly what the TIA 2021 Capital Ideas Conference & Exhibition is all about.
Click HERE to Register
Exhibit at #TIA2021CON
Don't delay and lose the spot you want in the 2021 Exhibit Hall. The deadline for the second round of booth assignments has now passed, and booth assignments will now be made on a first-come, first-served basis. Click here to reserve a booth today! If you have questions, contact meetings@tianet.org.
Missed any sessions from 3PLXTEND? Recordings of all sessions from TIA's 3PLXTEND Virtual Xperience, our first-ever virtual event, are available on-demand for all event registrants until Sunday, December 20. To access the on-demand recordings, simply login to the event platform.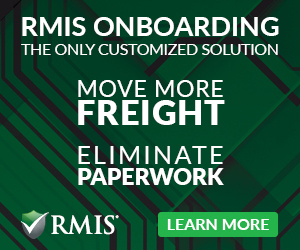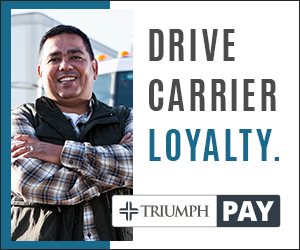 View the December 2020 New Members
View the December 2020 Candidates
Please take a few minutes to review the list of TIA Member Candidates for December. If you have any information as to why a candidate should not be accepted into membership, please contact TIA immediately. Opposition or inquiries must be submitted in writing. A copy of the inquiry will be sent to the Candidate.
If you have any questions or objections please contact by email at membership@tianet.org or call 703.299.5700.
On December 1, 2020, TIA signed on to a pair of letters spearheaded by the North America Strategy for Competitiveness (NASCO). The letters to the government official of each country state in the clearest possible terms to open commerce between the three North American countries. This comes at a time of economic recovery, when vaccine news is very positive and, while we enter a cold winter season that could bring more cases, we now know a lot more about the virus and how to mitigate the risk, social distancing, basic germ prevention mechanisms and wearing a mask.
On December 3, 2020, the Congressional Conference Committee in charge of the National Defense Authorization Act (NDAA) released their report which is expected to pass both chambers in expedited fashion, this comes however with the looming veto threat from the President, but Congress likely has the votes to override the veto. This crucial legislation is an annual bill that focuses on all topics military related, it sets the budget and expenditures for the United States Armed Forces. This year's NDAA includes a provision which is germane to TIA membership, it's called beneficial ownership and effects the way you incorporate and create an LLC.
| | |
| --- | --- |
| | We're excited to announce the relaunch of the Partnership Selling in the Supply Chain (PSSC) online course, which has been completely revamped with all new content and videos. Designed to address the unique characteristics of selling in the 3PL industry, this online course combines a printed text with online assignments, study guides, videos and quizzes. With the PSSC Course from TIA, you'll become a relationships expert—and the first call carriers and shippers make. |
| | |
| --- | --- |
| | Interested in learning more about how to market your brokerage? Our Marketing Transportation Brokerage Services (MTBS) course can help! By investing a few hours of your time in this online self-study course, you can level up your marketing efforts with the help of industry expert Dr. John Drea. Create a deeper understanding of the strategic marketing approaches needed to promote your 3PL. |
If you have any questions, please contact Sean Tucker, TIA Education Manager, at tucker@tianet.org.