Did You Know the membership renewal period for 2021 dues is now open? With more than 10% of TIA Members having already renewed in the first two weeks since opening, now's the time to renew your membership for the coming year. By renewing your membership with TIA today, you will continue to receive access to the full suite of tools, resources, education, and trainings that you have come to expect from TIA – without interruption! You can renew online, by calling TIA's Member Services Team at 703.299.5700, or by mail (invoices were mailed out a few weeks ago).
Your TIA Membership is valuable now more than ever with exclusive access to resources, tools, data, information, education, training, and exclusive discounts as well as making sure you are represented on Capitol Hill. We are looking forward to serving you, and with your support we will continue to be the leader and voice of the third-party logistics industry!
To renew your membership log into your TIA account, call 703-299-5700, or mail a check to:
Transportation Intermediaries Association
1625 Prince Street, Suite 200, Alexandria, VA 22314, USA
TIA is primed to take even larger strides in advancing, protecting, and strengthening your business in 2021.
Don't miss out! Renew Today!
TIA's new Member Referral Program is designed to help grow TIA's membership and representation within the 3PL industry.

Each month, TIA will hold a drawing for rewards and prizes to those individuals who submitted completed referral forms for the previous month. We will also hold quarterly drawings for larger rewards and prizes, so keep the referrals coming to increase your chances of winning!
The Member Resource Library is a collection of guidelines and frameworks, contracts, legal cases, and other resources to provide TIA Members with a knowledge bank for 3PL success. Be sure to check out the latest additions to the library, including the recently updated Carrier Selection Framework and Framework to Combat Fraud.

You must be logged into the TIA website to access this library. Contact a member of TIA staff at
703.299.5700 if you need assistance.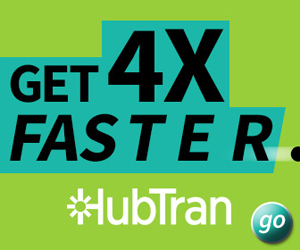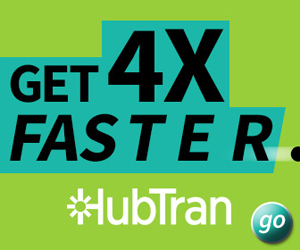 TIA's 3PLXTEND Virtual Xperience is a completely new event from TIA, bringing together the latest technologies to provide attendees with an immersive and interactive experience–not just another Zoom webinar.
With 13+ hours of live and pre-recorded sessions with live Q&A, TIA's 3PLXTEND Virtual Xperience will also feature 15+ sponsors and exhibitors providing attendees with access to the leading technology and solutions providers that they've come to expect from TIA meetings.
FREE Registration for TIA Members & only $395 for Non-Members. Your Registration Also Includes 30-Days On-Demand Access to Showcase & Session Recordings After the Event.
The 2021 Capital Ideas Conference & Exhibition is the premier event for 3PL providers in North America. It is your opportunity to interact with representatives, owners, and senior managers from 3PLs throughout North America.
In light of the public health and safety impacts of COVID-19, every safety precaution will be made, socially distant floor plans are in place, masks are ordered, extended time has been added, safe entry and exit traffic patterns are planned, hand sanitizers will be positioned throughout the exhibition hall, and crowd spacing to ensure a safe number of attendees and exhibitors will be scheduled into the program.
The 2021 exhibit floor has been designed with safety and distancing requirements in mind. We anticipate a positive response and welcome your participation.
Standard booth size has been increased (10x20 to accommodate safe social distancing)
Kiosks are being offered as an option
Total exhibit hours are being extended from seven to nine hours
The entrance and exit to the floor is designed to ensure safe spacing patterns
Questions? Please contact Valerie Sumner at vsumner@vrsevents.com.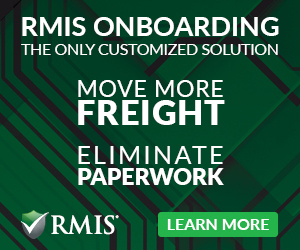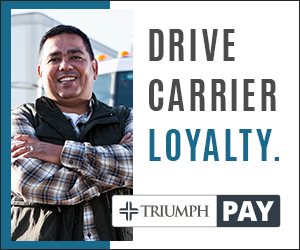 Last week the Federal Motor Carrier Safety Administration (FMCSA) announced that it was extending the comment period on the Owner-Operators Independent Drivers Association (OOIDA) and the Small Business in Transportation Coalition's (SBTC) petitions to the Agency asking for strict rate transparency regulations until November 18, 2020.
| | |
| --- | --- |
| | COMING NOVEMBER 2020: We're excited to announce the relaunch of the Partnership Selling in the Supply Chain (PSSC) online course, which has been completely revamped with all new content and videos. Designed to address the unique characteristics of selling in the 3PL industry, this online course combines a printed text with online assignments, study guides, videos and quizzes. With the PSSC Course from TIA, you'll become a relationships expert – and the first call carriers and shippers make. |
MeasureUp, administered by The Prosperio Group, provides the only reliable and DOJ-compliant compensation survey for the freight brokerage industry. More than 70 companies have provided data for 2019, allowing reportable data on more than 48 different job positions.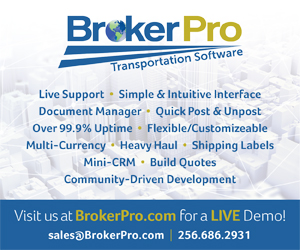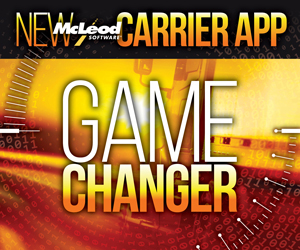 Our comprehensive underwriting guidelines ensure that our TIA bondholders adhere to the highest standards. Shippers can trust they are working with the most financially stable and trustworthy brokers in the industry in today's challenging business environment. Here are our newest bondholders who stand out from the rest!
Bluewater Logistics LLC
DIRECT DRIVE LOGISTICS, INC.
Rocketship Trans. Corp.
Bourne Logistics Management, Inc.
Freight Management Inc.
Thank You for Choosing the TIA Bond Program
Members participating and accepted into the programs are recognized with the TIA Bond logo on TIA's website, major freight boards, and credit reporting sites including:
123loadboard
DAT
Ansonia Credit
TransCredit
Carrier 411 Services, Inc.
Internet Truckstop
Post Everywhere by Grizella
If you're interested in the TIA Bond Program, please visit www.tiabond.com and complete an application on the second page for a free Underwriter's Review & Quote. Or contact Wendy Emerson at emerson@tianet.org for additional information.