Did You Know nearly 20% of TIA Member companies have at least one Certified Transportation Broker (CTB) on staff and more than 10% of all member contacts have earned their CTB? Create a culture of excellence in your 3PL and set yourself apart from your industry peers with the CTB from TIA. Enroll today in the Q4 CTB Course!
The Member Resource Library is a collection of guidelines and frameworks, contracts, legal cases, and other resources to provide TIA Members with a knowledge bank for 3PL success. Be sure to check out the latest additions to the library, including the recently updated Carrier Selection Framework and Framework to Combat Fraud.

You must be logged into the TIA website to access this library. Contact a member of TIA staff at
703.299.5700 if you need assistance.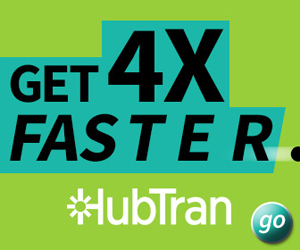 The TIA 2020 Virtual Policy Forum is an EXCLUSIVE two-day MEMBERS-ONLY event featuring 60+ virtual meetings with Members of Congress and staff on Capitol Hill, as well as high-level briefings and exclusive networking opportunities. JUST ANNOUNCED: Attendees will hear from Wiley Deck, Deputy Administrator of the Federal Motor Carrier Safety Administration, who will provide a regulatory update as well as details on the Administration's priorities as 2020 draws to a close. FREE registration available for all TIA Members. Register Today!
We live in a day and age centered around digitalization. The business order entry process is no different, in which the conversation centers around real-world examples of digitizing the order, and how resources and procedures have been adjusted to leverage the available technology. Join us November 19-20, where the 3PL community gathers for high-level engagement on data-driven decision making and pressing technology challenges. Register Today!
For those interested in sponsorship opportunities for the 3PL Technovations Conference, taking place November 19-20 at the JW Marriott San Antonio Hill Country Resort & Spa, please contact Valerie Sumner vsumner@vrsevents.com.
View the September 2020 New Members
View the September 2020 Candidates
Please take a few minutes to review the list of TIA Member Candidates for September. If you have any information as to why a candidate should not be accepted into membership, please contact TIA immediately. Opposition or inquiries must be submitted in writing. A copy of the inquiry will be sent to the Candidate.
If you have any questions or objections please contact by email at membership@tianet.org or call 703.299.5700.
TIA has received feedback from multiple members recently about the state of New York cracking down on workers' compensation rights for owner-operators, which is part of a larger effort by multiple states to crackdown on employee misclassification. Since New York has been the topic of interest for our Members recently, and a focal point of the state to crackdown on misclassification, this article will focus on that state's workers classification laws and how they apply to 3PLs.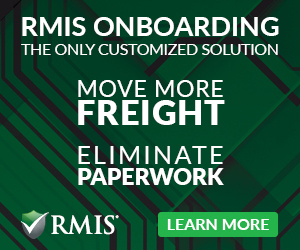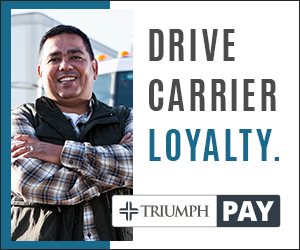 The 2nd session of the 116th Congress has been a whirlwind, packed with a marathon markup of a $2 trillion infrastructure package, COVID-19 response packages, and a lot of pettifogging by both sides of the aisle. Coming up in a couple of weeks will be Infrastructure Week. This is a dedicated week focused on the shared transportation priorities between the Executive and Legislative Branches of the Federal Government to fix America's crumbling roads, bridges, and other infrastructure needs.
If COVID has taught us anything, the need to have a diversified business portfolio that utilizes different lanes is key to building resiliency in your business during challenging times. Join TIA and our speakers for an informative Virtual Instructor Led Training (VILT) that explores alternative modes for your business to prepare yourself for the next market disruption.
October's VILT is perfect for you! In this four-day VILT, we'll cover the benefits and common pitfalls of Intermodal Transport, Less-Than-Truckload Transport, Cross-Border Freight, and Temperature Controlled Transport. Each session is a two-hour exploration of each mode with different industry experts, and will be held October 6, 8, 13, and 14. Registrants can sign up for individual sessions or save money and sign up for the 4-day course bundle.
Become a relationship expert and be the first call carriers and shippers make with the Partnership Selling in the Supply Chain Course, featuring new course videos from Dr. Jim Kenny and an enhanced user experience!

This new course launches at the end of September, so keep an eye out for more info soon.
If you have any questions, please contact Sean Tucker, TIA Education Manager, at tucker@tianet.org.