Did You Know TIA just launched a new National Apprenticeship Program in partnership with FASTPORT, providing all TIA Member companies access to a nationall recognized Registered Apprenticeship Program? This program is a proven model of apprenticeship that has been validated by the U.S. Department of Labor and State Apprenticeship Agencies. Each apprenticeship is a paid job that focuses on training candidates to become experts in their field. On-the-job focused training allows the best candidates to become masters of their crafts in the 3PL industry. Learn more or sign-up today!
The Member Resource Library is a collection of guidelines and frameworks, contracts, legal cases, and other resources to provide TIA Members with a knowledge bank for 3PL success. Be sure to check out the latest additions to the library, including the recently updated Carrier Selection Framework and Framework to Combat Fraud.

You must be logged into the TIA website to access this library. Contact a member of TIA staff at
703.299.5700 if you need assistance.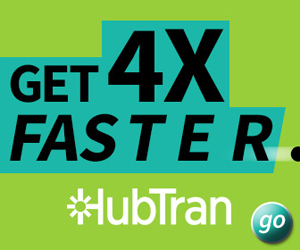 On July 27, 2020, Senate Republicans, in piecemeal fashion, released legislative text to the public which is being called the HEALS Act. The Health, Economic Assistance, Liability Protection and Schools (HEALS) Act. The legislation is the latest response to both House Democrats and the public as the country continues to fight a multi-front battle and businesses struggle with the pandemic fallout. This economic crisis has millions out of work and an education system in limbo with no systematic response for reopening schools.
Please note, this language is tentative and could be much different than what ends up on President Trump's desk. TIA Government Affairs will continue to monitor the developments.
If you have any additional questions please do not hesitate to reach out to TIA Government Affairs at Advocacy@tianet.org.
Whether you are a seasoned veteran to the 2020 TIA Virtual 3PL Policy Forum or a potential first-time attendee, join fellow TIA Members in helping shape the future of the industry in the nation's capital.
The 2020 Virtual Policy Forum will be held virtually over the course of two days, September 30 & October 1, 2020. This virtual forum will be compromised of high-level agency briefings and congressional meetings with Members of Congress and their staffs. Complimentary registration available for all TIA Members. Register Today!
We live in a day and age centered around digitalization. The business order entry process is no different, in which the conversation centers around real-world examples of digitizing the order, and how resources and procedures have been adjusted to leverage the available technology. Join us November 19-20, where the 3PL community gathers for high-level engagement on data-driven decision making and pressing technology challenges. Register Today!
For those interested in sponsorship opportunities for the 3PL Technovations Conference, taking place November 19-20 at the JW Marriott San Antonio Hill Country Resort & Spa, please contact Valerie Sumner vsumner@vrsevents.com.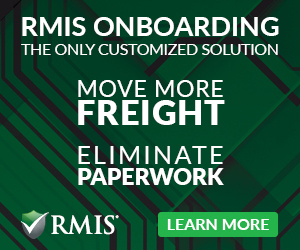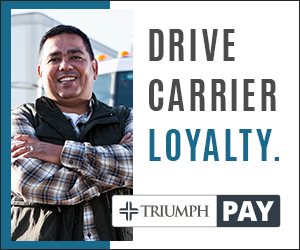 As TIA's International Logistics Conference works to stay ahead of the curve on the changing landscape as a result of the shift from NAFTA to the USMCA trade deal and cross-border transportation, the upcoming quarterly virtual call will be focusing on this important topic. Additionally, the Conference Committee will use this time to show the benefits of joining this Conference Committee and the ways you can leverage your TIA membership as a resource for your business.
TIA needs your voice! We are collecting crucial data from our members to enhance TIA's overall membership experience. Your support and feedback are greatly encouraged and will directly impact TIA's plans for the coming year.
As the main point of contact for your organization, we ask that you complete this brief 3-5 minute survey. If you are not the MPC or the MPC has changed, please contact membership@tianet.org, so we can modify your account.
Again, this is a great opportunity to influence the association and your future membership experience quickly and easily. All information is confidential to TIA and will not be shared outside of TIA.
Thank you in advance; we value your feedback and participation!
As TIA's Airfreight Logistics Conference continues to look for ways to increase awareness and develop resources for TIA Members to enter the airfreight logistics industry, the Conference Committee is excited to announce that representatives from the Transportation Security Administration (TSA) will be making a presentation and answering all your questions! This is a great time to utilize this resource, expand your knowledge of the industry, grow your company, and get more involved with TIA.
| | |
| --- | --- |
| | Teaching your new employees the basics of brokering in addition to your office operations is a challenge, so let TIA ease the burden with our unique New Employee Orientation (NEO) course. This course covers all the basics: rules and regulations, how to sell, business ethics, and more! |
If you have any questions, please contact Sean Tucker, TIA Education Manager, at tucker@tianet.org.
| | |
| --- | --- |
| | Less-Than-Truckload (LTL) have you stumped? The brand-new TIA LTL course has got you covered. This online, on-demand course consists of four modules and a final exam. You'll learn how to define LTL and describe the types of LTL carriers, classify types of commodities and prohibited articles, recognize basic loss and damage claims and how to handle them, and recognize when it's time to expand your services. Register today! |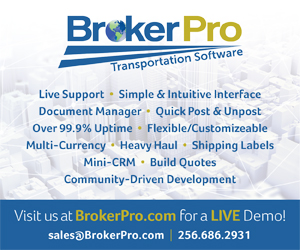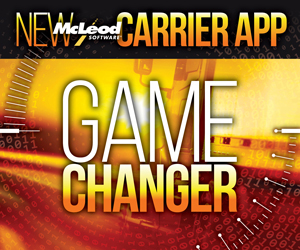 | | | |
| --- | --- | --- |
| | | TIA just launched our new National Apprenticeship Program in partnership with FASTPORT! This program is designed to help TIA members hire and retain talent through a nationally recognized apprenticeship program through the U.S. Department of Labor. |