Did You Know TIA just launched our new National Apprenticeship Program in partnership with FASTPORT! Make sure to join us Wednesday, July 22, at 2:00 PM EST for an informational webinar to learn more about the program. During the webinar you will hear directly from TIA and Fastport staff on how you can get started with the new TIA National Apprenticeship Program! This program is designed to help TIA members hire and retain talent through a nationally recognized apprenticeship program through the U.S. Department of Labor.
The Member Resource Library is a collection of guidelines and frameworks, contracts, legal cases, and other resources to provide TIA Members with a knowledge bank for 3PL success. Be sure to check out the latest additions to the library, including the recently updated Carrier Selection Framework and Framework to Combat Fraud.

You must be logged into the TIA website to access this library. Contact a member of TIA staff at
703.299.5700 if you need assistance.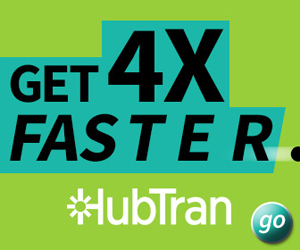 Whether you are a seasoned veteran to the 2020 TIA Virtual 3PL Policy Forum or a potential first-time attendee, join fellow TIA Members in helping shape the future of the industry in the nation's capital.
The 2020 Virtual Policy Forum will be held virtually over the course of two days, September 30 & October 1, 2020. This virtual forum will be compromised of high-level agency briefings and congressional meetings with Members of Congress and their staffs.Complimentary registration available for all TIA Members. Register Today!
We live in a day and age centered around digitalization. The business order entry process is no different, in which the conversation centers around real-world examples digitizing the order, and how resources and procedures have been adjusted to leverage the available technology. Join us November 19-20, where the 3PL community gathers for high-level engagement on data-driven decision making and pressing technology challenges. Register Today!
For those interested in sponsorship opportunities for the 3PL Technovations Conference, taking place November 19-20 at the JW Marriott San Antonio Hill Country Resort & Spa, please contact Valerie Sumner vsumner@vrsevents.com.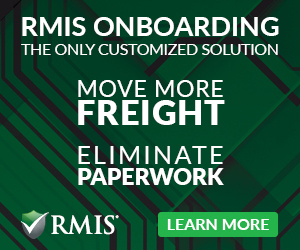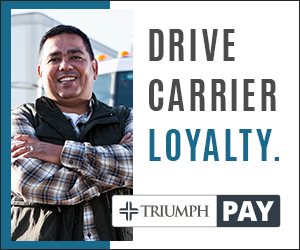 As TIA's International Logistics Conference works to stay ahead of the curve on the changing landscape as a result of the shift from NAFTA to the USMCA trade deal and cross-border transportation, the upcoming quarterly virtual call will be focusing on this important topic. Additionally, the Conference Committee will use this time to show the benefits of joining this Conference Committee and the ways you can leverage your TIA membership as a resource for your business.
TIA needs your voice! We are collecting crucial data from our members to enhance TIA's overall membership experience. Your support and feedback are greatly encouraged and will directly impact TIA's plans for the coming year.
As the main point of contact for your organization, we ask that you complete this brief 3-5 minute survey. If you are not the MPC or the MPC has changed, please contact membership@tianet.org, so we can modify your account.
Again, this is a great opportunity to influence the association and your future membership experience quickly and easily. All information is confidential to TIA and will not be shared outside of TIA.
Thank you in advance; we value your feedback and participation!
On July 15, 2020, TIA's Government Affairs team released a one-pager on the interim rule which will serve as guidance for implementing the FY19 NDAA section 889 (B). This is the prohibition on government contracts from companies who utilize covered technology companies. The implementation date is August 13, 2020.
As TIA's Airfreight Logistics Conference continues to look for ways to increase awareness and develop resources for TIA members to enter the airfreight logistics industry, the Conference Committee is excited to announce that representatives from the Transportation Security Administration (TSA) will be making a presentation and answering all your questions! This is a great time to utilize this resource, expand your knowledge of the industry, expand your company, and get more involved with TIA.
Better decisions lead to increased margin capture. Incorporating TIA's Certified Transportation Broker (CTB) into your employee development and training plans expresses an investment in your team and a service commitment to your customers. Sign up now for the Q3 CTB course that begins June 2020 with an online exam administered September 2020. Learn More and Register Here.
"The TIA Certified Transportation Broker course was very challenging and was full of information that was new to me. I feel better suited to progress through my career with this certification and proudly would support anyone thinking of taking on this challenge to better their career knowledge."

– Owen S., Navigator Direct, Inc.
If you have any questions, please contact Sean Tucker, TIA Education Manager, at tucker@tianet.org.
Stuck inside due to COVID-19 restrictions? Why not advance your career by exploring a number of great TIA continuing education courses designed specifically for 3PLs? Tell us a little about yourself so we can help you find your pathway!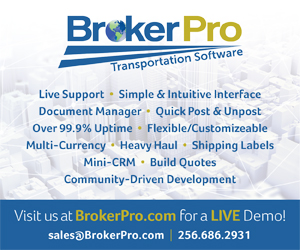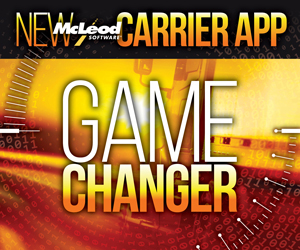 Transportation Intermediaries Association (TIA) is excited to launch a new Advantage Program with the Drug Screening Compliance Institute (DSCI).
DSCI provides comprehensive workplace drug and alcohol screening compliance support for transportation employers, owner-operators, human resource professionals, safety managers, and compliance specialists across the country.
Services offered through DSCI help you successfully navigate challenging workplace issues, keep you updated with alerts and compliant with state-specific and Federal (DOT) Drug Testing Laws. Additionally, DSCI can help you with policy and procedure development and review, litigation support, and consulting, as well as training and education.
We know TIA members need tools and support to meet today's business challenges. TIA is excited to make available this new Advantage Program with a full range of services—tailored to fit your specific company needs—to keep you updated and in compliance with applicable laws and regulations. .
For additional information on this Advantage Program, visit DSCI's website or contact Wendy Emerson.
| | | |
| --- | --- | --- |
| | | 3PLMAP is the leading 3PL training platform for increasing revenue. The 20+ modules included in this subscription will accelerate your business by helping your team become the most productive 3PL employees possible by focusing on professional and leadership skills in addition to technical skills. This comprehensive training is useful to new or seasoned employees across all departments. Register here! |