Did You Know TIA just launched its newest certification offering? The TIA Logistics Academy is designed to prepare current and future industry leaders to drive their companies toward continued and sustained success. The TIA Logistics Academy offers participants the latest in best practices, which are deeply rooted in the fundamentals needed to operate and manage a successful 3PL across core areas of the business, including Sales & Marketing, Financial Management, HR/Agent Management, Legal Management, Operations Management, and Leadership.
The Member Resource Library is a collection of guidelines and frameworks, contracts, legal cases, and other resources to provide TIA Members with a knowledge bank for 3PL success. Be sure to check out the latest additions to the library, including the recently updated Carrier Selection Framework and Framework to Combat Fraud.

You must be logged into the TIA website to access this library. Contact a member of TIA staff at
703.299.5700 if you need assistance.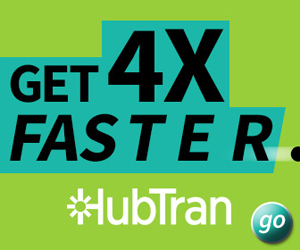 Beth Carroll and her team at Prosperio Group are collecting data for the 2019 Compensation Survey.
Participants who provide their compensation data will receive three months of complimentary access to the online report. Please Note: We have moved to an all-digital format for the Compensation Survey and will no longer produce printed versions.
What you need to do to participate:
As always, we adhere to all DOJ rules regarding compensation surveys. The more participation we have the more valuable the tool is for everyone. If you have any questions, please reach out to Beth Carroll at beth.carroll@prosperiogroup.com or 815-302-1030.
Whether you are a seasoned veteran to the 2020 TIA Virtual 3PL Policy Forum or a potential first-time attendee, join fellow TIA Members in helping shape the future of the industry in the nation's capital.
The 2020 Virtual Policy Forum will be held virtually over the course of two days, September 30 & October 1, 2020. This virtual forum will be compromised of high-level agency briefings and congressional meetings with Members of Congress and their staffs. Register Today!
We live in a day and age centered around digitalization. The business order entry process is no different, in which the conversation centers around real-world examples digitizing the order, and how resources and procedures have been adjusted to leverage the available technology. Join us November 19-20, where the 3PL community gathers for high-level engagement on data-driven decision making and pressing technology challenges. Register Today!
For those interested in sponsorship opportunities for the 3PL Technovations Conference, taking place November 19-20 at the JW Marriott San Antonio Hill Country Resort & Spa, please contact Valerie Sumner vsumner@vrsevents.com.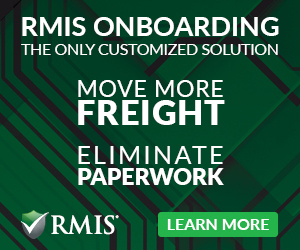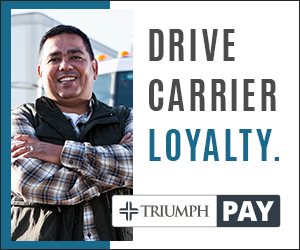 At TIA, we are governed by a board of directors and guided by a number of educational conferences and committees which help us to develop best-in-class internal procedures and external positions. These conferences guide our legislative efforts and priorities by developing the policy positions of TIA.
As TIA continues its efforts to provide members with exclusive, timely, and relevant benefits and services, we're excited to announce the release of Episode 3 of TIA's Advocacy Insights Podcast! In this episode, Chris Burroughs, TIA's Vice President of Government Affairs, discusses the House's two-day marathon virtual markup of the surface transportation reauthorization bill, the INVEST Act (H.R. 2).
TIA needs your voice! We are collecting crucial data from our members to enhance TIA's overall membership experience. Your support and feedback are greatly encouraged and will directly impact TIA's plans for the coming year.
As the main point of contact for your organization, we ask that you complete this brief 3-5 minute survey. If you are not the MPC or the MPC has changed, please contact membership@tianet.org so we can modify your account.
Again, this is a great opportunity to influence the association and your future membership experience quickly and easily. All information is confidential to TIA and will not be shared outside of TIA.
Thank you in advance; we value your feedback and participation!
On July 4, President Trump signed legislation into law that extends the application deadline another five weeks for the PPP (Paycheck Protection Program) loans. These forgivable loans have not only been a lifeline to our member companies, but to companies across all industries.
Better decisions lead to increased margin capture. Incorporating TIA's Certified Transportation Broker (CTB) into your employee development and training plans expresses an investment in your team and a service commitment to your customers. Sign up now for the Q3 CTB course that begins June 2020 with an online exam administered September 2020. Learn More and Register Here.
"The TIA Certified Transportation Broker course was very challenging and was full of information that was new to me. I feel better suited to progress through my career with this certification and proudly would support anyone thinking of taking on this challenge to better their career knowledge."

– Owen S., Navigator Direct, Inc.
If you have any questions, please contact Sean Tucker, TIA Education Manager, at tucker@tianet.org.
Stuck inside due to COVID-19 restrictions? Why not advance your career by exploring a number of great TIA continuing education courses designed specifically for 3PLs. Tell us a little about yourself so we can help you find your pathway!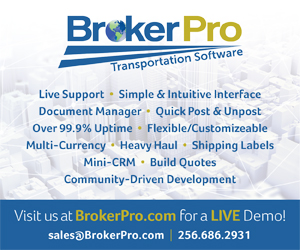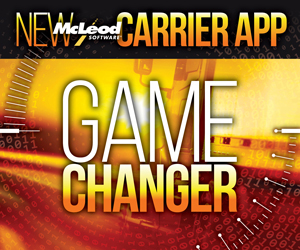 | | | |
| --- | --- | --- |
| | | Take your intermodal knowledge to the next level with TIA's Intro and Advanced Intermodal Courses! These courses, developed by a team of intermodal experts, consists of eight learning modules and a final exam designed to teach you about the following topics: storage, driver, chassis, and weight charges; the role of technology in invoicing, tracking, and automation; the rules and regulations regarding product protection and transloading; detailed information on reduced rate transport and filing claims. This course bundle includes both the Intro to Intermodal Course and Advanced Intermodal Course. Click Here to Register. |