Did You Know You still have time to complete the 2019 Compensation Survey? Participants who provide their compensation data will receive three months of complimentary access to the online report. During these unprecedented times, it is vital to know what other companies are paying to avoid losing your top talent, or be left behind in your recruiting efforts when business resumes. For instructions on how to complete the survey click here.
The Member Resource Library is a collection of guidelines and frameworks, contracts, legal cases, and other resources to provide TIA Members with a knowledge bank for 3PL success. Be sure to check out the latest additions to the library, including the recently updated Carrier Selection Framework and Framework to Combat Fraud.

You must be logged into the TIA website to access this library. Contact a member of TIA staff at
703.299.5700 if you need assistance.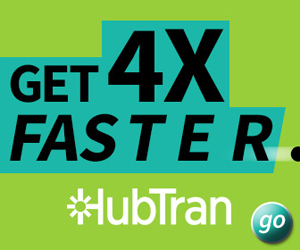 Beth Carroll and her team at Prosperio Group are collecting data for the 2019 Compensation Survey.
Participants who provide their compensation data will receive three-months of complimentary access to the online report. Please Note: We have moved to an all-digital format for the Compensation Survey and will no longer produce printed versions.
What you need to do to participate:
As always, we adhere to all DOJ rules regarding compensation surveys. The more participation we have the more valuable the tool is for everyone. If you have any questions, please reach out to Beth Carroll at beth.carroll@prosperiogroup.com or 815-302-1030.
We live in a day and age centered around digitalization. The business order entry process is no different, in which the conversation centers around real-world examples digitizing the order, and how resources and procedures have been adjusted to leverage the available technology. Join us November 19-20, where the 3PL community gathers for high-level engagement on data-driven decision making & pressing technology challenges. Register Today!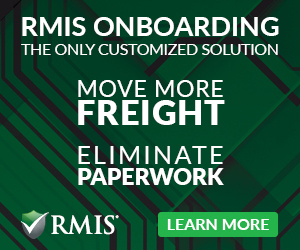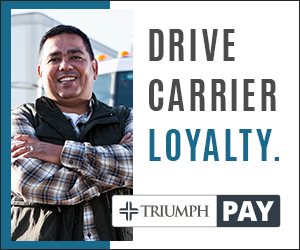 In order to combat the national security and intellectual property threats that face the United States, Section 889(a)(1)(a) of the John S. McCain National Defense Authorization Act (NDAA) for Fiscal Year 2019, prohibits the Federal Government from procuring or obtaining or extending or renewing a contract to procure or obtain, "any equipment system, or service that uses covered telecommunications equipment or serves as a substantial or essential component of any system, or as critical technology as part of any system." This will include 3PLs who have contracts with the Federal Government and the motor carriers they utilize to haul the Government's freight. This rule goes into effect on August 13, 2020.
TIA has designated June as Member Appreciation Month, a time to recognize the out-sized—and often under-appreciated—role of the logistics industry within the greater transportation ecosystem. TIA's month-long campaign highlighting the logistics industry will culminate in the celebration of the 2nd Annual National Logistics Day on June 28, 2020—an annual day to recognize and appreciate the importance of the logistics industry in our global and national economies.
Visit the National Logistics Day website to learn about the logistics industry and to find out more about the exciting promotional offers available during TIA Member Appreciation Month.
Over the course of the past three months, as the COVID-19 crisis has persisted and much of the nation still finds itself under stay-at-home orders or subject to extensive restrictions on public gatherings, we have been working with the hotel and our vendors, sponsors, exhibitors, lawyers, insurers, and board of directors to assess the situation at hand. Due to these continued restrictions, it has become impossible for TIA to hold an in-person meeting at this time. As such, we have officially canceled the TIA 2020 Capital Ideas Conference & Exhibition.
Our next major event this year is the 3PL Technovations Conference, taking place November 19-20, 2020 at the JW Marriott San Antonio Hill Country Resort & Spa. You can register here for that event, which was oversubscribed last year. It offers a series of quick looks at cutting edge technologies available to the industry, and a chance to talk at greater length with the people developing them.
We'll be back, and better than ever, next year as TIA heads to Phoenix. Registration is scheduled to open on October 15, 2020 for the 2021 Capital Ideas Conference & Exhibition, taking place April 7-10, 2021 at the JW Marriott Desert Ridge in Phoenix, Arizona. We hope to see you there!
Last week, the House Transportation and Infrastructure Committee held a marathon markup on the "Investing in a New Vision for the Environment and Surface Transportation (INVEST) in America Act." This 16-hour markup ended in a mostly partisan bill which will likely be changed further when it is brought to the full House for a vote and even further if the Senate takes up the legislation.
In this two-day paid webinar, Norris Beren will cover everything you need to know to create a business continuity plan for any sort of disaster, from floods to fires to pandemics.
Day 1 will feature a discussion about why you plan for the worst. Participants will also hear disaster examples that hit two companies and how they survived. On Day 2, Norris will guide you through creating your own plan using the provided plan document. You'll learn how to calculate downtime, determine your dependencies, and test the plan. Norris will also provide a walkthrough of the business resumption checklist and any insurance issues you may face.
Tuesday, June 30 & Thursday, July 2 │ 2:00 - 3:30 PM EST each day
Presented by Norris Beren: $295 for Members │$395 for Non-Members
| | | |
| --- | --- | --- |
| | | Take your intermodal knowledge to the next level with TIA's Intro and Advanced Intermodal Courses! These courses, developed by a team of intermodal experts, consists of eight learning modules and a final exam designed to teach you about the following topics: storage, driver, chassis, and weight charges; the role of technology in invoicing, tracking, and automation; the rules and regulations regarding product protection and transloading; detailed information on reduced rate transport and filing claims. This course bundle includes both the Intro to Intermodal Course and Advanced Intermodal Course. Click Here to Register. |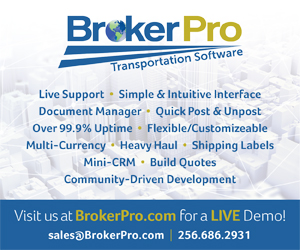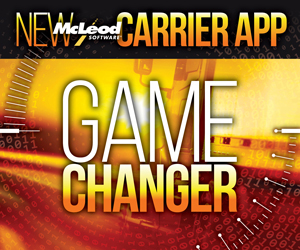 Sales Strategies for 3PLs: How to Incorporate a Buyers-Based Sales Strategy into your 3PL.
Is your Sales Team still using features- and benefits-based sales model? If so, they are losing ground to your competitors. Training and coaching that never teaches how the buyer makes a decision and how a salesperson needs to work within these parameters will come up short in today's 3PL marketplace. This seminar uses research that teaches how a shipper buys 3PL services, what process they expect from a professional salesperson, and how to incorporate a question-based sales approach over the phone.
July 7, 8, & 14 │ 2:00 - 4:00 PM EST each day
Presented by Jim Kenny, Ph.D., Professor Emeritus of Marketing at Western Illinois University.
Better decisions lead to increased margin capture. Incorporating TIA's Certified Transportation Broker (CTB) into your employee development and training plans expresses an investment in your team and a service commitment to your customers. Sign up now for the Q3 CTB course that begins June 2020 with an online exam administered September 2020. Learn More and Register Here.
"The TIA Certified Transportation Broker course was very challenging and was full of information that was new to me. I feel better suited to progress through my career with this certification and proudly would support anyone thinking of taking on this challenge to better their career knowledge."

– Owen S., Navigator Direct, Inc.
If you have any questions, please contact Sean Tucker, TIA Education Manager, at tucker@tianet.org.