Did You Know that the Q1 TIA 3PL Market Report is now available? The report is a quarterly assessment that gathers operating data to present a realistic view of the 3PL industry. The 3PL Market Report includes detailed 3PL activities by transportation mode and measures comparative volume, revenue, margin and margin percentages, quarterly and year over year.
The Member Resource Library is a collection of guidelines and frameworks, contracts, legal cases, and other resources to provide TIA Members with a knowledge bank for 3PL success. Be sure to check out the latest additions to the library, including the recently updated Carrier Selection Framework and Framework to Combat Fraud.

You must be logged into the TIA website to access this library. Contact a member of TIA staff at
703.299.5700 if you need assistance.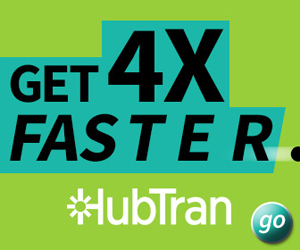 TIA has officially rescheduled the 2020 Policy Forum to September 29-30 and transferred all registrations to the new dates. Join us at the JW Marriott Washington for another year of making your voice heard. For the latest details and answers to questions regarding registrations, accommodations, and more, please visit our Policy Forum Page.
As previously reported, the 2020 TIA Capital Ideas Conference & Exhibition has officially been postponed, but we're thrilled to announce it has been rescheduled for August 19-22. For the latest details and answers to questions regarding registrations, refunds, accommodations, sponsorships, and more, please visit our Capital Ideas Conference Updates Page.
Still in Austin. Same Hotel. Same Educational Sessions. Same Exhibitors. Same Sponsors. Same Experience. Just a Different Time.
On May 14, 2020, the Federal Motor Carrier Safety Administration (FMCSA) announced that the Final Rule on the proposed changes to the Hours-of-Service regulations was being sent over to the Federal Register today for printing. The actual final rule will be published sometime next week and will take effect 120-days from the date of the publication.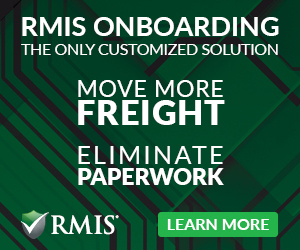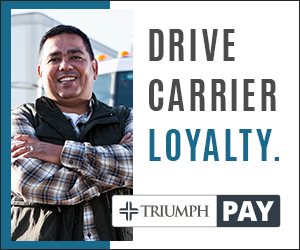 In this episode of TIA Delivers Podcast, we sit down with Jim Kenny, Ph.D., Professor Emeritus of Marketing at Western Illinois University, who provides follow-up to his recent TIA Virtual Lunch & Learn webinar "The Surprising Simple Task Every 3PL Sales Rep Should Be Doing Right Now."
During the episode, Dr. Kenny discusses the importance between differentiation and positioning strategy, the importance of executing strategy, and the importance of connections built through verbal communications.
Beth Carroll and her team at Prosperio Group are collecting data for the 2019 compensation survey.
Participants who provide their compensation data will receive three-months of complimentary access to the online report. During these unprecedented times, it is vital to know what other companies are paying to avoid losing your top talent, or be left behind in your recruiting efforts when business resumes. And, it will! Please Note: We have moved to an all-digital format for the Compensation Survey and will no longer produce printed versions.
What you need to do to participate:
As always, we adhere to all DOJ rules with regard to compensation surveys. The more participation we have the more valuable the tool is for everyone. If you have any questions, please reach out to me at beth.carroll@prosperiogroup.com or 815-302-1030.
Your 3PL Market Report subscription includes rolling eight-quarter trends, fuel price comparisons, and allows 3PLs and industry observers to view how the industry is performing as well as compare their business to companies of a similar size. Each report also includes a summary by Economist, Noël Perry. Subscribe now!
Better decisions lead to increased margin capture. Incorporating TIA's Certified Transportation Broker (CTB) into your employee development and training plans expresses an investment in your team and a service commitment to your customers. Sign up now for the Q2 CTB course that began on March 30! The online exam will be administered on June 27, 2020. Learn More and Register Here.
"The TIA Certified Transportation Broker course was very challenging and was full of information that was new to me. I feel better suited to progress through my career with this certification and proudly would support anyone thinking of taking on this challenge to better their career knowledge."

– Owen S., Navigator Direct, Inc.
If you have any questions, please contact Sean Tucker, TIA Education Manager, at tucker@tianet.org.
| | | |
| --- | --- | --- |
| | | Based on the popular 4th Edition of Freight Claims in Plain English, authored by George Carl Pezold & William J. Augello, which is often referred to as the "Bible" for freight claims. This "soup to nuts" virtual instructor-led training series will cover a wide range of issues and topics related to freight claims and freight claim recovery, including the basics of liability for loss and damage to freight in transit, bills of lading, burdens of proof, defenses, damages, limitations of liability, time limits, liability of carriers, freight forwarders, warehousemen, and other intermediaries. |
It will define the liability of a broker for negligence, breach of contract, or when a broker holds itself out to be a carrier. It will explain how to can assist your customer in filing a claim against a carrier, the measure of damages, and the proof required for a claim against a carrier.
June 2, 4, 9, & 11 | 2:00 – 4:00 PM ET
Presented by Gerard F. Smith, Managing Partner, Pezold, Smith, Hirschmann, and Selvaggio LLC
Financial management can be a challenge for any company, big or small. With the new TIA Finance 101 course, you'll be able to define key financial terms to provide information on financial matters, understand the importance of credit, receivables, payables, gross and net sales.
Invest a small amount of time to have a big impact on your bottom line.

Built by industry experts with your brokerage business in mind.