The Member Resource Library is a collection of guidelines and frameworks, contracts, legal cases, and other resources to provide TIA Members with a knowledge bank for 3PL success. Be sure to check out the latest additions to the library, including the recently updated Carrier Selection Framework and Framework to Combat Fraud.

You must be logged into the TIA website to access this library. Contact a member of TIA staff at
703.299.5700 if you need assistance.
Spot truckload volumes improve but rates lag. The national average spot van rate hovered around $1.50 a mile during the week ending May 3, a four-year low despite improving freight volumes, said DAT Solutions, which operates industry's largest load board network. Rates for refrigerated and flatbed loads hit their lowest points since early 2017.
As previously reported, the 2020 TIA Capital Ideas Conference & Exhibition has officially been postponed, but we're thrilled to announce it has been rescheduled for August 19-22. For the latest details and answers to questions regarding registrations, refunds, accommodations, sponsorships, and more, please visit our Capital Ideas Conference Updates Page.
Still in Austin. Same Hotel. Same Educational Sessions. Same Exhibitors. Same Sponsors. Same Experience. Just a Different Time.
TIA has officially rescheduled the 2020 Policy Forum to September 29-30 and transferred all registrations to the new dates. Join us at the JW Marriott Washington for another year of making your voice heard. For the latest details and answers to questions regarding registrations, accommodations, and more, please visit our Policy Forum Page.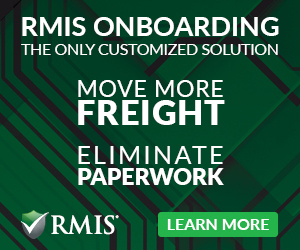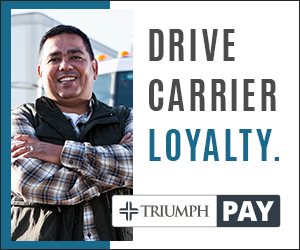 The TIA Delivers Advocacy Insights Podcast is more than just an update on the efforts of Chris and Scott on Capitol Hill. It also provides TIA Members with valuable information on how they can successfully advocate on behalf of their own business, TIA, and the 3PL industry.
From insights on effectively communicating with congressional offices to distinguishing between permissible and impermissible activities while lobbying, the Advocacy Insights Podcast provides TIA Members with the information and tools they need to become an advocacy wonk—regardless of whether they're inside or outside the Beltway! Listen to Episode 1 Today!
On April 29, Landstar announced it has added additional funds to the relief effort intended to help independent Landstar business capacity owner-operators (BCOs) and Landstar freight agents during the coronavirus pandemic. Now effective for each load delivered by a Landstar BCO with a confirmed delivery date from April 1 through May 15, Landstar will pay an extra $50 per load to the BCO hauling the load and the agent dispatching the load. The confirmed delivery date has been extended from April 30 to May 15.
The FMCSA announced the start of the Crash Preventability Determination Program (CPDP). Under this program, if motor carriers have an eligible crash that occurred on or after August 1, 2019, you may submit a Request for Data Review (RDR) with the required police accident report and other supporting documents, photos, or videos through the Agency's DataQs website.
Financial management can be a challenge for any company, big or small. With the new TIA Finance 101 course, you'll be able to define key financial terms to provide information on financial matters, understand the importance of credit, receivables, payables, gross and net sales.
Invest a small amount of time to have a big impact on your bottom line
Built by industry experts with your brokerage business in mind
Better decisions lead to increased margin capture. Incorporating TIA's Certified Transportation Broker (CTB) into your employee development and training plans expresses an investment in your team and a service commitment to your customers. Sign up now for the Q2 CTB course that began on March 30! The online exam will be administered on June 27, 2020. Learn More and Register Here.
"The CTB study course will unquestionably help further your career as a transportation broker and will increase your knowledge of the industry dramatically. I would recommend that anyone who is looking to be a leader, or just improve as a broker, take this course. It is worth every penny!"

– William Burns, Devote Dispatchers
If you have any questions, please contact Sean Tucker, TIA Education Manager, at tucker@tianet.org.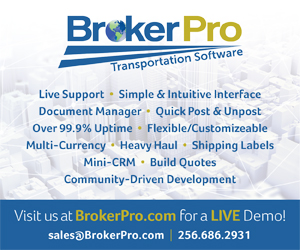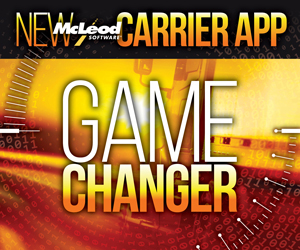 We know TIA Members are looking for tools and support to help them meet today's business challenges. With that in mind, TIA is excited to launch an Updated Advantage Program to help you successfully navigate some of those challenges.
TransCredit has provided credit information to the Transportation Industry since 1987. Utilizing robust data from a large network of aging providers, TransCredit's Premier Credit Reports are the most comprehensive industry-specific credit report available, displaying a unique credit score and payment trends.
Through this Advantage Program, TIA Members are extended a discounted subscription to this exclusive credit report package. These comprehensive services will build, update, and protect your company's profile, monitor and update your credit, view current references, and respond to negative information before it becomes an issue.
As a business owner, you want to limit your exposure; one way of doing this is with TransCredit as an additional layer of protection.
For additional information on this program or any of our TIA Advantage Programs, contact info@tianet.org.
Take your intermodal knowledge to the next level with TIA's Advanced Intermodal Course! This course, developed by a team of intermodal experts, consists of four learning modules and a final exam designed to teach you about the following topics:
Storage, driver, chassis, and weight charges;
The role of technology in invoicing, tracking and automation;
The rules and regulations regarding product protection and transloading; and
Detailed information on reduced rate transport and filing claims.
Member: $400 | Non-Member: $525
The course is available in a bundle with the Intro to Intermodal Course to members for $700: Bundle Registration.
Please contact education@tianet.org for a discount if you have already purchased the Intro to Intermodal Course.