Did You Know there is a free mobile app for drivers with tools and info to help truckers stay safe and healthy during the COVID-19 pandemic? Created by Transflo, the Driver Assist app offers the latest updates on coronavirus and how it pertains to the world of freight. Stay up to date on which truck stops are open, learn how to sanitize your cab properly and more. Plus, get access to the Transflo task force and social platform too! Everything you need to get through the pandemic is now in one place. Download it for free now from the Apple or Google Play store.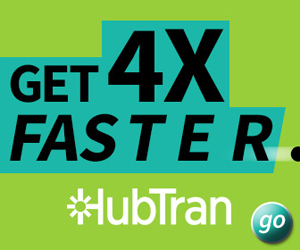 TIA has officially rescheduled the 2020 Policy Forum to September 29-30 and transferred all registrations to the new dates. Join us at the JW Marriott Washington for another year of making your voice heard.
For the latest details and answers to questions regarding registrations, accommodations and more, please visit our Policy Forum Page.
As previously reported, the 2020 TIA Capital Ideas Conference & Exhibition has officially been postponed, but we're thrilled to announce it has been rescheduled for August 19-22.

For the latest details and answers to questions regarding registrations, refunds, accommodations, sponsorships and more, please visit our Capital Ideas Conference Updates Page.
Still in Austin. Same Hotel. Same Educational Sessions. Same Exhibitors. Same Sponsors. Same Experience. Just a Different Time.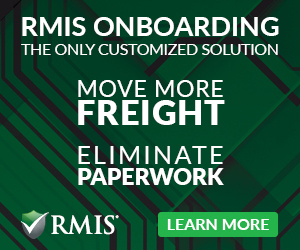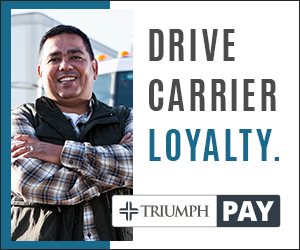 On April 10, 2020, the Federal Motor Carrier Safety Administration (FMCSA) published in the Federal Register a notice of application for exemption and request for comments from the Small Business in Transportation Coalition (SBTC). SBTC is seeking reconsideration of an August 14, 2013, application by AIPBA (The Association of Independent Property Brokers & Agents, who was the predecessor to SBTC) for an exemption from the $75,000 bond requirement for all property brokers and freight forwarders.
In this episode of the TIA Delivers Podcast, we sit down with Beth Carroll, Managing Principal of Prosperio Group, who provides insights into the four-part series she recently wrote for TIA's 3PL Perspectives magazine. The four-part series, "The Economics of Commissions," details the different approaches and methods used to figure sales commissions.

Her unique perspective and range of industry knowledge are extremely valuable to the 3PL community and this is an episode that you won't want to miss!
"April is the cruelest month," said renowned poet T.S. Eliot, and those words resonate in this season of coronavirus-fueled woes. March was a very good month for spot market providers, but April is looking bleak.
TIA Government Affairs staff is currently seeking volunteers for our Airfreight and International Logistics Conferences Committees.

Members of these two important Conference Committees will help TIA bolster policy-making in those relevant spheres and assist in developing valuable resources for members, as TIA looks to expand our portfolio and outreach in these specific areas.
The Fourth Quarter 2019 Market Report is now available! This subscription service includes rolling eight-quarter trends, fuel price comparisons, and allows 3PLs and industry observers to view how the industry is performing as well as to compare their business to companies of a similar size. Each report also includes a summary by TIA Economist, Noël Perry.
Better decisions lead to increased margin capture. Incorporating TIA's Certified Transportation Broker (CTB) into your employee development and training plans expresses an investment in your team and a service commitment to your customers. Sign up now for the Q2 CTB course that began on March 30! The online exam will be administered on June 27, 2020. Learn More and Register Here.
| | |
| --- | --- |
| | "As an HR professional working in the logistics industry, I have gained some understanding of the transportation and logistics world from my co-workers and being involved in the business. However, I never had the framework from the ground up—this course grew my knowledge immensely and gave me that foundation. It has increased my confidence to engage in conversations and it has earned me additional respect from my fellow logistics team members. I am very happy that I am now certified!" – Erica Wertanen, CTB - Automated Logistics Systems |
If you have any questions, please contact Sean Tucker, Education Manager, at tucker@tianet.org.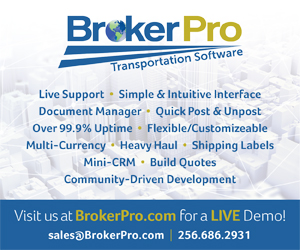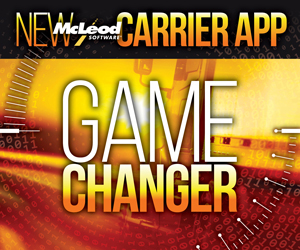 The Member Resource Library is a collection of guidelines and frameworks, contracts, legal cases, and other resources to provide TIA Members with a knowledge bank for 3PL success. Be sure to check out the latest additions to the library, including the recently updated Carrier Selection Framework and Framework to Combat Fraud.

You must be logged into the TIA website to access this library. Contact a member of TIA staff at
703.299.5700 if you need assistance.
Our industry is being asked to perform and extend services in ways that we have never seen before during these unparalleled times as our great nation pulls together.
3PLs are rethinking business as usual to meet the supply chain demands and to open capacity nationwide, particularly in the Van/Refer carrier space. With the high volume demands to move these loads, our members are having to meet more shipper requirements of $2m for truck liability to keep loads moving.
To help solve this shipper requirement, TripExcess provides a free quote engine and provides you with direct access to increase their motor carrier's insurance limits on a transactional/per-shipment basis, with the ability to issue a Certificate of Additional Coverage without a wait and within minutes at a cost of $50 to $125 per transaction.
Get started by visiting www.tripexcess.com/TIA. This online process is simple, fast, and allows you to respond quickly at any time and anywhere with an available app.
TripExcess is here to help you meet the supply chain demands that our industry is experiencing, with a solution that'll help keep trucks moving!
You may be surprised to know that there is a modern parallel between today's dating apps and new technology for the freight industry.

In this free webinar, we'll demonstrate how brokers connect and build relationships with more quality carriers and their drivers. Using new technology can help you stay ahead of the curve while building better relationships where it counts.

In this free webinar, Doug Schrier, Transflo's Vice President of Product & Innovation, will cover the major implications that new and innovative technology is having in the 3PL industry.
DATE: April 14, 2020 | TIME: 3:00 PM ET | PRESENTED BY: Transflo
Take your intermodal knowledge to the next level with TIA's Advanced Intermodal Course! This course, developed by a team of intermodal experts, consists of four learning modules and a final exam designed to teach you about the following topics:
Storage, driver, chassis, and weight charges;
The role of technology in invoicing, tracking and automation;
The rules and regulations regarding product protection and transloading; and
Detailed information on reduced rate transport and filing claims.
Member: $400 | Non-Member: $525
The course is available in a bundle with the Intro to Intermodal Course to members for $700: Bundle Registration.
Please contact education@tianet.org for a discount if you have already purchased the Intro to Intermodal Course.
Special $225 Savings for TIA Members. The New Employee Package evaluates and makes your employees better. It includes: New Employee Orientation, and The New Hire Assessment OR The Performance Predictor Assessment. Are you ready to stand out? Start your employees off on the right track and demonstrate your company's commitment to success.