Did You Know TIA has launched a new Virtual Lunch & Learn series? With a large portion of the U.S. workforce forced to telework in response to the COVID-19 crisis, TIA is now offering FREE webinars semiweekly on Tuesday's and Thursday's at 12:00 PM ET. Visit us online to learn more or register now!
As previously reported, the 2020 TIA Capital Ideas Conference & Exhibition has officially been postponed, but we're thrilled to announce it has been rescheduled for August 19-22.

Still in Austin. Same Hotel. Same Educational Sessions. Same Exhibitors. Same Sponsors. Same Experience. Just a Different Time.

For the latest details and answers to questions regarding registrations, refunds, accommodations, sponsorships, and more, please visit our Capital Ideas Conference Updates Page.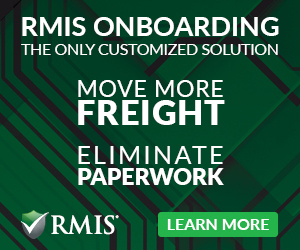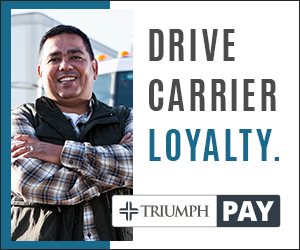 Transport Canada released guidance similar to the U.S. Department of Transportation (DOT) from last week. There are a few differences to be aware of, including a requirement to make sure the BOL states the load is for emergency relief and a requirement that carriers notify their specific provisions HOS director of their plan to operate under this emergency declaration.
The Department of Labor (DOL) released a draft poster that employers will be required to distribute to their employees, which outlines the requirements of the new family medical leave act and sick leave provisions.
The California Air Resources Board (CARB) is in the midst of amending the Transport Refrigeration Unit (TRU) Airborne Toxic Control Measure (ATCM) regulation. Specific to 3PLs, there are two amendments that CARB seeks to implement. First, CARB would like to amend the definitions of the regulation to include "Freight Contractor" and amend the requirements for vehicle owners and truck drivers to carry with them shipping documentation that includes the freight brokerage information.
Better decisions lead to increased margin capture. Incorporating TIA's Certified Transportation Broker (CTB) into your employee development and training plans expresses an investment in your team and a service commitment to your customers. Sign up now for the Q2 CTB course that began on March 30! The online exam will be administered on June 27, 2020. Learn More and Register Here.
| | |
| --- | --- |
| | "As an HR professional working in the logistics industry, I have gained some understanding of the transportation and logistics world from my co-workers and being involved in the business. However, I never had the framework from the ground up—this course grew my knowledge immensely and gave me that foundation. It has increased my confidence to engage in conversations and it has earned me additional respect from my fellow logistics team members. I am very happy that I am now certified!" – Erica Wertanen, CTB - Automated Logistics Systems |
If you have any questions, please contact Sean Tucker, Education Manager, at tucker@tianet.org.
Carriers and brokers have many options for managing their payment process. To understand the key drivers behind these preferences, TriumphPay partnered with FreightWaves to conduct an in-depth survey.

The survey yielded insights about what carriers consider when deciding how to manage their payments while also providing information about brokers' payment terms, internal processes and the overall payment experience.
In This Free Webinar, We'll Discuss:
What carriers expect from their payment experience
How carriers prefer to get paid and why
How brokers prefer to pay their carriers
What 3PLs and brokers can do to improve the overall payment experience
DATE: April 8, 2020

TIME: 2:00 - 3:00 PM ET

PRESENTED BY: TriumphPay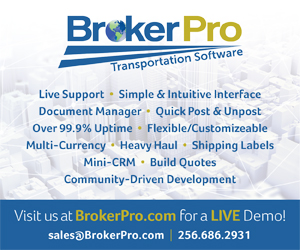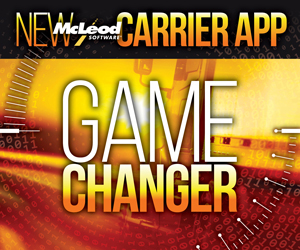 The Member Resource Library is a collection of guidelines and frameworks, contracts, legal cases, and other resources to provide TIA Members with a knowledge bank for 3PL success.

You must be logged into the TIA website to access this library. Contact a member of TIA staff at
703.299.5700 if you need assistance.
You may be surprised to know that there is a modern parallel between today's dating apps and new technology for the freight industry.

In this free webinar, we'll demonstrate how brokers connect and build relationships with more quality carriers and their drivers. Using new technology can help you stay ahead of the curve while building better relationships where it counts.

In this free webinar, Doug Schrier, Transflo's Vice President of Product & Innovation, will cover the major implications that new and innovative technology is having in the 3PL industry.
DATE: April 14, 2020

TIME: 3:00 PM ET

PRESENTED BY: Transflo
Take your intermodal knowledge to the next level with TIA's Advanced Intermodal Course! This course, developed by a team of intermodal experts, consists of four learning modules and a final exam designed to teach you about the following topics:
Storage, driver, chassis, and weight charges;
The role of technology in invoicing, tracking and automation;
The rules and regulations regarding product protection and transloading; and
Detailed information on reduced rate transport and filing claims.
Member: $400 | Non-Member: $525
The course is available in a bundle with the Intro to Intermodal Course to members for $700: Bundle Registration.
Please contact education@tianet.org for a discount if you have already purchased the Intro to Intermodal Course.
Special $225 Savings for TIA Members. The New Employee Package evaluates and makes your employees better. It includes: New Employee Orientation, and The New Hire Assessment OR The Performance Predictor Assessment. Are you ready to stand out? Start your employees off on the right track and demonstrate your company's commitment to success.