Did You Know in the May 2019 "What Are You Reading?" survey, TIA's flagship magazine, 3PL Perspectives, was ranked #1 among Brokers for printed materials? Magazine articles are written by a variety of 3PL industry leaders (including TIA members) and serves as the core of the magazine's content, making it a great channel for you to extend your reach to all TIA members. Are you interested in contributing an article to 3PL Perspectives? Contact communications@tianet.org for more information.
Registration for the TIA 2020 Capital Ideas Conference & Exhibition remains open. Act now to reserve your spot and join 1,500 of North America's leading 3PL professionals in Austin, Texas for 130+ Education Sessions, 80+ Exhibitors, 10+ Networking Events and a Keynote Address delivered by Admiral William H. McRaven (USN, Ret.). Questions? Contact membership@tianet.org.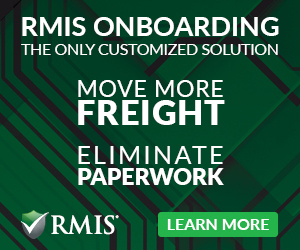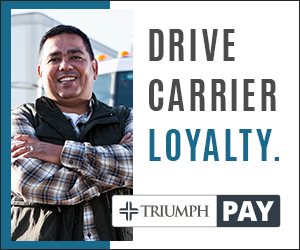 Got hand sanitizer? Canned soup? What about toilet paper? No? Well, get in line. Literally. Costco is one of the chains that has enjoyed high traffic in recent weeks, as consumers wait in long lines to purchase emergency supplies. Individual stores have started to limit the number of popular items that each shopper can take home, while the chain continuously replenishes stocks of bottled water, cleaning products, tissues, paper towels, and shelf-stable foods, according to a report in Forbes magazine.
On March 5, 2020, Congressman Mike Bost (R-12th/IL) and Congresswoman Angie Craig (D-2nd/MN) introduced the Truck Parking Safety Improvement Act (H.R. 6104). The Truck Parking Safety Improvement Act addresses the problem of limited safe truck parking by establishing a set-aside of existing federal highway transportation program dollars for a competitive grant program that states and other public entities may use to fund new truck parking projects. The set-aside amounts are calculated based on the relative shares of the four core highway programs.
Register now for the Certified Transportation Broker (CTB) course that began Jan. 6, 2020. The online exam will be administered on Saturday, March 28, 2020. The CTB program is the most widely recognized designation among 3PLs and sets you apart from your industry peers. Learn More and Register Here.
| | |
| --- | --- |
| | "As an HR professional working in the logistics industry, I have gained some understanding of the transportation and logistics world from my co-workers and being involved in the business. However, I never had the framework from the ground up—this course grew my knowledge immensely and gave me that foundation. It has increased my confidence to engage in conversations and it has earned me additional respect from my fellow logistics team members. I am very happy that I am now certified!" – Erica Wertanen, CTB - Automated Logistics Systems |
If you have any questions, please contact Sean Tucker, Education Manager, at tucker@tianet.org.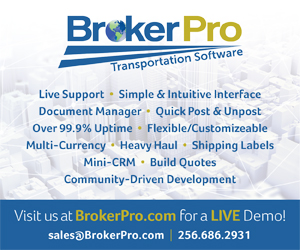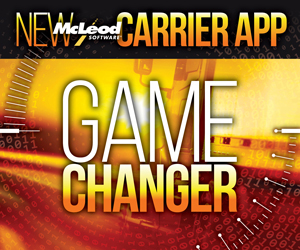 The Member Resource Library is a collection of guidelines and frameworks, contracts, legal cases, and other resources to provide TIA Members with a knowledge bank for 3PL success.

You must be logged into the TIA website to access this library. Contact a member of TIA staff at
703.299.5700 if you need assistance.
Nextep is excited to offer Transportation Intermediaries Association (TIA) Members a discounted Professional Employer Organization (PEO) service.
We provide comprehensive HR, benefits, payroll, and risk & compliance solutions. Nextep gives you access to big-company benefits, accurate payroll, best-in-class technology, and friendly HR experts. We help you do what you do best: run your business.
To help us get to know you a little better and how we can best serve your business needs, please take a moment to fill out the five-question survey.
We're looking forward to the opportunity to provide exceptional service and elevate the employment experience for you and your employees!
For more information regarding this and other TIA Advantage Programs, please contact Wendy Emerson at emerson@tianet.org.
Take your intermodal knowledge to the next level with TIA's Advanced Intermodal Course! This course, developed by a team of intermodal experts, consists of four learning modules and a final exam designed to teach you about the following topics:
Storage, driver, chassis, and weight charges.
The role of technology in invoicing, tracking and automation.
The rules and regulations regarding product protection and transloading.
Detailed information on reduced rate transport and filing claims.
Member: $400 | Non-Member: $525
The course is available in a bundle with the Intro to Intermodal Course to members for $700: Bundle Registration.
Please contact education@tianet.org for a discount if you have already purchased the Intro to Intermodal Course.
Special $225 Savings for TIA Members. The New Employee Package evaluates and makes your employees better. It includes: New Employee Orientation, and The New Hire Assessment OR The Performance Predictor Assessment. Are you ready to stand out? Start your employees off on the right track and demonstrate your company's commitment to success.