Did You Know The TIA 2020 Capital Ideas Conference & Exhibition, April 1-4, 2020 in Austin, TX, is fast approaching? To help ensure you have the best experience, we encourage you to register today and take advantage of early-bird rates before the February 19 deadline. Join more than 1,500 of North America's most successful brokerage-based logistics professionals – all in one place!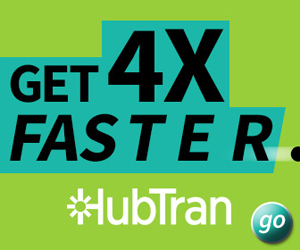 Learn the Keys to Effective Leadership from Adm. William H. McRaven, USN (Ret.) During the TIA 2020 Capital Ideas Conference & Exhibition Keynote Address
Join More than 1,500 of North America's Most Successful Brokerage-Based Professionals as Attendees Navigate Through New Industry Developments & Take Control of the Technology Challenges Affecting Their Business.
Register Now Before Registration Rates Increase on February 20, 2020.
EARLY-BIRD RATES: Member: $875 | Non-Member: $1,175
REGULAR RATES: Member: $975 | Non-Member: $1,275
For Additional Information Regarding Conference Registration or Other Conference Related Information, Please Click Here.
DON'T MISS OUT: TIA 2020 Conference Networking Lunch
(Thursday, April 2)
Grab your lunch and hear from our expert panel on Theft, Fraud & Liability Issues in the Intermediary World. Learn about the current trends in strategic theft being used in the intermediary arena such as:
Identity Theft

Fictitious Pick-Ups

Cyber Methods

Double Brokering
Participants will also examine current statistics related to these types of thefts and will walk away with multiple methods and techniques they can utilize to prevent these types of losses (including the tools available to commit and prevent these losses).
Register Today for the TIAFoundation Golf Outing Sponsored by Truckstop.com
Please join us for a day of friendly golf competition to benefit the TIAFoundation and build relationships on Wednesday, April 1. Registration is $325 and club rental is $75. Yes, we will be selling mulligans!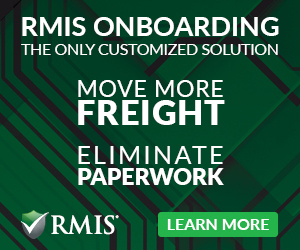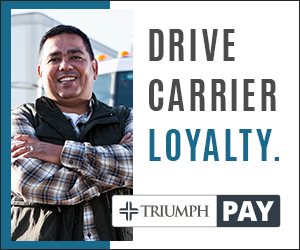 On Monday, January 20, the International Air Transport Association (IATA) released their 2020 guidance on the transportation of lithium batteries. This guidance document is based on the provisions set out in the 2019-2020 Edition of the ICAO Technical Instructions for the Safe Transport of Dangerous Goods by Air (Technical Instructions) and the 61st Edition of the IATA Dangerous Goods Regulations (DGR).
For starters, if we look at inside sales—whether pure hunter or a hybrid between hunter and farmer who is supposed to find and grow a new customer—we see a pretty different salary picture for entry-level positions compared to the carrier-sales side.
Please Contact TIA at membership@tianet.org to Receive Your Access Code.
It's officially the slow season. For many transportation and logistics pros, this is a great time to take a vacation preferably on a tropical island somewhere. If you're still moving freight this month, however, you shouldn't have much trouble finding trucks.
Register now for the Certified Transportation Broker (CTB) course that began Jan. 6, 2020. The online exam will be administered on Saturday, March 28, 2020. The CTB program is the most widely recognized designation among 3PLs and sets you apart from your industry peers. Learn More and Register Here.
| | |
| --- | --- |
| | "The CTB course was challenging but rewarding. The material provided insight into many industry topics that I had encountered, but never fully understood." – Kenton Sprayberry, BR Williams Trucking, Inc. |
If you have any questions, please contact Sean Tucker, Education Manager, at tucker@tianet.org.
Special $225 Savings for TIA Members. The New Employee Package evaluates and makes your employees better. It includes: New Employee Orientation, and The New Hire Assessment OR The Performance Predictor Assessment. Are you ready to stand out? Start your employees off on the right track and demonstrate your company's commitment to success.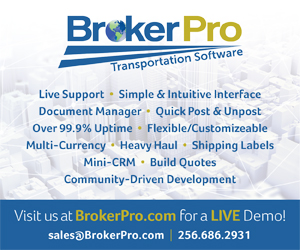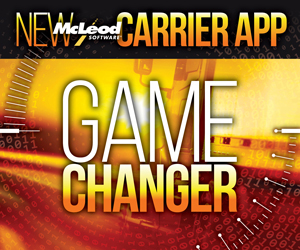 The TIA Advantage Program continues to focus on designed discounted solutions as a feature of membership to drive additional value and support for our membership.
Transportation Intermediaries Association (TIA) is excited to introduce discounted PEO services through Nextep, Inc., a certified professional employer organization (CPEO)* that provides comprehensive HR, benefits, payroll, and risk & compliance solutions. Nextep's PEO services provide access to big-company benefits, accurate payroll, best-in-class technology, and their friendly HR experts.
Nextep offers a full range of services to every size of business and can tailor a plan to fit your specific needs. Nextep knows there are a lot of options to choose from, so they put together a selection of services that have helped smaller, medium, and larger businesses grow and be successful.
Why A PEO?
PEOs are proven to help businesses survive and thrive in today's constantly changing market.
Nextep helps you do what you do best: run your business!
For more information regarding this and other TIA Advantage Program, please contact info@tianet.org.

*The IRS does not endorse any particular certified professional employer organization. For more information on certified professional employer organizations, please visit www.IRS.gov.
The Member Resource Library is a collection of guidelines and frameworks, contracts, legal cases, and other resources to provide TIA Members with a knowledge bank for 3PL success.

You must be logged into the TIA website to access this library. Contact a member of TIA staff at
703.299.5700 if you need assistance.
Take your intermodal knowledge to the next level with TIA's Advanced Intermodal Course! This course, developed by a team of intermodal experts, consists of four learning modules and a final exam designed to teach you about the following topics:
Storage, driver, chassis, and weight charges
The role of technology in invoicing, tracking, and automation
The rules and regulations regarding product protection and transloading
Detailed information on reduced rate transport and filing claims
Member: $400 | Non-Member: $525
The course is available in a bundle with the Intro to Intermodal Course to members for $700: Bundle Registration
Please contact education@tianet.org for a discount if you have already purchased the Intro to Intermodal Course.