Did You Know? Across multiple services, offerings, and platforms, TIA reviews options to provide powerful benefits for your business success. These exclusive opportunities, known as TIA Advantage Programs, range from software bundles to credit and insurance services. While TIA does not endorse these services, it is our duty and responsibility to make them available to the membership to positively impact their business operations and pathways to success. Today, TIA Services is excited to announce two new Advantage Programs to our members this month!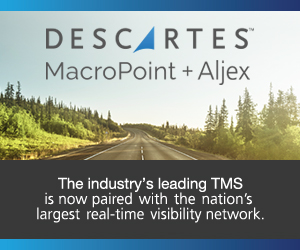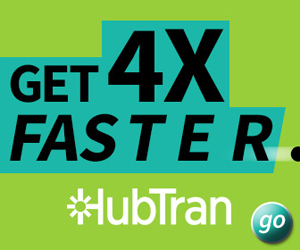 3PL and the Technologies of the Future
While true, no one knows what the future holds. Whether it be APIs, mobile based applications, big data, Artificial Intelligence, etc.; 3PLs will be leading the way with cutting-edge technology. Join the closing panel as we discuss the tools you can expect to emerge that will enhance your relationship with your customers, shippers or carriers.
Thank you to our 2019 Technovators
Showcase 2 Technovator
3GTMS
FrontApp, Inc.
HubTran
Pierbridge, Inc.
Trucker Tools
Showcase 3 Technovator
Banyan Technology
Lean Staffing, Inc
Registry Monitoring Insurance Services, Inc.
Revenova, LLC
#TIA2020Con Registration is Open Today!
A Conference Built Just for 3PLs
Join your friends and colleagues for an in-depth look at today's issues confronting the 3PL industry at the TIA 2020 Capital Ideas Conference & Exhibition, April 1-4, 2020 in Austin, Texas.

TIA's flagship event is the premier conference geared to third-party logistics providers. It is a once-a-year opportunity for you to engage with representatives throughout North America and abroad in one location. You have earned a seat at the table and you will not want to miss this unique opportunity to experience the industry's premier 3PL event. Select from over 100+ unbeatable 3PL educational sessions!

It's what you know, who you know, and how you put it all together that gets you ahead. And that's exactly what the TIA 2020 Capital Ideas Conference & Exhibition is all about.
Exhibit at #TIA2020Con
April 1-4, Austin Tx
Don't delay and lose that spot you want in the 2020 Exhibit Hall. The deadline for the second round of booth assignments has now passed, and booth assignments will now be made on a first-come, first-served basis. Click here to reserve a booth today! If you have questions, contact meetings@tianet.org.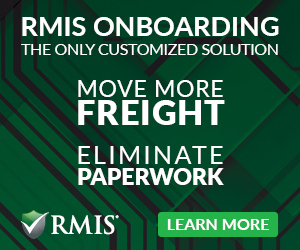 Sign up now for the CTB course that began September 30. The online exam will be administered on Saturday, Dec. 14, 2019. The Certified Transportation Broker (CTB) Program is the most-widely recognized designation among 3PLs and sets you apart from your peers. Learn more and register here.
| | |
| --- | --- |
| | "The CTB course was challenging but rewarding. The material provided insight into many industry topics that I had encountered, but never fully understood." – Kenton Sprayberry, BR Williams Trucking, Inc. |
If you have any questions, please contact Sean Tucker, Education Manager, at tucker@tianet.org.
When was the last time you audited your Marketing and Sales Management operations? What one word describes the core of marketing? What are the five marketing management philosophies, and which one has the greatest effect on a 3PL? What are the three basic assumptions a sales manager must make to become successful? What are five steps to establishing and sustaining a sales management team? How does money work in terms of motivational strategies for a sales team? Come see if you know the answers to more than 60 marketing and sales management questions that could provide a boost to your 3PL.
Who should participate?
President's/CEO's
VP's or Directors of Marketing
VPs or Directors of Sales
Sales Managers
Tuesday, November 5-Thursday, November 7
2-3PM EST each day
Presented by James T. Kenny, Ph.D.
Special $225 Savings for TIA Members. The New Employee Package evaluates and makes your employees better. It Includes: New Employee Orientation, and The New Hire Assessment OR The Performance Predictor Assessment. Are you ready to stand out? Start your employees off on the right track and demonstrate your company's commitment to success.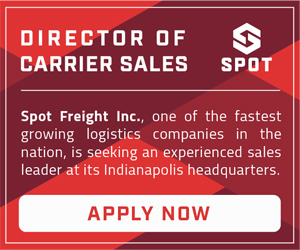 The Member Resource Library is a collection of guidelines and frameworks, contracts, legal cases and other resources to provide TIA Members with a knowledge bank for 3PL success.

You must be logged into the TIA website to access this library. Contact a member of TIA staff at
703.299.5700 if you need assistance.
Through McGriff,Seibels & Williams the exclusive retailer for the distribution of TripExcess, TIA members can access $1M excess liability insurance.
This is a revolutionary program for the industry and a unique product that will allow the TIA members to "purchase additional liability insurance" online per load. This product will allow members to meet shipper requirements of $2M or $3M in liability coverage; the $1M excess sits on-top of the carrier's existing liability coverage. Rates are based on distance and are affordable, quick and easy! With quote ranges from $50 + taxes & fees for trips under 350 miles up to $125 + taxes & fees for trips over 1,000 miles.

For more information on this program, contact info@tianet.org
Through Roanoke, TIA members can access coverage which addresses exposures and coverage issues with the appropriate alignment of risk management strategies but at an affordable rate. The policy has Cybercrime coverage included at no additional fee, here are some Coverage Highlights:
Cyber Crime: coverage applies for fraudulent payments made on a billing invoice or transfer of funds to a third-party as a direct result of fraudulent written, electronic or telephone instructions designed to mislead the company. This can be done without the criminals entering a company's computer network.
Business Interruption: coverage applies to the business loss resulting from the failure of a contracted outsourced service provider i.e. information technology services. If a company's operations depend on a third-party's services and those services come to a complete halt, a company may not be able to receive or fulfil an order leading to a business interruption loss.
Data Loss and Restoration: coverage applies to the expenses to regain, repair, restore or recreate damaged, lost or destroyed Data. After a ransomware attack, there is no guarantee that a company will regain access to its client information, order information, shipment logs, etc.
For more information on this program, contact info@tianet.org