Did You Know? Registration for TIA's 2020 Capital Ideas Conference and Exhibition is now open! Attend and select from more than 100+ unbeatable 3PL educational sessions. Connect with your colleagues at 10 varied and unique networking activities. Renew your friendships and forge new partnerships. That's exactly what the TIA 2020 Capital Ideas Conference & Exhibition is all about. #TIA2020Con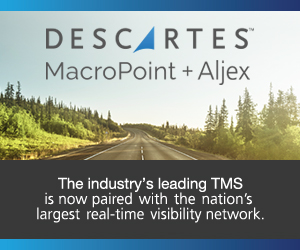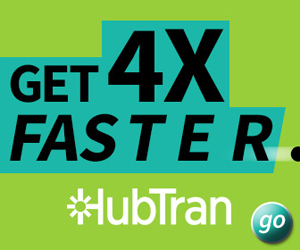 #TIA2020Con Registration is Open Today!
A Conference Built Just for 3PLs
Join your friends and colleagues for an in-depth look at today's issues confronting the 3PL industry at the TIA 2020 Capital Ideas Conference & Exhibition, April 1-4, 2020 in Austin, Texas.

TIA's flagship event is the premier conference geared to third-party logistics providers. It is a once-a-year opportunity for you to engage with representatives from throughout North America and abroad in one location. You have earned a seat at the table and you will not want to miss this unique opportunity to experience the industry's premier 3PL event.

It's what you know, who you know, and how you put it all together that gets you ahead. And that's exactly what the TIA 2020 Capital Ideas Conference & Exhibition is all about.
Exhibit at #TIA2020Con
April 1-4, Austin Tx
Don't delay and lose that spot you want in the 2020 Exhibit Hall. The deadline for the second round of booth assignments has now passed, and booth assignments will now be made on a first-come, first-served basis. Click here to reserve a booth today! If you have questions, contact meetings@tianet.org.
Digitizing Processes and Improving Business Relationships
We live in a day and age centered around digitalization. The business order entry process is no different, in which the conversation centers around real-world examples digitizing the order, and how resources and procedures have been adjusted to leverage the available technology.
Thank you to our 2019 Technovators
Showcase 2 Technovator
3GTMS
FrontApp, Inc.
HubTran
Pierbridge, Inc.
Trucker Tools
Showcase 3 Technovator
Banyan Technology
FactorCloud
Lean Staffing, Inc
Registry Monitoring Insurance Services, Inc.
Revenova, LLC
Sign up now for the CTB course that began September 30. The online exam will be administered on Saturday, Dec. 14, 2019. The Certified Transportation Broker (CTB) Program is the most-widely recognized designation among 3PLs and sets you apart from your peers. Learn more and register here.
| | |
| --- | --- |
| | "The CTB course was challenging but rewarding. The material provided insight into many industry topics that I had encountered, but never fully understood." – Kenton Sprayberry, BR Williams Trucking, Inc. |
If you have any questions, please contact Sean Tucker, Education Manager, at tucker@tianet.org.
Join us as presenter Mark Christos goes through a tutorial of TIA's Benchmarking Software, discusses how to use the provided data by comparing test data to what is visible, and how to use the filters and reports that are available to compare your company to other like-sized companies.
Wednesday, October 30
2-3PM EST
Presented by Mark Christos
When was the last time you audited your Marketing and Sales Management operations? What one word describes the core of marketing? What are the five marketing management philosophies, and which one has the greatest effect on a 3PL? What are the three basic assumptions a sales manager must make to become successful? What are five steps to establishing and sustaining a sales management team? How does money work in terms of motivational strategies for a sales team? Come see if you know the answers to more than 60 marketing and sales management questions that could provide a boost to your 3PL.
Who should participate?
President's/CEO's
VP's or Directors of Marketing
VPs or Directors of Sales
Sales Managers
Tuesday, November 5-Thursday, November 7
2-3PM EST each day
Presented by James T. Kenny, Ph.D.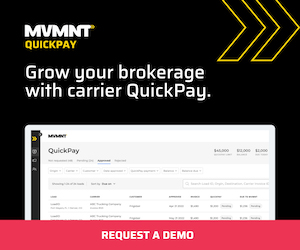 The Member Resource Library is a collection of guidelines and frameworks, contracts, legal cases and other resources to provide TIA Members with a knowledge bank for 3PL success.

You must be logged into the TIA website to access this library. Contact a member of TIA staff at
703.299.5700 if you need assistance.
Special $225 Savings for TIA Members. The New Employee Package evaluates and makes your employees better. It Includes: New Employee Orientation, and The New Hire Assessment OR The Performance Predictor Assessment. Are you ready to stand out? Start your employees off on the right track and demonstrate your company's commitment to success.