Did You Know? A member benefit webinar is free to all TIA members. You can add as many members of your staff as you want. Let your employees and co-workers know they can Create An Account on TIA's website and access member benefits. Go ahead... Forward this on and invite your co-workers.
Exhibit at #TIA2020Con
April 1-4, Austin Tx
Don't delay and lose that spot you want in the 2020 Exhibit Hall. The deadline for the second round of booth assignments has now passed, and booth assignments will now be made on a first-come, first-served basis. Click here to reserve a booth today! If you have questions, contact meetings@tianet.org.
2020 Registration for Attendees OPENING SOON!
TUESDAY, OCTOBER 15
3PLs and the Technologies of the Future
While true, no one knows what the future holds. Whether it be APIs, mobile-based applications, big data, Artificial Intelligence, etc., 3PLs will be leading the way with cutting-edge technology. Join the closing panel as we discuss the tools you can expect to emerge that will enhance your relationship with your customers, shippers or carriers.
Thank you to our 2019 Technovators
Sign up now for the CTB course that begins September 30. The online exam will be administered on Saturday, Dec. 14, 2019. The Certified Transportation Broker (CTB) Program is the most-widely recognized designation among 3PLs and sets you apart from your peers. Learn more and register here.
| | |
| --- | --- |
| | "The CTB course was challenging but rewarding. The material provided insight into many industry topics that I had encountered, but never fully understood." – Kenton Sprayberry, BR Williams Trucking, Inc. |
If you have any questions, please contact Sean Tucker, Education Manager, at tucker@tianet.org.
In this webinar, Noël Perry will present the facts and logic surrounding the perennial topic of the truckload driver shortage. He will do so in two contrasting ways, showing, first, how demographics say that hiring drivers is getting just a little harder each year. Second, knowing that it is easy to see how a sudden surge in driver demand will outstrip the hiring process and cause tightness until the system can catch up. To hear this logic presented in its full form, to see the statistics that back it up, and what it means to the brokerage community, tune in to TIA's October webinar.
Wednesday, Oct. 9, 2019
2-3 PM EST
Presented by Noël Perry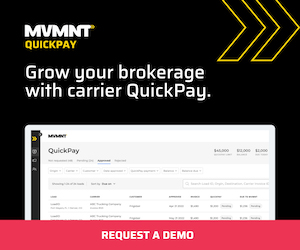 The Member Resource Library is a collection of guidelines and frameworks, contracts, legal cases and other resources to provide TIA Members with a knowledge bank for 3PL success.

You must be logged into the TIA website to access this library. Contact a member of TIA staff at
703.299.5700 if you need assistance.
Special $225 Savings for TIA Members. The New Employee Package evaluates and makes your employees better. It Includes: New Employee Orientation, and The New Hire Assessment OR The Performance Predictor Assessment. Are you ready to stand out? Start your employees off on the right track and demonstrate your company's commitment to success.