Did You Know? TIA has multiple media channels including The Logistics Weekly. Check us out on YouTube and subscribe for our newest videos! This week, check out Parker Holcomb, CEO of CoLane, discuss our upcoming Technovations Conference. Click Here to Watch...
Exhibit booth reservation requests for the 2020 TIA Capital Ideas and Exhibition can be made here. If you have questions, contact meetings@tianet.org.
The final round of booth reservations closes at COB Sept. 13, 2019. After that time booths will be sold based on availability when the reservation is received and paid in full. Click here to reserve a booth today!
In this wide-ranging talk TIA Chief Economist Noël Perry will present his forecast for industry conditions in 2020, to include the chance of recession and the effects of regulatory changes, including the FMCSA's latest proposals for Hours of Service. As usual, Noël will also touch on the wider context of transportation with special attention to the first signs of the radical technical changes that will affect all of our businesses over the next 10 years - and beyond! CLICK HERE TO REGISTER
ACT NOW for Early Bird Registration for 3PL Technovations Conference! If you're looking to stay at the forefront of leading data technologies and make smarter, more informed decisions for your business, you won't want to miss this event and neither will your employees! Gain insights on blockchain, freight matching, economic shifts and more. We know you have options. Choose a technology meeting geared toward 3PLs and take control of the technology changes affecting your business.
Thank you to our 2019 Technovators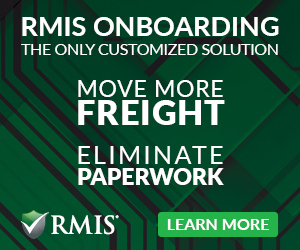 Sept. 10-12, 2019: Indianapolis, IN - FTR Conference
Sept. 15-18, 2019: Long Beach, CA - IANA Intermodal Expo
Sept. 15-18, 2019: Anaheim, CA - CSCMP
Sept. 15-18, 2019: Houston, TX - TMW Users Conference
Sept. 19-21, 2019: Columbus, OH - NASCO Continental Reunion
Oct. 9-11, 2019: Austin, TX - DAT User Conference
Nov. 12-13, 2019: Amelia Island, FL - 3PL Technovations
April 1-4, 2020: Austin, TX - TIA Capital Ideas Conference & Exhibition
Sign up now for the CTB course that begins September 30. The online exam will be administered on Sat., Dec. 14, 2019. The Certified Transportation Broker (CTB) Program is the most-widely recognized designation among 3PLs and sets you apart from your peers. Learn more and register here.
| | |
| --- | --- |
| | "The CTB course was challenging but rewarding. The material provided insight into many industry topics that I had encountered, but never fully understood." – Kenton Sprayberry, BR Williams Trucking, Inc. |
If you have any questions, please contact Sean Tucker, Education Manager, at tucker@tianet.org.
Why is it that culture is the defining aspect of any transportation company? Join Joel McGinley as he describes why "culture eats strategy for breakfast" and how you as an owner or manager of your business can harness the power of culture to propel your business forward.
Day 1 - Why culture is always more important than strategy
Day 2- How to develop a strong culture
Day 3- Maintaining and developing a performance-based culture
Sept. 17-19, 2019
2-3 PM EST each day
Presented by Joel McGinley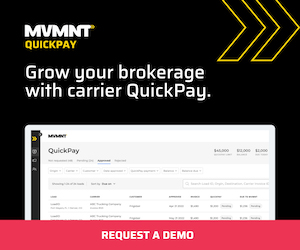 TIA is looking to promote career growth through the posting of job opportunities. If you or your company have any available job openings, please send them to Humphrey@tianet.org, and we will post them here in our members-only newsletter.
The Member Resource Library is a collection of guidelines and frameworks, contracts, legal cases and other resources to provide TIA Members with a knowledge bank for 3PL success.

You must be logged into the TIA website to access this library. Contact a member of TIA staff at
703-299-5700 if you need assistance.
Special $225 Savings for TIA Members. The New Employee Package evaluates and makes your employees better. It Includes: New Employee Orientation, and The New Hire Assessment OR The Performance Predictor Assessment. Are you ready to stand out? Start your employees off on the right track and demonstrate your company's commitment to success.