Did You Know? TIA offers Consulting Services. With the everchanging transportation landscape, your business must make thoughtful and strategic decisions to grow, sustain and survive. As the voice of the 3PL industry, TIA is pleased to offer top-tiered coaching, assessments and education for 3PLs to leverage today. To speak to someone about TIA's Consulting Services, or receive recommendations on what available resources can accelerate your company's growth, FILL OUT THIS FORM, and a coach will reach out to you.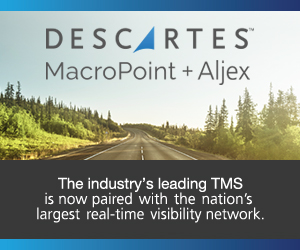 ACT NOW for Early Bird Registration for 3PL Technovations Conference! If you're looking to stay at the forefront of leading data technologies and make smarter, more informed decisions for your business, you won't want to miss this event and neither will your employees! Gain insights on blockchain, freight matching, economic shifts and more. We know you have options. Choose a technology meeting geared toward 3PLs and take control of the technology changes affecting your business.
Thank you to our 2019 Technovators
Exhibit booth reservation requests for the 2020 TIA Capital Ideas and Exhibition can be made here. If you have questions, contact meetings@tianet.org.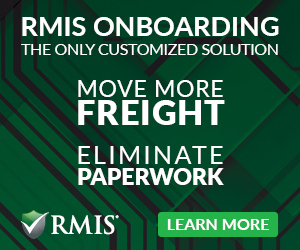 If we had to pick one of the biggest buzzwords in the industry right now, 'automation' would be it. But you don't have to overhaul your entire supply chain or install robots before you can see efficiency gains. Instead, small-scale improvements to your existing systems can reap enormous rewards. Learn how leading logistics companies are cutting down on response time and scaling their operations by introducing automation into their digital workflow.
Thursday, August 29
2-3PM EST
Sponsored and Presented by Front App
Learn the basics of contracts from two experts, James Lee and Ron Usem. Ideal for new brokers or new employees, this member-benefit webinar will give you a step by step walkthrough of TIA's Broker/Carrier contract and TIA's Broker/Shipper contract, with ample time at the end of the webinar for any questions you may have.
Wednesday, September 4
2-3PM EST
Presented by James Lee and Ron Usem
In this wide-ranging talk Noël Perry, TIA Chief Economist will present his forecast for industry conditions in 2020, to include the chance of recession and the effects of regulatory changes, including the FMCSA's latest proposals for Hours of Service. As usual, Noël will also touch on the wider context of transportation with special attention to the first signs of the radical technical changes that will affect all of our businesses over the next 10 years - and beyond! CLICK HERE TO REGISTER
Special $225 Savings for TIA Members. The New Employee Package evaluates and makes your employees better. It Includes: New Employee Orientation, and The New Hire Assessment OR The Performance Predictor Assessment. Are you ready to stand out? Start your employees off on the right track and demonstrate your company's commitment to success.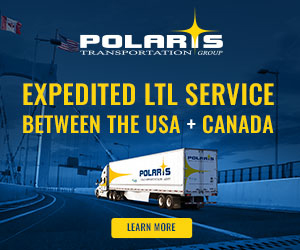 In the May 2019 "What Are You Reading?" survey, TIA's flagship magazine, 3PL Perspectives, was ranked No.1 among Brokers for printed materials. Magazine articles are written by a variety of 3PL industry leaders, including TIA members, and are the core of the magazine's content, making it a great channel for you to extend your reach to all TIA members.
Are you interested in contributing an article to 3PL Perspectives? Contact Neil Humphrey at Humphrey@tianet.org for more information.
The Member Resource Library is a collection of guidelines and frameworks, contracts, legal cases, and other resources to provide TIA Members with a knowledge bank for 3PL success.

You must be logged into the TIA website to access this library. Contact a member of TIA staff at 703-299-5700 if you need assistance.