Did You Know? The Second Quarter 2019 3PL Market Report is now available! TIA's 3PL Marketing Report is a quarterly report that gathers operating data to present a realistic view of the 3PL industry. The report, comprised of data drawn from three categories of members based on revenue, represented 1.4 million shipments and $2.9 billion in total revenue for the Second Quarter 2019. Additionally, the report includes detailed 3PL activities by transportation mode and measures comparative volume, revenue, margin and margin percentages, quarterly and year over year. For more information or to subscribe CLICK HERE.
Notice:
Please be advised, TIA does not and has not at any time sold the contact information of our members. Any emails you may receive stating otherwise, and prompting you to purchase our member data, are fraudulent and should be ignored.
EXPO has nine educational opportunities delivering insights to 3PLs, including "FMC's Recommendations to Improve Freight Flows," "Growth Strategies for Non-Asset 3PLs," and "Is TOFC an Endangered Species?" For those new to the industry, two Intermodal University sessions are also on the schedule. Have shipper customers that need to learn more about intermodal? Qualified BCOs attend for free.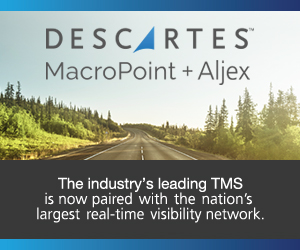 ACT NOW for Early Bird Registration for 3PL Technovations Conference! If you're looking to stay at the forefront of leading data technologies and make smarter, more informed decisions for your business, you won't want to miss this event and neither will your employees! Gain insights on blockchain, freight matching, economic shifts and more. We know you have options. Choose a technology meeting geared toward 3PLs and take control of the technology changes affecting your business.
Thank you to our 2019 Technovators
Exhibit booth reservation requests for the 2020 TIA Capital Ideas and Exhibition can be made here. If you have questions, contact meetings@tianet.org.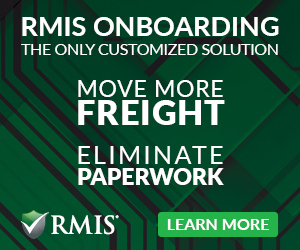 Full trucking automation is 15 or more years off, so why should brokers worry about it now? Noël Perry explains in this webinar that many parts of the industry are already experiencing revolutionary development that may profoundly change everything well before the 15-year estimate. Moreover, he will make the case that the brokers' role will be affected at least as much as the most progressive carrier.
Member Benefit

Wed., August 21, 2019
2-3 PM EST
Presented by: Noël Perry
Sign up now for the CTB course that began July 1. The online exam will be administered on Sat., Sept. 28, 2019. The Certified Transportation Broker (CTB) Program is the most widely recognized designation among 3PLs and sets you apart from your peers. Learn more and register here.

"The CTB course was challenging but rewarding. The material provided insight into many industry topics that I had encountered, but never fully understood." – Kenton Sprayberry, BR Williams Trucking, Inc.

If you have any questions, please contact Sean Tucker, Education Manager, at tucker@tianet.org.
Special $225 Savings for TIA Members. The New Employee Package evaluates and makes your employees better. It Includes: New Employee Orientation, and The New Hire Assessment OR The Performance Predictor Assessment. Are you ready to stand out? Start your employees off on the right track and demonstrate your company's commitment to success.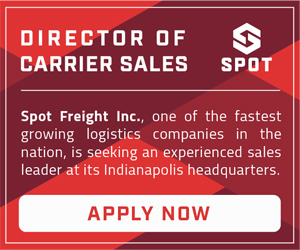 In the May 2019 "What Are You Reading?" survey, TIA's flagship magazine, 3PL Perspectives, was ranked No.1 among Brokers for printed materials. Magazine articles are written by a variety of 3PL industry leaders, including TIA members, and are the core of the magazine's content, making it a great channel for you to extend your reach to all TIA members.
Are you interested in contributing an article to 3PL Perspectives? Contact Neil Humphrey at Humphrey@tianet.org for more information.
The Member Resource Library is a collection of guidelines and frameworks, contracts, legal cases, and other resources to provide TIA Members with a knowledge bank for 3PL success.

You must be logged into the TIA website to access this library. Contact a member of TIA staff at 703-299-5700 if you need assistance.