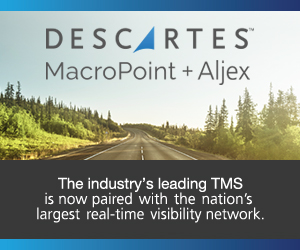 Your voice, leadership and support are imperative if we're going to be successful in educating Members of Congress on the important role that YOUR businesses play in the American economy!

From June 11-12, 2019, you can:
Experience two days of high-level briefings, meetings with decision makers in Congress, and exclusive dinners with industry leaders

Walk the halls of Congress advocating on behalf of your business and your industry

Build personal relationships with your elected officials

Gain the maximum value from your TIA membership

Enjoy a private tour of the Library of Congress
Questions? Please contact a member of the TIA staff at 703-299-5705.
Thank you to our generous 2019 Policy Forum sponsors!
Registration is now open for 3PL Technovations! If you're looking to stay on the forefront of leading data technologies and make smarter, more informed decisions for your business, you won't want to miss this event and neither will your employees! Gain insights on blockchain, freight matching, economic shifts, and more. We know you have options. Choose a technology meeting geared towards 3PLs and take control of the technology changes affecting your business.
Thank you to our 2019 Technovators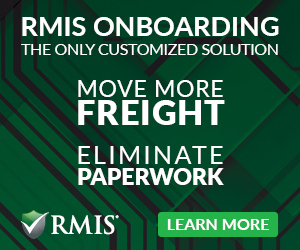 The Fiscal Year 2020 appropriations bill that included several key provisions related to the transportation industry was passed on May 23, 2019 by the House Transportation, Housing and Urban Development or THUD Appropriations Subcommittee of the Full House Appropriations Committee. One of the most concerning provisions included in the approved text to the 3PL industry, is the reposting of all CSA scores and alerts.
The TIA 3PL Marketing Reports provide a representative understanding of what is happening within this business sector. The publication is based on a monthly survey of TIA members who submit real operating data, and answer questions on business conditions affecting the 3PL industry. TIA's efforts are providing a truly comprehensive report on the trends and practices of the 3PL industry.
The report contains rolling eight-quarter trends and fuel price comparisons, and allows 3PLs and industry observers to view how the industry is performing as well as to compare their business to companies of a similar size.
Subscribe Today and get one year of reports
Picture this: It's Thursday afternoon, you're sitting at your desk daydreaming about the weekend when the phone rings and it's one of your agents advising you that there's been an accident. A truckload of freight from your least favorite customer was completely destroyed in a trailer fire. Your first thought is "Oh, no. Why did I come to work today?"
Sign up now for the CTB course that begins July 1. The online exam will be administered on Sat., Sept. 28, 2019. The Certified Transportation Broker (CTB) Program is the most-widely recognized designation among 3PLs and sets you apart from your peers. Learn more and register here.

"The CTB course was challenging but rewarding. The material provided insight into many industry topics that I had encountered, but never fully understood." – Kenton Sprayberry, BR Williams Trucking, Inc.

If you have any questions, please contact Sean Tucker, Education Manager, at tucker@tianet.org.
The topic of automatic trucks appears at times like a gee-whizz fantasy. It could happen someday, but too far out for today's industry to worry about. In this webinar, TIA's transportation economist Noël Perry takes a closer look at this phenomenon and will speculate on how we will get from here to there. His conclusions, as usual, include some big surprises, in this case in two important ways: Highway automation is more about cars than trucks. That's one. And two: there are some powerful intermediate steps in this change that will be requiring your attention much sooner than you think. Tune in to find out!

When: Wed., June 12, 2-3PM EST. Presented by: Noël Perry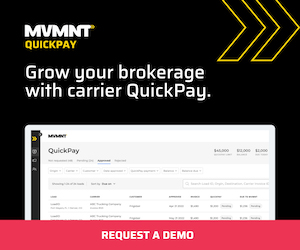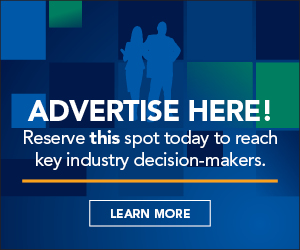 Are you taking advantage of the TIA Advantage program? As part of TIA's commitment to helping its members grow and succeed, TIA has partnered with several companies to offer its members products and services at special savings!
As part of TIA's Advantage Programs, The Transportation Intermediaries Association (TIA) is pleased to offer FreightWaves' proprietary SONAR dashboard to TIA members.
TIA remains committed to driving value to membership by providing access to leading data technologies in the industry. We are here to help 3PLs navigate and use data-driven insights to increase profitability and reach.
SONAR is a data/analytics platform in the transportation industry. It provides near-time freight market insights for 3PLs, shippers, carriers and financial institutions. The SONAR platform brings together millions of disparate freight market data points with a robust analytics toolset and the market intelligence of the FreightWaves team – all through SONAR's intuitive dashboard. SONAR delivers the most comprehensive view of the freight markets, in the fastest manner available in the industry today.
The SONAR platform is a unique marriage of big data, technology, and deep tribal knowledge.
The platform boasts more than 120,000 daily data points, with deep analytics relating to the entire global freight market, including trucking, rail, intermodal, maritime container, air cargo, and warehouse data, as well as thousands of data series that cover economics, census, weather, traffic, and commodities.
TIA members receive a 10% annual discount on your SONAR package. To learn more, contact info@tianet.org and use promo code TIASON19.
The Member Resource Library is a collection of guidelines and frameworks, contracts, legal cases, and other resources to provide TIA Members with a knowledge bank for 3PL success.

You must be logged into the TIA website to access this library. Contact a member of TIA staff at 703-299-5700 if you need assistance.
Special $225 Savings for TIA Members. The New Employee Package evaluates and makes your employees better. It Includes: New Employee Orientation, and The New Hire Assessment OR The Performance Predictor Assessment. Are you ready to stand out? Start your employees off on the right track and demonstrate your company's commitment to success.