| | | | |
| --- | --- | --- | --- |
| | | | Forbes has named Fuji Avdic to its 30 Under 30 – Manufacturing and Industry 2019 list. Avdic is the Founder of Stryker Logistics and came to the U.S. at seven as a Bosnian refugee. At 22, he started a commercial delivery company that racked up $20 million of sales in three years. After he sold that first business, he founded Stryker, a logistics firm that expects $15 million revenue this year. |
If you have news you would like to share with other TIA members, send it to us, and we'll place it in the next issue of Logistics Weekly.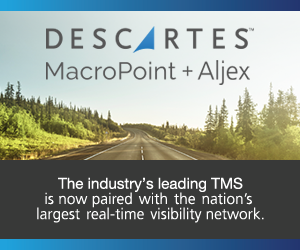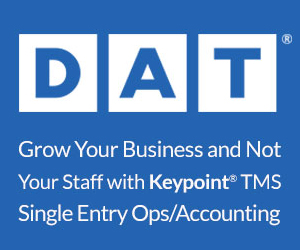 TIA is currently accepting applications for its Samaritan Award, which recognizes a TIA member for exceptional service and assistance to others in need. The Samaritan Award will be presented at the 2019 TIA Annual Conference & Exhibition in Orlando, FL.
The 2019 Capital Ideas Conference & Exhibition is the only conference built just for third-party logistics providers. We know many of you want to get your room, so we are opening registration earlier this year to accommodate you. Education and other details are being worked out, but why not go ahead and add the best meeting for the 3PL community to your spring 2019 calendar? Register here.
"The TIA Capital Ideas Conference & Exhibition is the place where logistics professionals, innovation and education come together. The entire team at DAT immensely values the opportunity to connect with brokers, share information, learn from experience, and collect the feedback that inspires the next generation of solutions. Each year the TIA Conference just keeps getting better and better."
-Eileen Hart, VP Marketing & Corporate Communications, DAT
Looking for key performance metrics about the 3PL industry? TIA's 3PL Market Report is a must-have report on trends and practices by providing comprehensive analysis of what is happening in the industry.
The publication is based on a monthly survey of TIA members who submit real operating data, and answer questions on business conditions affecting the 3PL industry.
TIA Members receive a discounted rate of $169 for a one-year subscription.
| | | | |
| --- | --- | --- | --- |
| | | | TIA is proud to continue to partner with the American Logistics Aid Network (ALAN) as California continues to experience devastating wildfires. ALAN has received the following requests for assistance: |
ALAN Case 1372– LTL Transportation Omaha, NE to Butte County, CA: Approximately five LTL loads of five to seven pallets each. Loads will be cleaning materials and school supplies.


ALAN Case 1373– Box trucks for Butte County, CA: Non-profit seeking loan of two box trucks in Oroville, CA. Requested for duration of two weeks to assist with distribution of supplies.
If you wish to provide assistance, please contact ALAN at 863-668-4238 or at Ops@ALANaid.org. Additional requests will be posted on ALAN's Logistics Needs page as they are received.
Virtually every commercial big-rig truck rolling down the highway these days is carrying goods that can represent hundreds of thousands of dollars, if not more than a million. For cargo thieves, those are inviting targets that are easy to attack, and in many cases the products can quickly be turned into cash on the black market.

It's an ever-evolving threat to motor carriers. Keeping cargo safe means defending against not only traditional methods, but recognizing and overcoming emerging new tactics and techniques increasingly employed by the bad guys. These can include social engineering, "spoofing" technologies, identity theft, fictitious pickups using bogus shipping documents in which thieves impersonate legitimate drivers and companies, and criminals doing covert, organized site surveillance and intelligence gathering to plan a heist
It seems everybody and his brother is suddenly offering free shipping. Order before Dec. 22, and shipping is free. Some retailers have even guaranteed free, two-day shipping until that date, with no minimum purchase requirements.
October freight shipments and expenditures saw decent annual gains and sequential declines, according to the most recent edition of the Cass Freight Index Report issued this week by Cass Information Systems.

Freight Index is the most accurate barometer of freight volumes and market conditions, with many analysts noting that the Cass Freight Index sometimes leads the American Trucking Associations (ATA) tonnage index at turning points, which lends to the value of the Cass Freight Index.
October shipments, at 1.224, were up 6.2 percent annually and down 1.4 percent compared to September. This marks the 25th consecutive month of growth for shipments.
Don't delay and lose that spot you want in the 2019 Exhibit Hall. We have a limited number of 10'x10' booths remaining. Reserve your space now to ensure you have a spot.
All booth applications will be accepted online for 2019 with payments via credit card. Payment is due upon registration. No refunds will be issued.
This is the only meeting for third-party logistics providers. It is a once-a-year opportunity for you to interact with representatives, owners and senior managers from throughout North America and abroad. Key decision makers with buying authority attend this meeting.
Register for your 2019 TIA Conference Booth/Kiosk, view the floor plan, and review other pertinent information here.
Questions?
Please contact Valerie Sumner at vsumner@vrsevents.com.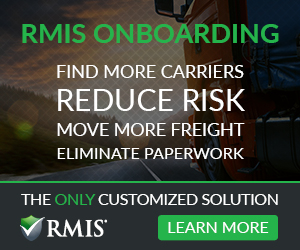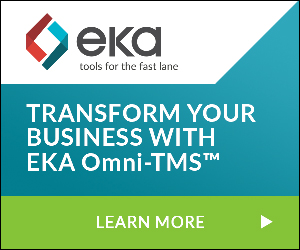 | | | | |
| --- | --- | --- | --- |
| | | | In case you missed it, TIA recently released a comprehensive report on freight visibility, "The 2018 Visibility Report," drawn from more than 20 sources including the five largest 3PLs on the Transport Topics Logistics 50. |
Invoices for 2019 membership dues were emailed on Nov. 1 to the primary contacts at those companies in which payment has not yet been received. Please remit your dues payments before Dec. 31, 2018 to avoid any interruption in member services or access.
Email membership@tianet.org if you have any questions.
"I'm mentoring a young woman who recently started a brokerage firm. It makes you feel good that you can help along the way. To help you be true to yourself and know how much you're worth." Sue Spero, CEO of Carrier Services of Tennessee and TIA Board of Directors member
TIA's Mentorship Program has been so successful that we've run out of mentors. We're looking for experienced and successful brokers with some spare time each month who are willing to pass on their knowledge to the next generation of brokers.
TIA's Mentorship Program will match you with a mentee in a structured program designed around the mentee's goals. You and your mentee will meet monthly by phone, Skype, or email over a period of six months. To learn more about the program, click here to read a recent 3PL Perspectives article.
Interested? Contact Cindy Amos, TIA VP of Meetings, at amos@tianet.org.
Are you a 3PL domiciled in the State of California? Does your company arrange the transportation of goods in California? If you answered yes to either of these questions, you are now subject to three specific regulations under the California Air Resources Board (CARB).
Teaching your new employees the basics of brokering in addition to your office operations can be a challenge, so let TIA ease the burden with our unique New Employee Orientation (NEO) course. This course covers all the basics: rules and regulations, how to sell, business ethics and more!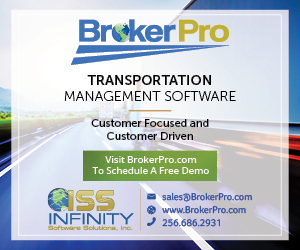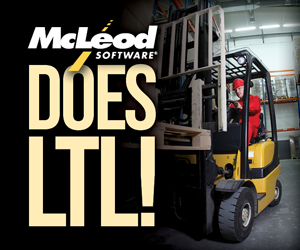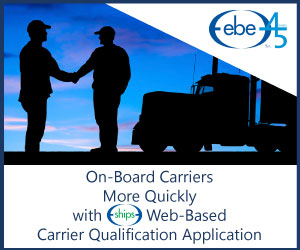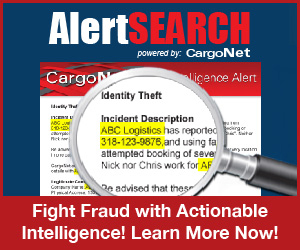 TIA's Compensation Report provides invaluable information about logistics firms' salaries and compensation, their organization and job descriptions. More than 80 companies participate in the survey, providing data on more than 30 different job positions. The 2017 paper version of the Measure Up survey is available for $295 per TIA Member.
Are you taking advantage of the TIA Advantage program? As part of TIA's commitment to help its members grow and succeed, TIA has partnered with several companies to offer its members products and services at special savings including, but not limited to: