Effective Nov 1, 2019, IFT, Inc, and SAFEWAY 2 TRANSPORT combined efforts to ensure customers one stop service for their transportation needs, which will allow for both asset management and brokerage management to be fulfilled under this new entity.
All previous phone numbers and email addresses will remain the same. The website, www.integrityfirsttransportation.com, will be updated over the next month to represent the new company.
If you have news you would like to share with other TIA members, send it to us, and we'll place it in the next issue of Logistics Weekly.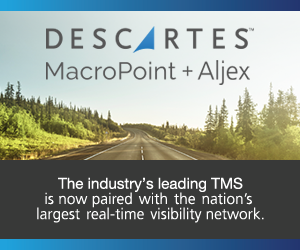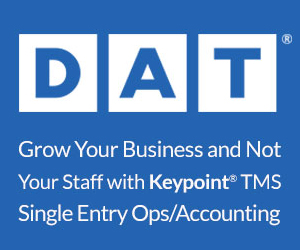 The 2019 Capital Ideas Conference & Exhibition is the only conference built just for third-party logistics providers. We know many of you want to get your room, so we are opening registration earlier this year to accommodate you. Education and other details are being worked out, but why not go ahead and add the best meeting for the 3PL community to your spring 2019 calendar? Register here.
"The TIA Capital Ideas Conference & Exhibition is the place where logistics professionals, innovation and education come together. The entire team at DAT immensely values the opportunity to connect with brokers, share information, learn from experience, and collect the feedback that inspires the next generation of solutions. Each year the TIA Conference just keeps getting better and better."
-Eileen Hart, VP Marketing & Corporate Communications, DAT
Don't delay and lose that spot you want in the 2019 Exhibit Hall. We have a limited number of 10'x10' booths remaining. Reserve your space now to ensure you have a spot.
All booth applications will be accepted online for 2019 with payments via credit card. Payment is due upon registration. No refunds will be issued.
This is the only meeting for third-party logistics providers. It is a once-a-year opportunity for you to interact with representatives, owners and senior managers from throughout North America and abroad. Key decision makers with buying authority attend this meeting.
Register for your 2019 TIA Conference Booth/Kiosk, view the floor plan, and review other pertinent information here.
Questions?
Please contact Valerie Sumner at vsumner@vrsevents.com.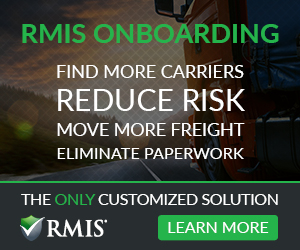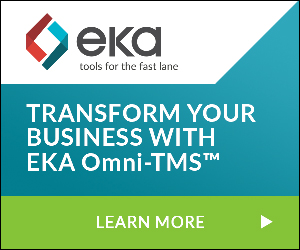 "I'm mentoring a young woman who recently started a brokerage firm. It makes you feel good that you can help along the way. To help you be true to yourself and know how much you're worth." Sue Spero, CEO of Carrier Services of Tennessee and TIA Board of Directors member
TIA's Mentorship Program has been so successful that we've run out of mentors. We're looking for experienced and successful brokers with some spare time each month who are willing to pass on their knowledge to the next generation of brokers.
TIA's Mentorship Program will match you with a mentee in a structured program designed around the mentee's goals. You and your mentee will meet monthly by phone, Skype, or email over a period of six months. To learn more about the program, click here to read a recent 3PL Perspectives article.
Interested? Contact Cindy Amos, TIA VP of Meetings, at amos@tianet.org.
Teaching your new employees the basics of brokering in addition to your office operations can be a challenge, so let TIA ease the burden with our New Employee Orientation (NEO) course. This course covers all the basics: rules and regulations, how to sell, business ethics, and more!
As the Sanitary Transportation of Food Final Rule was completely implemented for all entities in April 2018, our panel of industry experts and attorneys will walk you through all the requirements, the latest industry updates, and the current legal landscape associated with the transportation of temperature controlled animal and human food products.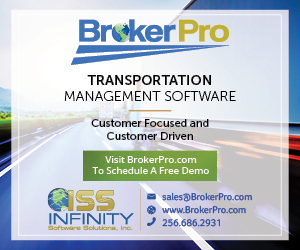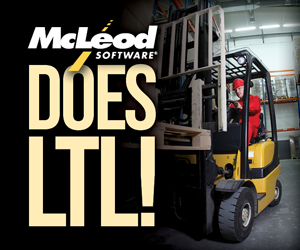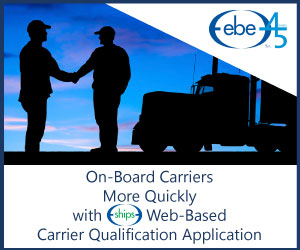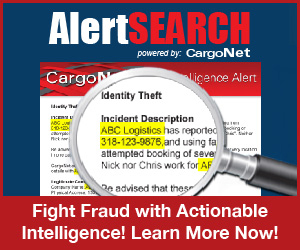 TIA's Compensation Report provides invaluable information about logistics firms' salaries and compensation, their organization and job descriptions. More than 80 companies participate in the survey, providing data on more than 30 different job positions. The 2017 paper version of the Measure Up survey is available for $295 per TIA Member.
Are you taking advantage of the TIA Advantage program? As part of TIA's commitment to help its members grow and succeed, TIA has partnered with several companies to offer its members products and services at special savings including, but not limited to:
Register today for the CTB Online Study Course that began October 1. The course includes new updates and utilizes the fifth edition of the Foundations of Business textbook. The study course contains more than 80 hours of content, tailor-made to prepare you for the CTB Exam, which will be held December 15.

This is the last CTB course for 2018. Don't wait until next year. Register now.