Ramona Hood, Vice President of Operations, Strategy and Planning, FedEx Custom Critical and TIA Board of Directors Member, has been named to the Board of Directors for Walsh University.

Hood stated, "The Walsh University Board of Directors is a natural alignment for me, and I feel my personal journey provides a unique and diverse perspective to the Board," said Hood, '12. "I'm an alumna who followed a nontraditional path for my undergraduate degree, and attaining my degree provided great opportunities in my professional and personal life. I'm honored to join the Walsh Board of Directors and make contributions to further advance our diversity in students and an overall college experience that includes academics, spirituality, and social activities."
If you have news you would like to share with other TIA members, send it to us, and we'll place it in the next issue of Logistics Weekly.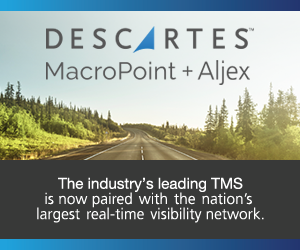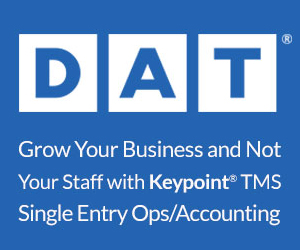 If you can only attend one meeting this fall, don't miss out on the only technology-focused meeting exclusively designed for 3PLs.
An amazing lineup of thought leaders await you in Tucson to share how technology is affecting the 3PL industry. The first day includes three showcases with micro "TED Talk" presentations from companies working on the latest developments to impact the 3PL community.
Jim Mullen, chief counsel for the Federal Motor Carrier Safety Administration, indicated that the bulk of the more than 5,000 online comments the agency received regarding potential changes to hours-of-service rules supported tweaking the regulations to increase flexibility.

FMCSA published an Advance Notice of Proposed Rulemaking on Aug. 23 concerning the shorthaul HOS limit, the HOS exception for adverse driving conditions, the 30-minute rest-break provision and the split sleeper-berth rule to allow drivers to divide their required rest time in the sleeper berth. The agency then hosted five listening sessions around the country to get industry feedback on these rules.
| | | | |
| --- | --- | --- | --- |
| | | | Road Safe America recently released the results of a national survey showing that voters across the United States strongly support the required use of two existing safety technologies in large trucks, speed limiters and automatic emergency braking. Road Safe America today released the results of a national survey showing that voters across the U.S. strongly support the required use of two existing safety technologies in large trucks, speed limiters and automatic emergency braking. |
The survey, by McLaughlin & Associates, of likely general election voters nationwide was conducted Sept. 18-24, 2018 and has an accuracy of +/- 3.1 percent. Results from the survey show:
79 percent of voters favor speed limiters set at a maximum speed of 65 miles per hour for large trucks, 45 percent strongly favor it and only 13 percent oppose it.
82 percent of voters favor automatic emergency braking on large trucks, 50 percent strongly favor it and just 9 percent oppose it.
From Politico:
Congressional seats may be the focus of midterm elections in D.C., but across the country ballot questions will address a host of transportation issues with a focus on much-needed infrastructure upgrades. Sean Slone of the Council of State Governments has a breakdown here. "It's a grab bag this year," he said.



TIA President and CEO Robert Voltmann will be the keynote speaker for the Capital Roundtable's Conference. His keynote address is titled "Where is the 3PL Market Headed?"

When: Thur., Nov. 1, 2018 noon-12:30 p.m. EDT
Where: University Club
One W. 54th St.
New York, N.Y. 10019
Invoices for 2019 membership dues have been sent to each company's primary contact. Please remit your dues payments before Dec. 31, 2018 to avoid any interruption in member services or access.
Email membership@tianet.org if you have any questions.
"I'm mentoring a young woman who recently started a brokerage firm. It makes you feel good that you can help along the way. To help you be true to yourself and know how much you're worth." Sue Spero, CEO of Carrier Services of Tennessee and TIA Board of Directors member
TIA's Mentorship Program has been so successful that we've run out of mentors. We're looking for experienced and successful brokers with some spare time each month who are willing to pass on their knowledge to the next generation of brokers.
TIA's Mentorship Program will match you with a mentee in a structured program designed around the mentee's goals. You and your mentee will meet monthly by phone, Skype, or email over a period of six months. To learn more about the program, click here to read a recent 3PL Perspectives article.
Interested? Contact Cindy Amos, TIA VP of Meetings, at amos@tianet.org.
The 2019 Capital Ideas Conference & Exhibition is the only conference built just for third-party logistics providers. We know many of you want to get your room, so we are opening registration earlier this year to accommodate you. Education and other details are being worked out, but why not go ahead and add the best meeting for the 3PL community to your spring 2019 calendar? Register here.
"The TIA Capital Ideas Conference & Exhibition is the place where logistics professionals, innovation and education come together. The entire team at DAT immensely values the opportunity to connect with brokers, share information, learn from experience, and collect the feedback that inspires the next generation of solutions. Each year the TIA Conference just keeps getting better and better."
-Eileen Hart, VP Marketing & Corporate Communications, DAT
Don't delay and lose that spot you want in the 2019 Exhibit Hall. We have a limited number of 10'x10' booths remaining. Reserve your space now to ensure you have a spot.
All booth applications will be accepted online for 2019 with payments via credit card. Payment is due upon registration. No refunds will be issued.
This is the only meeting for third-party logistics providers. It is a once-a-year opportunity for you to interact with representatives, owners and senior managers from throughout North America and abroad. Key decision makers with buying authority attend this meeting.
Register for your 2019 TIA Conference Booth/Kiosk, view the floor plan, and review other pertinent information here.
Questions?
Please contact Valerie Sumner at vsumner@vrsevents.com.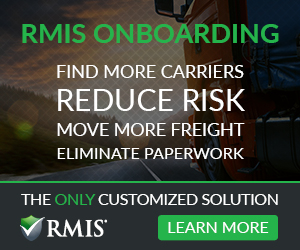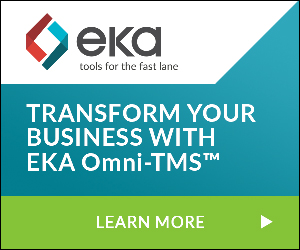 Register today for the CTB Online Study Course that began October 1. The course includes new updates and utilizes the fifth edition of the Foundations of Business textbook. The study course contains more than 80 hours of content, tailor-made to prepare you for the CTB Exam, which will be held December 15.

This is the last CTB course for 2018. Don't wait until next year. Register now.
As the Sanitary Transportation of Food Final Rule was completely implemented for all entities in April 2018, our panel of industry experts and attorneys will walk you through all the requirements, the latest industry updates, and the current legal landscape associated with the transportation of temperature controlled animal and human food products.
Teaching your new employees the basics of brokering can be a challenge, so let TIA ease the burden with our New Employee Orientation (NEO) course. This course covers all the basics: rules and regulations, how to sell, business ethics, and more!

If you would like more information on this upcoming course, please contact Sean Tucker via email at tucker@tianet.org or by phone at 571-982-5074.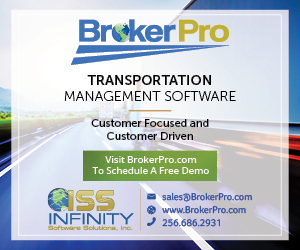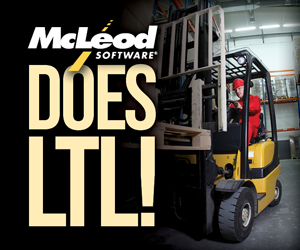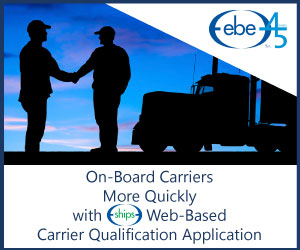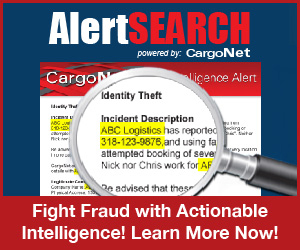 TIA's Compensation Report provides invaluable information about logistics firms' salaries and compensation, their organization and job descriptions. More than 80 companies participate in the survey, providing data on more than 30 different job positions. The 2017 paper version of the Measure Up survey is available for $295 per TIA Member.
Are you taking advantage of the TIA Advantage program? As part of TIA's commitment to help its members grow and succeed, TIA has partnered with several companies to offer its members products and services at special savings including, but not limited to: