Pinktober is Total Quality Logistics' month-long blitz to raise funds and support breast cancer research. Since 2010, TQL has donated more than $237,000 to support breast cancer research and patients. TQL teams across the country will raise funds and participate in the American Cancer Society Making Strides walks.
TQL will hold its ninth annual Loads for a Cure campaign where the company donates a portion of every load moved from October 15–21 to the American Cancer Society.
TQL connects customers needing to move truckload, LTL and intermodal shipments with carriers that have the available capacity. Headquartered in Cincinnati, OH, TQL employs more than 4,200 people in 57 offices nationwide.
If you have news you would like to share with other TIA members, send it to us, and we'll place it in the next issue of Logistics Weekly.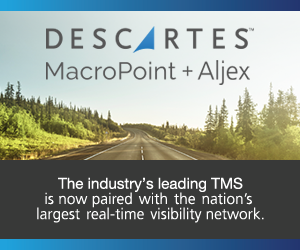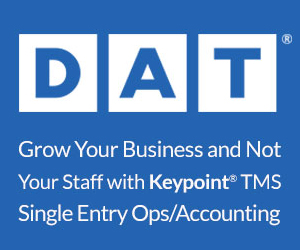 The 2019 Capital Ideas Conference & Exhibition is the only conference built just for third-party logistics providers. We know many of you want to get your room, so we are opening registration earlier this year to accommodate you. Education and other details are being worked out, but why not go ahead and add the best meeting for the 3PL community to your spring 2019 calendar? Register here.
Don't delay and lose that spot you want in the 2019 Exhibit Hall. We have a limited number of 10'x10' booths remaining. Reserve your space now to ensure you have a spot.
All booth applications will be accepted online for 2019 with payments via credit card. Payment is due upon registration. No refunds will be issued.
Register for your 2019 TIA Conference Booth/Kiosk, view the Floor Plan and review other pertinent information at www.tianet.org/2019exhibit
"The TIA Capital Ideas Conference & Exhibition is the place where logistics professionals, innovation and education come together. The entire team at DAT immensely values the opportunity to connect with brokers, share information, learn from experience, and collect the feedback that inspires the next generation of solutions. Each year the TIA Conference just keeps getting better and better."
-Eileen Hart, VP Marketing & Corporate Communications, DAT
Questions?
Please contact Valerie Sumner: vsumner@vrsevents.com.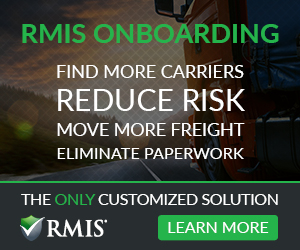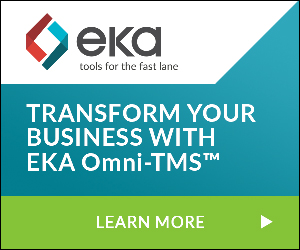 Matt Rebello is the Vice President of Information Technology at Falvey Insurance Group (FIG). He currently leads a group of very talented software developers and network administrators located at their headquarters in North Kingstown, RI. His goal is to provide the highest quality technology-based services to facilitate the FIG mission, providing both strategic IT vision and innovative solutions. As a "futurist," he and his team embrace technology to provide responsive service to meet the needs of 3PLs.

We asked Matt for a preview of what he might be sharing as a speaker at Technovations.

"We have streamlined the insurance process to make it more customer focused. The ways things had been done before, clients had to log into separate portals. Now, using a TMS system we've developed a product which will integrate with software, so you only have to use one form."
As for the future? "A lot of the insurance industry will become more focused on tech-based solutions and automation."
Register for 3PL Technovations in Tucson, November 6-7, to meet Matt. 3PL Technovations has been so popular that we have added a few additional seats to accommodate those who want to join us in Tucson next month. If you are thinking of attending, now is the time to register before our remaining seats sell out. We have fewer than 20 seats available. Register now!
Driver turnover is on pace to hit the highest annual rate in five years, but experts point to several ways carriers can limit the churn, including better hiring interviews, bonuses, expanded benefits, use of mobile freight apps and empathy when drivers are confronting hardship.
Turnover in the first half of the year averaged 96 percent, setting 2018 on pace to have the highest annual turnover rate since 2013, according to American Trucking Associations' Trucking Activity Report released this month.
Hurricane Michael barreled into the Gulf Coast of Florida last Wednesday and swept through Georgia, the Carolinas and into Virginia with high winds and heavy rainfall. Thankfully, the area of first landfall was not heavily populated, but the destruction was nearly total in those small coastal communities.
As you are aware, TIA is proud to partner with the American Logistics Aid Network (ALAN). In the aftermath of Hurricane Michael, ALAN is trying to better assess Michael's effects on the logistics industry in the storm's path.
Invoices for 2019 membership dues have been sent to each company's primary contact. Please remit your dues payments before Dec. 31, 2018 to avoid any interruption in member services or access. Renew your membership by Nov. 1 and receive one free CTB registration with the purchase of four!
Email membership@tianet.org if you have any questions.
"I'm mentoring a young woman who recently started a brokerage firm. It makes you feel good that you can help along the way. To help you be true to yourself and know how much you're worth." Sue Spero, CEO of Carrier Services of Tennessee and TIA Board of Directors member
TIA's Mentorship Program has been so successful that we've run out of mentors. We're looking for experienced and successful brokers with some spare time each month who are willing to pass on their knowledge to the next generation of brokers.
TIA's Mentorship Program will match you with a mentee in a structured program designed around the mentee's goals. You and your mentee will meet monthly by phone, Skype, or email over a period of six months. To learn more about the program, click here to read a recent 3PL Perspectives article.
Interested? Contact Cindy Amos, TIA VP of Meetings, at amos@tianet.org.
| | | | |
| --- | --- | --- | --- |
| | | | As an IMC or 3PL, the arrangement of hazardous materials transportation might be considered an intimidating endeavor. Our panel of industry experts will shed light on the requirements and dispel the myths of arranging the transportation of hazardous materials. Whether you have moved hazmat loads before, or plan to begin undertaking this endeavor, this webinar will provide value to all levels of expertise. |
There is no charge for this webinar.
Wed., Oct. 24, 2018
2:00 – 3:00 p.m. EDT
Register Now
The fastest way to grow your business is to get more business from your existing customers. Customer expansion is often overlooked, and the available opportunities are just not captured. This webinar will discuss the sales planning process of getting more from your existing book of business. Learn relationship and account management principles that you can easily incorporate into your day-to-day routine.
"Joel has helped us navigate the waters of running a fast-growing transportation business. His knowledge and expertise have helped us become a better company and more importantly better people. He is invested in our long-term success and growth. His knowledge and experience in the business have made him an invaluable asset to ZMac Transportation. I would highly recommend that you get a coach and if you can you get Joel. Your business will thank you." Jeff McMahon, CEO ZMAC Transportation Solutions LLC
Register today for the CTB Online Study Course that began October 1. The course includes new updates and utilizes the fifth edition of the Foundations of Business textbook. The study course contains more than 80 hours of content, tailor-made to prepare you for the CTB Exam, which will be held December 15.

This is the last CTB course for 2018. Don't wait until next year. Register now.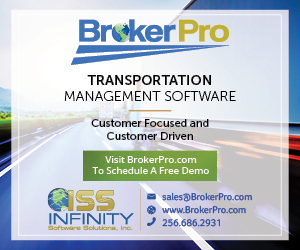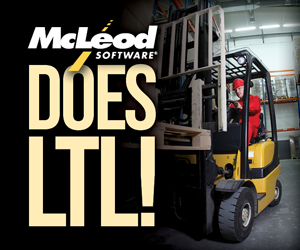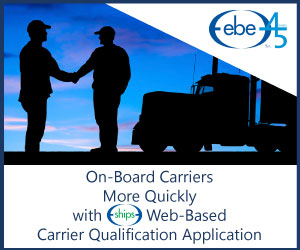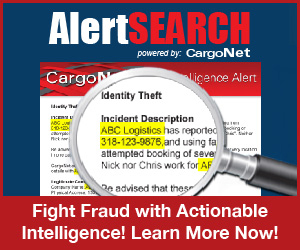 TIA's Compensation Report provides invaluable information about logistics firms' salaries and compensation, their organization and job descriptions. More than 80 companies participate in the survey, providing data on more than 30 different job positions. The 2017 paper version of the Measure Up survey is available for $295 per TIA Member.
Are you taking advantage of the TIA Advantage program? As part of TIA's commitment to help its members grow and succeed, TIA has partnered with several companies to offer its members products and services at special savings including but not limited to:
Teaching your new employees the basics of brokering can be a challenge, so let TIA ease the burden with our New Employee Orientation (NEO) course. This course covers all the basics: rules and regulations, how to sell, business ethics, and more!

If you would like more information on this upcoming course, please contact Sean Tucker via email at tucker@tianet.org or by phone at 571-982-5074.